20 Most Popular Anime in India based on Google Trends Stats in 2020.


Have you ever wondered what are the most popular anime series in India, being a fan of Anime in India? Is it Dragon Ball or Is it Naruto or any new anime? Though it is impossible to find an exact answer, Google Trends will provide a general consensus about the popular series by using the stats from Search volume.

In case you don't know, Google Trends shows the popularity of a search term in a region for given time period.

Interest over time: Numbers represent search interest relative to the highest point on the chart for the given region and time. A value of 100 is the peak popularity for the term. A value of 50 means that the term is half as popular. A score of 0 means there was not enough data for this term.

Note that Google doesn't provide the list, I had to manually search each and every series and generated this list. And the Average trends value is also calculated by me manually. So I might have missed an anime entirely. If you find any popular anime missing that you think should be in the list do share it in comments.
---
20 Most Famous Anime In India in 2020 based on Google Trends.
---
20. Yu Yu Hakuso
Average Trends per week – 55.29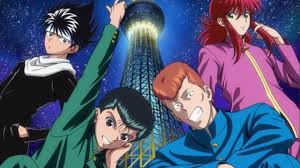 YuYuHakuso is the story about a teenage boy Yusuke Urameshi who becomes 'Spirit detective' dealing with cases relating to demons and apparitions. Even though it aired in 1992 to 1995, the story and animation still looks fresh. It is an action packed series filled with humor making it a fulfilling series to watch.


Yu Yu Hakuso is one of the all time greats written by Togashi who is also author of Hunter X Hunter. Currently added to Netflix in June, it will just increase in popularity moving forward.
---
19. Assassination Classroom
Average trend per week – 56.11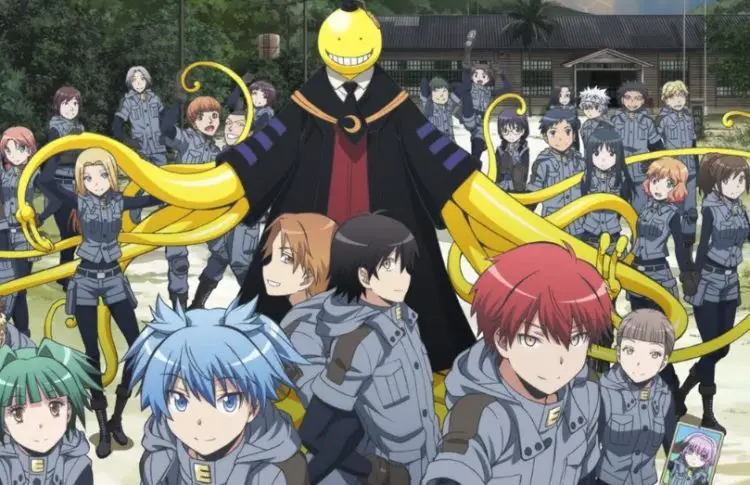 The series follows the daily lives of a junior high homeroom teacher, and his students dedicated to the task of assassinating him to prevent Earth from being destroyed. Teacher is an extremely powerful octopus-like being and the students are considered "misfits" in their school and are taught in a separate building; the class he teaches is called 3-E.

With 56.11, Assassination classroom is at 19th in our list. Being in Netflix, it seems the series popularity soared during the lockdown as people look for series to binge watch.
---
18. Berserk
Average trend per week – 57.66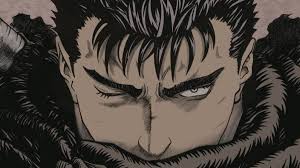 Berserk tells the story of Guts who is on the vengeance to kill his former best friend Griffith, who betrayed their friends. It is one of the greatest Manga ever written with stunning images and art work and story telling. It is a part of Seinen genre and as such is suitable only for adults.

It is one of the most surprising inclusion here. I never thought so many people knew about the series and would actively search in google about it. Also to note that the chapter releases are very rare like twice a year mostly, it is truly impressive.
---
17. Death Note
Average trend per week – 57.89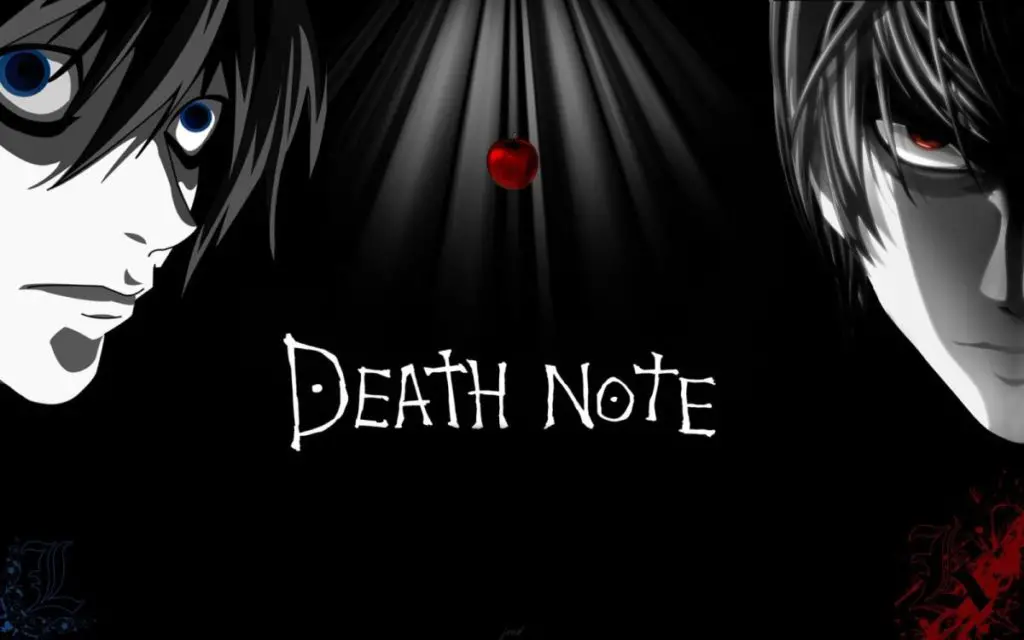 Death Note tells the story about Light Yagami, a high school boy who finds the "Death Note" that kills anyone whose name is written on it. The series revolves around the battle of wits between Light Yagami and L, a young detective.

Death Note is surprisingly low considering its popularity in common public. But it is probably the most famous series of all time along with Dragon Ball in India.
---
16. Detective Conan – Case Closed
Average trend per week – 58.37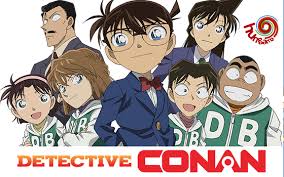 The story follows the high school detective Shinichi Kudo who was transformed into a child during investigation of a mysterious organization. He solves a multitude of cases while impersonating his childhood best friend's father and other characters.

With 58.37 it is ranked in 16th most famous anime in India. Having been added to Netflix helps it to gain popularity even more .
---
15. The Seven Deadly Sins
Average trend per week – 59.03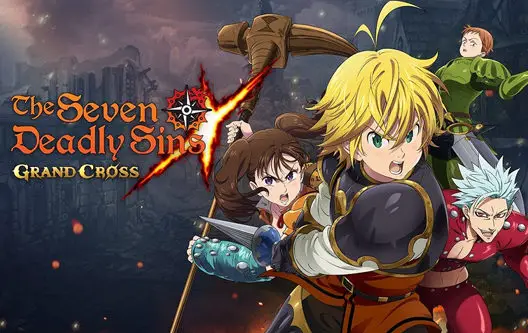 The story follows the third princess, Elizabeth, who starts out on a journey to find the Seven Deadly Sins and enlist their help in taking back the Liones kingdom from tyrants. She finds Meliodas and they together tries to find the remaining sins and reclaim the kingdom.

The Seven Deadly Sins is one of the most famous modern day anime and it is no surprise that it is searched so much.
---
14. Demon Slayer – Kimetsu No Yaiba
Average trend per week – 59.44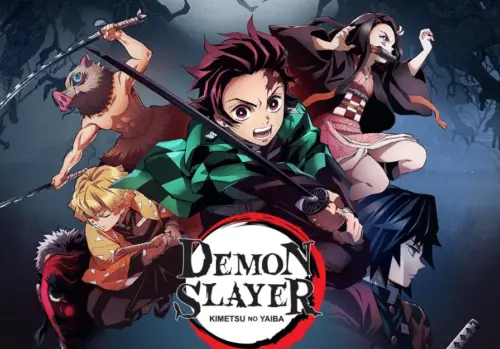 Demon Slayer – Kimetsu No Yaiba tells the story about Tanjiro who joins the Demon Slayer Corp to cure his sister Nezuko, who has turned into a demon. It is the breakout anime series of 2019 and has an amazing animation.

It is no surprise that Demon Slayer finds a place here in the list but personally I expected a higher position but it will only be in rise going forward with more seasons to release.
---
13. Boruto – Next Generations
Average trend per week – 60.40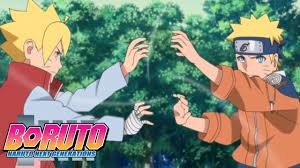 Boruto tells the story about the next generation of the Naruto series. It follows Boruto, son of Naruto and his adventures and also covers Naruto as Hokage. Though somewhat averagely received, the fans of Original Naruto series will still love to watch it.

Fans of Naruto will naturally love the sequel and it is no surprise that Boruto made the list. Hopefully they will make the series better.
---
12. Gintama
Average trend per week – 63.81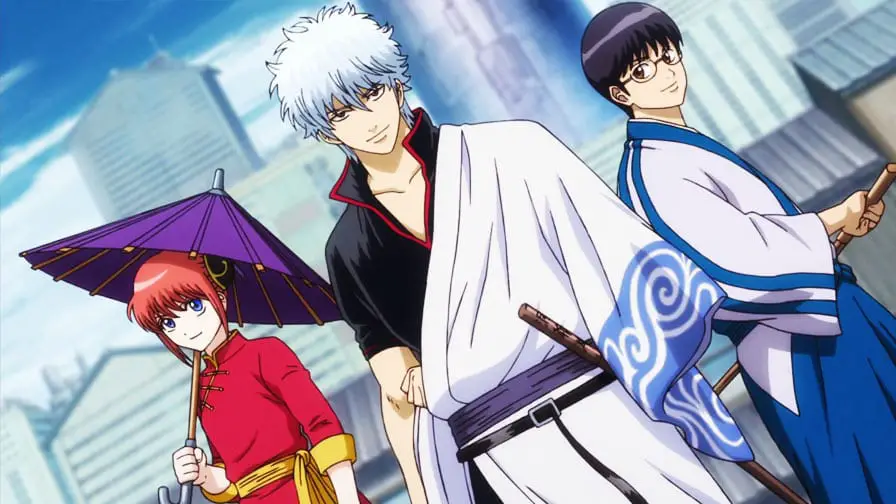 The series follows a samurai, Gintoki and his quirky band of friends, who take odd-jobs in an alternate version of feudal Japan that has been conquered by aliens. Gintama is a laugh riot even though many puns and jokes are difficult to grasp.

Gintama is a must watch for an anime fan and hopefully the popularity increases even further. With 63.81, it is currently at 12th in our list.
---
11. My Hero Academia
Average trend per week – 64.71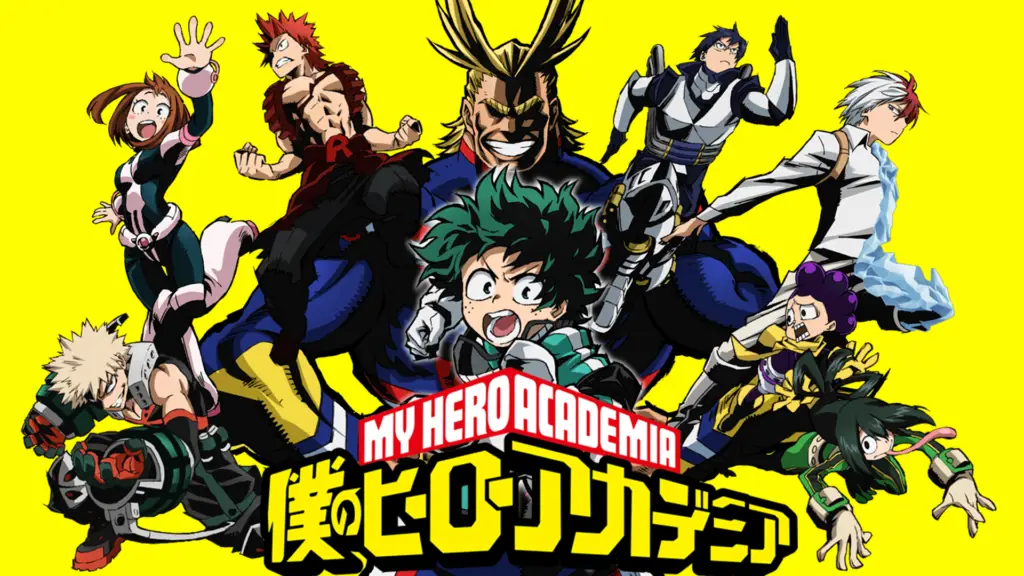 My Hero Academia is a story set in a world of superheroes and super villains. It follows Izuku Midoriya who joins U.A school to become a professional superhero. It has cool characters, amazing action and an interesting story though sometimes it may feel a bit generic.

Personally I expected it be way higher up on the list considering it is probably the most famous modern day anime currently.
---
10. One Punch Man
Average trend per week – 66.48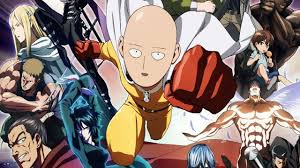 One Punch Man takes place in a superhero world which is continuously ravaged by villains. Saitama, the main protagonist is highly powerful that he needs only one punch to kill his enemies. It is a satirical parody on the whole Shounen Genre but coupled with great story and characterization.

I am pleasantly surprised by its popularity with an average of 66.48. Having the second season released in 2020 and Netflix purchasing it only added to its popularity.
---
9. Bleach
Average trend per week – 66.5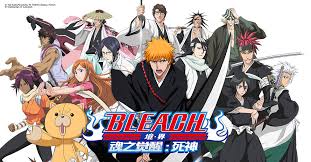 The story follows the adventures of Ichigo after he obtains the powers of a Soul Reaper. His newfound powers force him to take on the duties of defending humans from evil spirits and guiding departed souls to the afterlife.

Being part of Big 3 along with Naruto and Onepiece, it is obvious that Bleach is going to be ranked higher and being available in Netflix helps it further..
---
8. Code Geass
Average trend per week – 67.66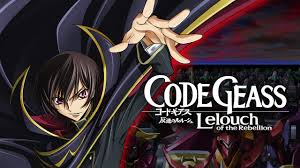 The series follows the exiled prince Lelouch, who obtains the "power of absolute obedience" from a mysterious woman named C.C. Using this supernatural power, known as Geass, he leads a rebellion against the rule of the Holy Britannian Empire, commanding a series of mecha battles. It has few similarities with Death Note in its narrative style and the story progresses in a rapid pace to keep you engaged till the end.

Surprising it has a very high position considering it isn't talked about as much as other series generally. Being added in Netflix, it has soared in popularity.
---
7. Pokemon
Average trend per week – 68.59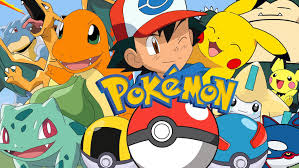 Pokemon tells the story of Ash Ketchum and his journey towards becoming a Pokemon master. It is a long running series and it is a common household name.

The Pokemon characters are quite famous among the kids and as well as the adults. It is no surprise it is high up on the list even though telecast isn't there now.
---
6. Naruto
Average trend per week – 70.89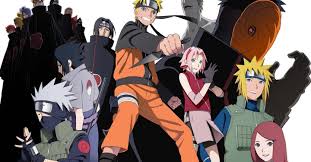 Naruto is set in a Ninja world with story's primary focus on Naruto, Sasuke, Sakura and Kakashi, who each have their own set of goals. The story is ambitious and its characters are amazing and the series as a whole is a trendsetter for future anime series.

No surprise that Naruto is higher up in the list. Even with series ended three years back, it is still fresh in the minds of its fans.
---
5. Fairy Tail
Average trend per week – 72.59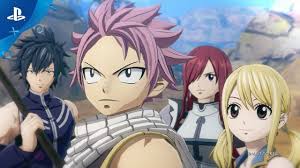 The story follows the adventures of Natsu, a member of the popular wizard guild Fairy Tail, as he searches the fictional world of Earth-land for the dragon Igneel. The series has good comedy, drama, action, romance and baring few problems with continuity within the story, and the excessive amount of fillers it is a enjoyable watch.

With 72.59, Fairy Tail is in our 5th position. Personally I find it surprising it managed to beat the likes of Pokemon and Naruto in term of google trends.
---
4. Dragon Ball
Average trend per week – 78.14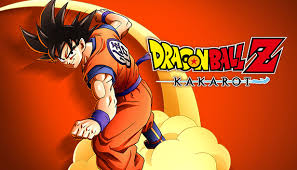 Dragon Ball is a big franchise with several series and is one of the long running anime series. It follows Goku and tells his story from a kid to a grandfather through various parts. It opened the gateway for Indian fans towards the Shounen genre and the genre's popularity has only increased further.

Is there new anything to even add about Dragon Ball. It is the most famous anime series in India without a doubt and it is a shame that Cartoon Network doesn't telecast it anymore.
---
3. One Piece
Average trend per week – 79.6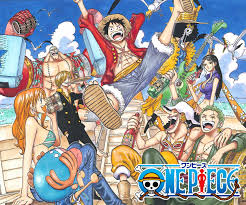 One Piece is a long running series and it follows the story of Luffy who wants to become the king of the pirates. It has amazing story, brilliant characterization and a great world building. Unsurprisingly it is the best selling manga of all time.

With the series currently being in one of the most anticipated arc ever, popularity will only continue to rise even further. With each manga chapters breaking the twitter, it is no surprise it ranks so high despite not having any substantial past telecast in India (Cartoon Network showed a few episodes but later discarded it). It is a shame that it isn't being telecast by any channels in India.
---
2. Shin Chan
Average trend per week – 80.81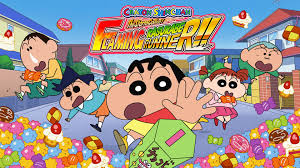 The show follows the adventures of the five-year-old Shin and his parents, baby sister, dog, neighbours, and friends and is set in Kasukabe, Saitama Prefecture of Japan. Shin-chan's weird, unnatural and inappropriate use of language and his mischievous behaviour often results in comical events.

Shin Chan leads One Piece by a slight margin. The series is still telecasted and is famous all over India and that subsequently helps in its high rankings. Shin chan memes were trending late 2019 and early 2020 showcasing its influence in Indian pop culture.
---
1. Doraemon
Average trend per week – 86.18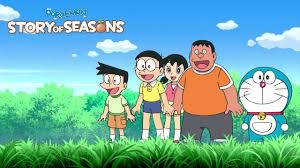 Doraemon is a Japanese manga series written and illustrated by Fujiko Fujio. The story is about an earless robotic cat named Doraemon, who time travels from the 22nd century to aid a boy named Nobita Nobi. Being one of the most famous comedy anime from Japan, it is also one of the best Kids show from Japan that found success in India.

With regular telecast in TV Channels such as Disney and Hungama, all over India even now, it is no surprise that Doraemon tops the chart. It consistently was in high ranges early this year in Google trends and has only increased with lockdown.
---
Other Surprising Results

There are few other series that had low popularity in terms of Google Trends that is worth sharing.
Attack On Titan has only an average of 37.37 Search Interest, considering the manga is at its final stages with amazing progress in the story.
Hunter X Hunter has only an average of 42 even though it is one of the most famous anime ever added to Netflix.
Haikyuu is one of the most famous anime in the world and also released its fourth season in 2020 but only has a 30.55 average.

If you find any series missing that you think should have been here. Comment below and I will fetch the data.
---
If you have Netflix and confused about finding a good anime series to binge watch, follow the link to find the 22 Best Anime series currently in Netflix in India
---