Best Devil fruits for Spying, Espionage or Undercover works.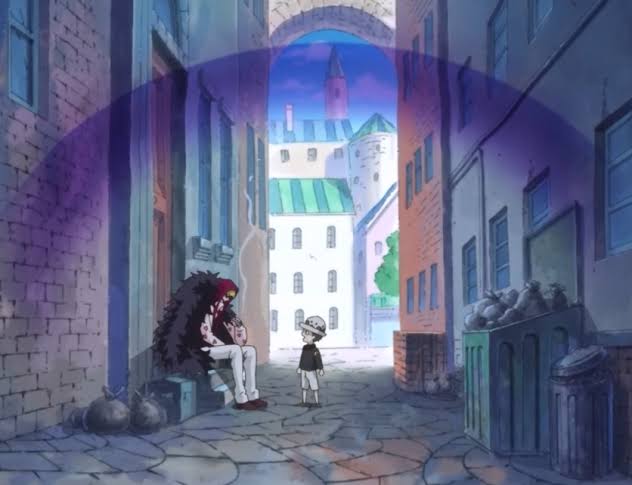 In the word of One Piece, devil fruits provide the users with immense power. Most of the time, devil fruits grant powers suitable for offensive physical battle. But there are few devil fruits that have powers useful for espionage or undercover works.
There have been several instances in the series where devil fruits were really useful for stealth oprations. I have ranked the best devil fruits for stealth undercover operations. Do you find a devil fruit missing in the list? Let me know in the comments.
Nagi Nagi no Mi
English version – Calm Calm fruit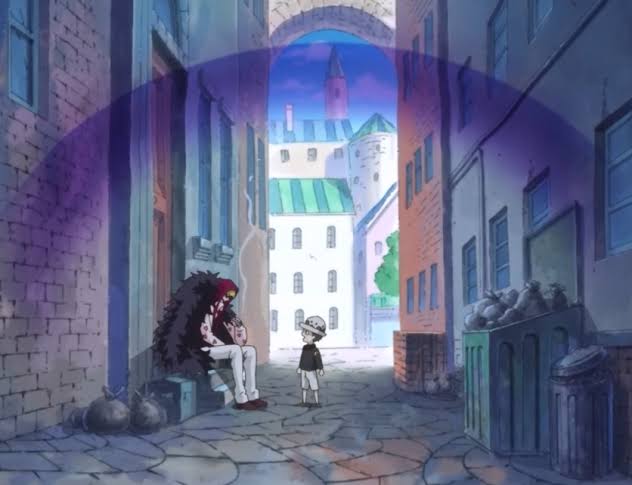 Nagi Nagi no Mi is a devil fruit that allows the user to create soundproof field. Sound from inside cannot heard outside and similarly sound from outside cannot be heard inside.
Ideal for situations requiring stealth, since it can prevent enemies drawing attention while doing tasks. Techniques granted by it are
Silent: With a snap of his fingers, Rosinante creates a circular soundproof field to surround himself with.
Calm: Rosinante cancels all noises caused by him even weapons explosions. Through this technique, the user can accomplish otherwise loud tasks without attracting the attention of his enemies. This technique can also be used on other people.
---
Giro Giro no Mi
English version – Glare Glare fruit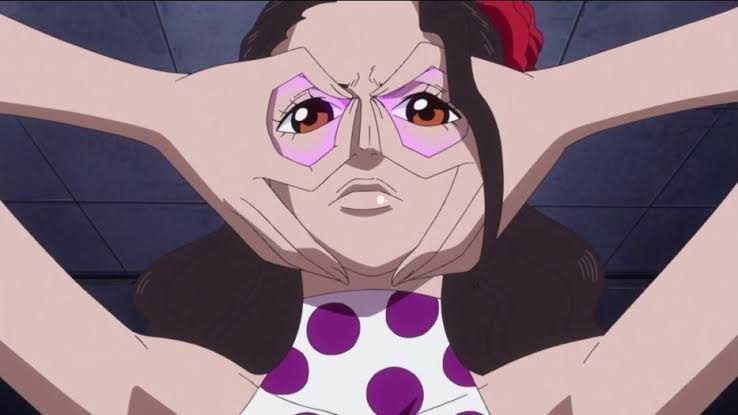 This devil fruit allows the user to see through everything, both literally and figuratively. It has techniques to read others' minds and memories. Currently possessed by Viola she used this on Sanji in Dressrosa.
It has several abilities that are useful for undercover operations such as
Peeping Mind: By touching her head to the head of another person, Viola looked into the person's mind and memories. She could also transfer her memories to others.
Senrigan: It allows Viola to send out her sight in all directions in a 4000 km radius like a bird. One could use this ability to see everything that is going on around.
---
Mira Mira no Mi
English version – Mirror Mirror Fruit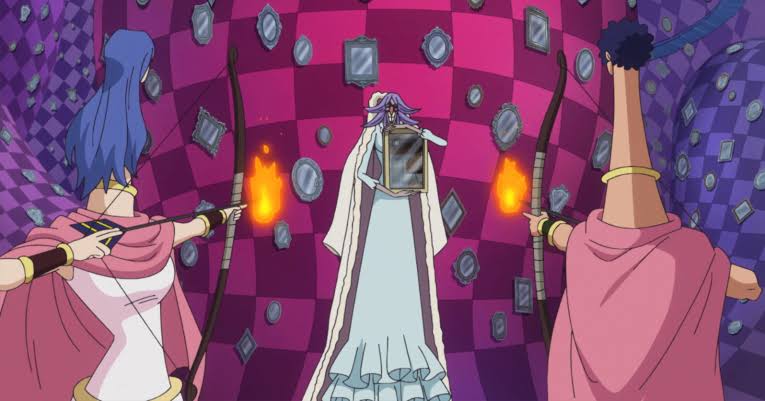 It allows the user to create multiple mirrors in their own vicinity with their own hands. These mirrors can also be used as portals into what appears to be a pocket dimension within the mirrors known as Mirro-World.
It provides several techniques that can be used for stealth and undercover purposes.
Brulee was able to create Mirro-World connecting all the mirrors in Totto land. By which she can watch through the mirrors all the areas connected.
The user can also transform themselves into mirror images of certain individuals, but also imitate their actions completely.
The user is also able to manipulate the target by initiating actions themselves, forcing the person they are reflecting to do the action as well.
---
Suke Suke no Mi
English version – Clear Clear fruit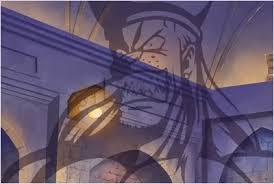 The Suke Suke no Mi's primary ability is to make the user invisible. The user can also selectively turn anything they are in contact with invisible as well.
Techniques granted by this devil fruit useful for stealth operations are
Skating : Absalom turns his entire body invisible. By this devil fruit, objects in contact can also be turned invisible.
The user can spy on conversations and people without being detected as well as abduct people with no chance of being tracked.
---
Mane Mane no Mi
English version – Clone Clone fruit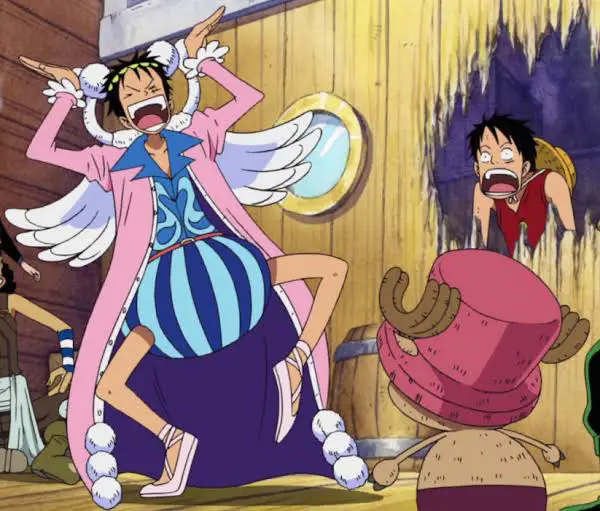 The fruit allows the user to become a copy of someone they touch with their right hand, in both face and body. By mimicking a person, this devil fruit user can attain invaluable intelligence. We have seen two instances of this fruit used to effectively impact country's leadership itself.
How Mr.2/Bentham used the devil fruit:
Bentham uses his fruit's abilities to transform into Nefertari Cobra. By doing so, he ordered soldiers to shoot at the citizens and he even slapped a kid to cause confusion. Later in Impel Town he transformed into Magellan to allow his comrades to escape Impel Town.
How Kurozumi Higurashi used the devil fruit:
Kurozumi Higurashi used it to make Orochi shogun of Wano. Notably, she impersonated Oden to trick Oden's father into giving Orochi a job in his castle. Later she impersonated Sukiyaki himself to decree that Orochi would succeed him after his death.
---
Final Thoughts
There are tons of other devil fruits which can be useful for spying, espionage or other undercover activities. But I feel confident that none of them can do a good job as the above.
Try Subscribing to the mail to get alerts on the Best posts weekly and it also helps me to maintain this page alone. Don't worry I won't spam your inbox.
Subscribe to our newsletter!
[newsletter_form type="minimal" lists="undefined" button_color="undefined"]