Best Ways To Buy Manga in USA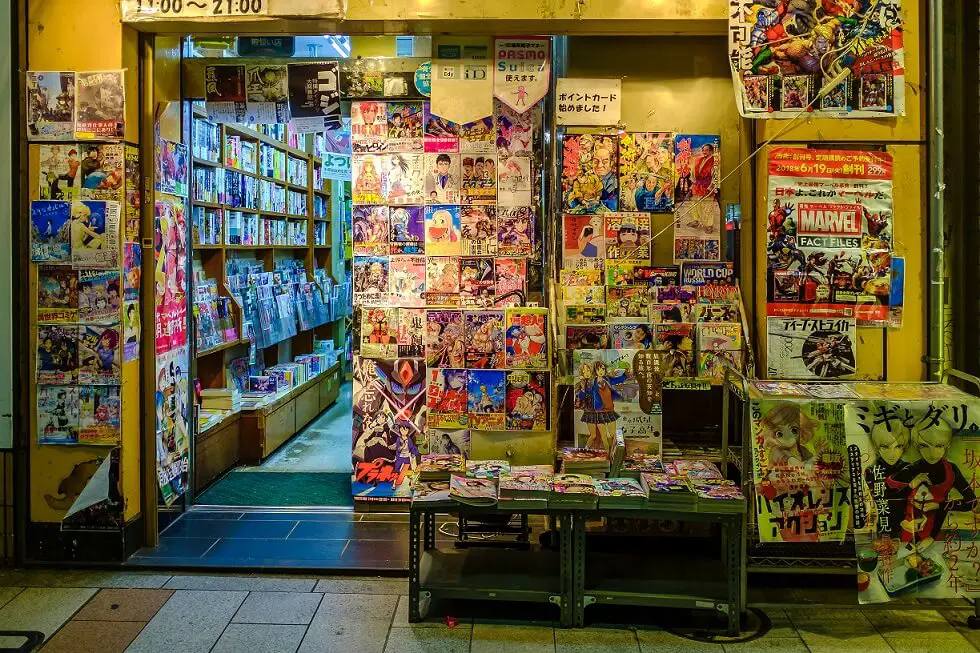 Manga is the comics published in Japan.

How to buy manga online? There are several ways to buy manga and I have listed the best and authentic ways here with pros and cons.
| Company Name | Type |
| --- | --- |
| Amazon USA | Physical |
| Rightstuf | Physical |
| Barnes and Noble | Physical |
| Instocktrades | Physical |
| Booksamillion | Physical |
| Book Depository | Physical |
| Comixology | Digital |
| VIZ | Digital |
Amazon

One of the most reliable and fastest ways to purchase manga in the USA is through the online giant Amazon. The prices are reasonably good and the collection of Manga is also very good ranging from mainstream Shonen to niche manga. Amazon has good shipping and overall the most convenient place to buy. Some people have complained about packaging and damaged goods from Amazon though I never had this problem.
Sometimes you find a certain Manga series that is available on Amazon doesn't fully cover all the volumes. It might be a struggle to find the right consecutive Volumes. So it is better to buy volume sets as they may be cheaper overall compared to single volumes.
I have listed some of the famous manga series that are available on Amazon with links to save you the time of searching the correct volumes.
---
Right Stuff Anime
The e-commerce site at www.rightstufanime.com is the largest independent seller of anime, manga, and Japanese collectibles in North America​. Right Stuff Anime has probably the best range of prices among the available publishers for manga. But it has shown to have problems in customer service if there is some problem in the package. The drawback of this is the shipping charges, to get free shipping, the order has to be a minimum of $70.
Barnes and Noble
Barnes and Noble is another place to buy Manga online and it also has physical stores. They also have an option to buy online and later pick them up in-store. Barnes and Noble have great deals during holidays, so it may be better to check here for prices.
The free shipping are available for orders of more than $35.
Booksamillion
The free shipping are available for orders of more than $50.
Instocktrades
The free shipping are available for orders of more than $35.
Book Depository

Book Depository is the world's most international online bookstore offering over 20 million books with free delivery worldwide. They have most of the publishers' manga and even obscure ones.
Book Depository ships from the UK and hence it may take more days than other options above. Free shipping is available for any orders.
---
VIZ/ Shonen Jump
Shonen Jump Manga volumes are available digitally in Shonen Jump App. This is only available digitally and not in Paperback. I think Shonen Jump is best to read the manga as they are available only at $2 but buying Volume digitally may not be worth it.
---
Comixology
Similar to VIZ, Comixology also provides Manga volumes digitally. They provide Manga under various publishers like Shonen Jump, Kodansha, etc.
---