Makima Death In Chainsaw Man Explained

Chainsaw Man is one of the best Shonen series that is currently running with its popularity in steep raise. In the series, Makima is the main antagonist in the first part and is also one of the most popular characters among the fans.
Is Makima Actually dead? Yes, Makima as we know is dead. But she has been reborn as Nayuta without the memory of her life as Makima. The life cycle of devils and the contracts make Makima's death confusing. Let us go through each of the events one by one.
Makima's Contract Made Her Unkillable
Makima has a contract with Prime Minister and as a result of this, any damage inflicted on her will be transferred to a random citizen of Japan and thus her death will lead to death of a random citizen. Due to this contract, she has managed to revive several times throughout the series and almost seemed unkillable. And adding her abilities as a Control Devil to that made her one great foe.
Deaths and Revival Due to her contract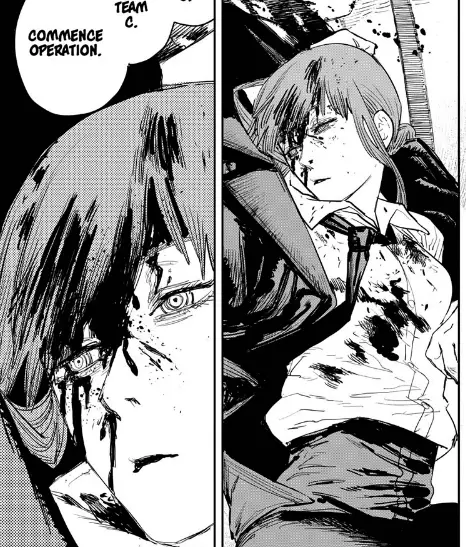 When the Katana Man/Sawatari group attacked the Devil Hunters, Team C from their group managed to shoot Makima on back of her head and she was shown to be dead. But due to her contract, she managed to revive with no real side effects. She just scoffed off the incident by saying that a bullet just graced her.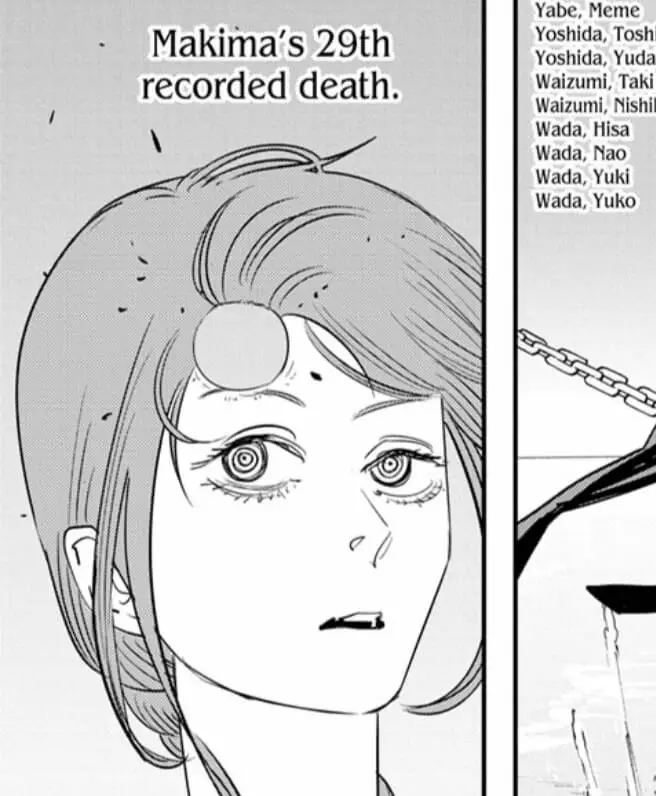 Later during the Gun Devil's ambush, she was killed several times by Gun Devil's attacks. It was even stated that she has died 29 times in the middle of the encounter which suggests she may have died even more times. But she still got revived due to her contract and doesn't seem to have any aftereffects.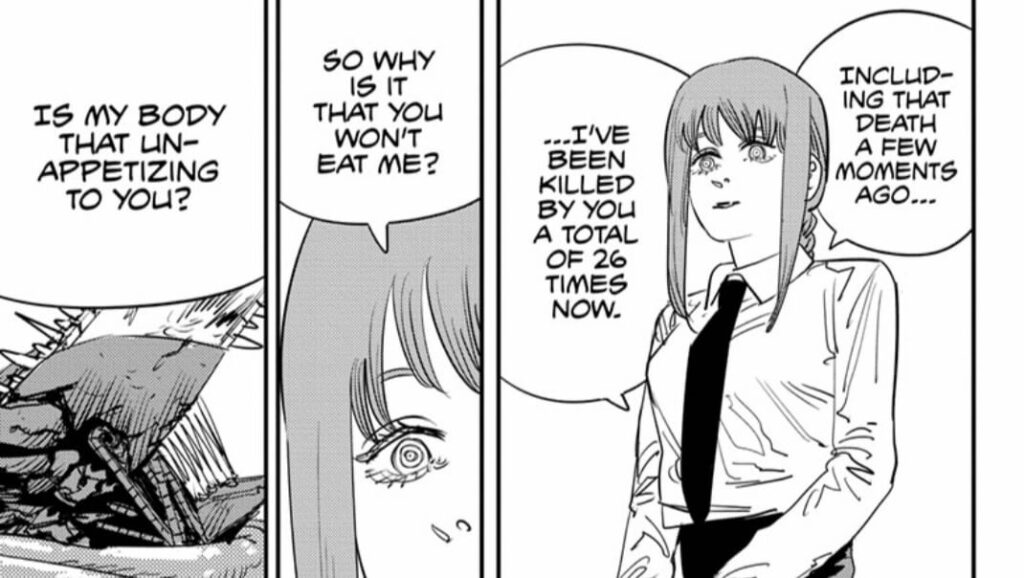 Finally, during the battle with Chainsaw Devil, she was killed several times by him. She herself stated that she has been killed 26 times during the middle of the confrontation so the end number should be even higher. Denji even decapacitates her two times during their final fight yet she didn't die.
Makima's Actual Death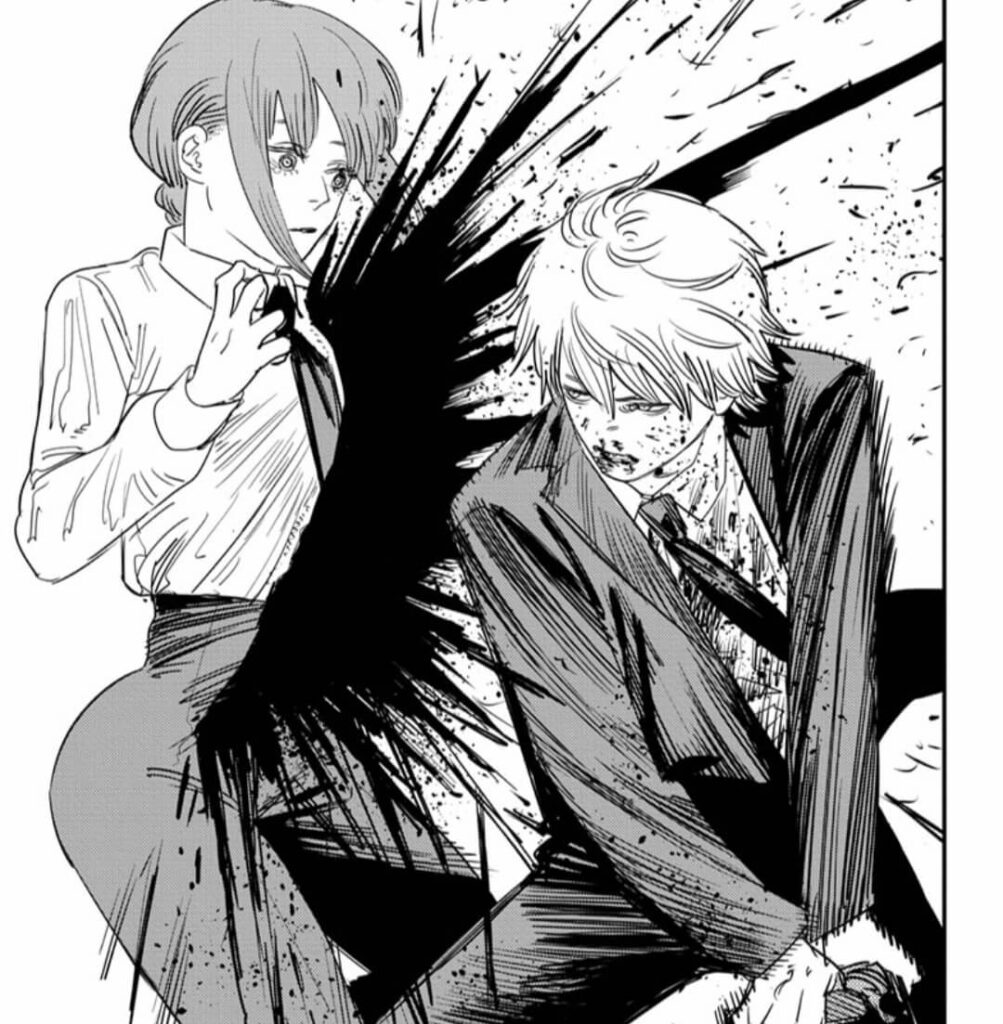 Knowing that she cannot be killed normally, Denji devised a plan. He created a fake Denji by separating Pochita from himself and he survives in the meantime using Power's blood. He sliced Makima with the help of a chainsaw made from Power's blood thus weakening her greatly.
Knowing the physical attacks won't be enough to kill her, he literally ate her fully after cooking her thus destroying Makima's existence fully. The citizens are being dropped dead in the meantime due to her contract and only stopped after he ate her.
How eating Makima kills her? Denji called it as becoming one with Makima but it is just a romanticization of his action. Kishibe postulated that Denji's plan might have worked due to the specific terms of Makima's contract or by pure chance.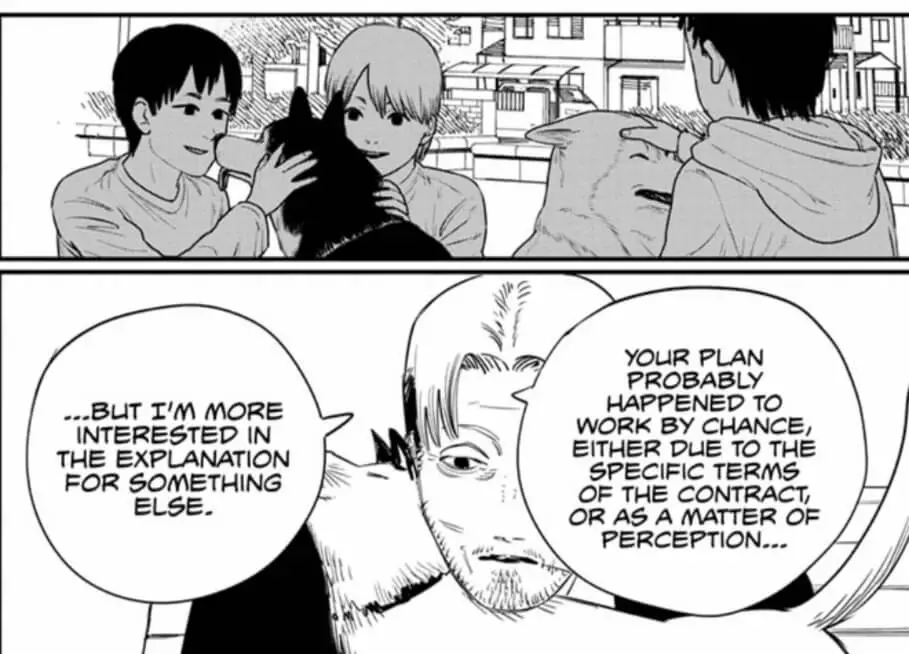 Makima's Revival as Nayuta
So Makima as we know has died when Denji ate her but she was reborn. Kishibe brought Nayuta who is the latest version of the Contract Devil from near China. She doesn't have any memories of her life as Makima.
RELATED:
List Of Chainsaw Man Deaths
There are certain things we need to understand about the life cycle of Devils. Devils don't die in the truest sense, they just are reborn in hell if they are dead in earth or reborn in the earth if they are dead in hell, but lose their memory of their former life.
Makima should have been in Hell after her death on Earth. She should have died there too to be reborn on Earth as Nayuta. Note this isn't canonically stated for Makima's case but I am guessing based on the explanation given for devil's lifecycle.
It will be interesting to note how did she get reborn on the earth so immediately. How did she die in Hell so suddenly?
RELATED:
Check Out Power's Death Explained