Most underrated Characters in One piece – Pre timeskip.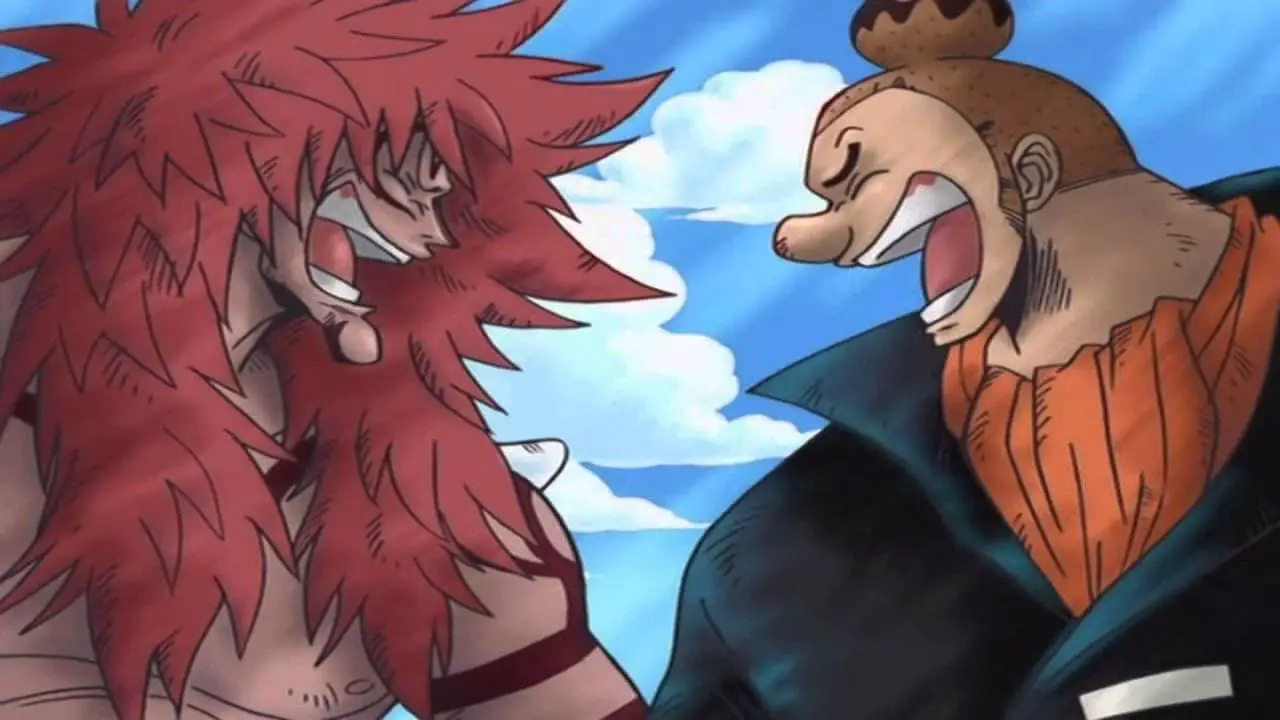 One piece has a wide range of unique characters. Oda has done a commendable job in character writing.  Even a random side character usually provides a lot of depth to the story telling.

With so many characters in One piece, people tend to forget the importance of some characters.

Let us think for a moment. What makes a character underrated? The term underrated and overrated are highly subjective, but I set up the following criteria to decide the list
That Character isn't talked about much in One piece community.
That Character should have had a good influence in overall story of the series.
That character should have been introduced before time skip.
8. Broggy and Dory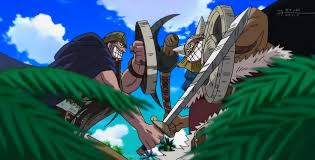 Broggy and Dory are the heads of Giant Warrior Pirates introduced early in the grand line. Due to an argument over the size of sea kings they each had captured, they ended up dueling in Little Garden for 100 years.

Luffy and the group reached the Little Garden on their journey in Grandline. Both Dory and Broggy then ended their duels after a series of events involving the Strawhats. At that time, they looked nothing more than random giant pirates that battled in that island. It seemed their story reached an end in that arc.

But Later we see Usopp befriending two giants in Enies Lobby due to his knowledge about Broggy and Dory. Hajrudin is currently trying to revive the Giant Warriors pirates group, which is under Luffy's grand fleet. Also in Whole Cake island arc, we saw the former captains of Giant warrior pirates Jorul and Jarul and further signifies the role of Giant Warrior pirates in the story.

Broggy and Dory has vast influence over the giants around the world. With the story arc of Elbaf island in the horizon, we could see more of them later.
---
7. Iceberg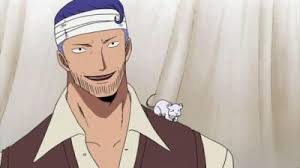 Next on our list is Iceberg, the president of Galley LA company and the mayor of Water 7. He was a worker under Tom, who built OroJackson and the Sea train. He is a firm believer that weapons will only hurt people even if built for no ill intent.

He is pretty easy to forget due to his lack of influence after Enies Lobby arc. But his impact in Water 7 arc is hugely underrated. He knew about Robin and the weapon Pluto. He was constantly under the World government's radar due to his knowledge of Pluto. The only reason CP9 were in the town is due to him and the whole Enies Lobby arc wouldn't have happened without his story.

We are made to believe that the story of Pluto is ended since the blueprints are destroyed. But with amount of foreshadowing and importance given to Pluto it won't be surprise if it was revived. Iceberg might a big say in that if the time comes for. Does the blueprint really get destroyed? Also he is planning to build a floating ship like island to save Water 7 from drowning which may have a bigger impact down the road.
---
6. Montblanc Noland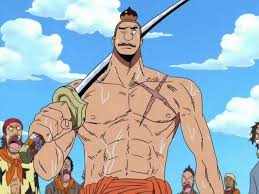 Next on our list of underrated characters in One Piece is Montblanc Noland. Noland is memorized as a liar and a trickster in a famous fairy tale. His name reminds people of a ever smiling idiot. In that story, he would often travel long distance and return with unbelievable stories. He ultimately met an end since no one believed his story of city of gold and its disappearance to the sky.

The real Noland was an honest, strong and a brave man. He was also intelligent with abundant knowledge in biology. His relationship with Kalgara and the whole flashback is one of the best in the whole series. The flashback dealing with religion, superstition and science was brilliantly written. Noland as a character was complete opposite of what he is believed to be today.

Unlike most of the world, Montblanc Noland is considered to be a hero in Tontatta tribe. Usopp pretending to be Noland descent was seen as a hero among them. Noland story may continue even further during Luffy's journey since he traveled to many parts of the world during his time. In a way, Luffy is similar to Noland only with less intelligence.
---
5. Nefertari Cobra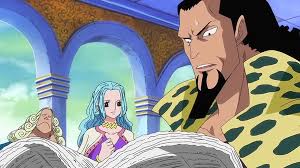 Next on our list in underrated Onepiece characters is Nefertari Cobra, the current king of Alabasta and father of Vivi. He is a wise and humble king, who even was ready to sacrifice himself to protect the village.
Six years before the start of story, Cobra berated Wapol for his irresponsible attitude in a meeting, while all other kings remained uninterested. During Alabasta arc, he was even willing to allow the coup occupation if it meant preventing the bloodshed.

The most important aspect of him which makes him underrated is knowledge of Poneglyph and the questions surrounding the "True History" and how it will affect the World. Nefertari family is the only family out of twenty to leave Mariejois 800 years ago and are considered traitors.

In Reverie, he was in favor of abolishing Shichibukai. With currently being really unhealthy and his increased enquiry into "True History", it seems to be a foreshadowing of his death in near future.
---
4. Mr 3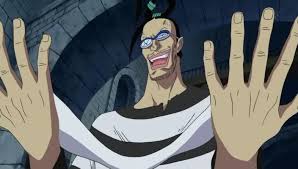 Next on our list is Galdino, alias Mr. 3, a former officer agent of Baroque Works. He was the main antagonist of the Little Garden Arc. He is now a member of the Buggy and Alvida Alliance. With his wax wax fruit, he presence is shown to be vital to Luffy and the gang many times.

Let us delve into his influence in the story. He was a antagonist in the Little garden arc. Later his wax power was used to free the Straw Hats from the jail in Alabasta. Later he teamed with Buggy and Luffy in Impel Down prison break. The group managed to escape largely due to his Wax power which acted as a natural deterrent to Magellan's power.

With huge group following Buggy as their leader, he tagged along to go to Marineford War. The main goal of the war is to free Ace, and it was only achieved using Mr 3's power. He was the one that made the key to Ace's lock due to his admiration of Mr.2. Currently he is along with Buggy and one of few in there who knows the truth about Buggy.
---
3. Hatchi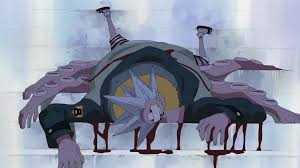 Hatchan is a fish-man who was an officer of the Arlong pirates before their defeat, and a member of the Sun pirates before that. He was one of the major antagonists of the Arlong park arc. Later, along with Camie, he is one of the main supporting characters for both the Sabaody Archipelago and Fish Man arcs as an ally of the Strawhats.

Being very unintelligent, he provided a comic relief and his fight with Zoro was enjoyable. Later in Sabaody Archipelago he was rescued by the Strawhats from Flying fish riders. Hatchi helps in Luffy finding a ship coater for his ship. Hatchi genuinely felt sorry for Nami's suffering.

Later when Camie is caught and is to be auctioned, Luffy and others helps him in rescuing her. Hatchi tried to prevent Luffy from using force to save Camie, knowing it would bring catastrophic result to them. Seeing a fishman, Saint Charloss shoots Hatchi, as Celestial dragons consider fishman as lower beings.

This scene turned to be one of the most important in whole series as Luffy punches the celestial dragon. Later The Strawhats were subsequently separated due to intervention by Kizaru and Kuma. Luffy had to go to Marineford without his crew to save Ace. The whole series would have been different had Hatchi wasn't involved in Sabaody.
---
2. Ivankov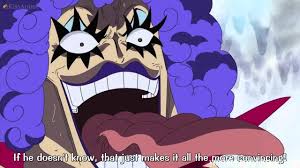 The person who occupies the second part on our list of underrated One Piece characters list is Emporio Ivankov. Ivankov is the Queen of Kambakka Kingdom. He is also a commander of Revolutionary Army. He was also known as a Miracle person who is capable of doing many miracles. His importance in Impel down and Marineford war arc are hugely underrated.

In Impel Town arc, he was the reason Luffy stayed alive after being poisoned. Ivankov even managed to secure a separate section called 5.5 and lived a lavish life in Impel Down, which is supposed to be the worst prison ever. Ivankov managed to make Crocodile an ally in their plan to escape. He managed to hold Magellan down at various times. He was undoubtedly the second most valuable player in the Impel down arc behind Bon clay.

In MarineFord war arc, Ivankov continuously looked after Luffy and kept him safe. He even gave him tension hormones to boost his power. Till the end he made sure Luffy is safe, even going against Akainu. Later post war arc, Ivankov indirectly ended up training Sanji by making him defeat the 99 masters of Newkama Kenpo.
---
1. Arlong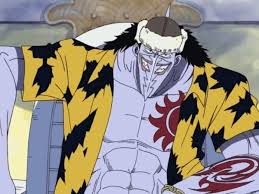 Arlong was the captain of the all fish-man crew, the Arlong Pirates and primary antagonist of the Arlong Park Arc. Also he was also a former member of the Sun Pirates under Fisher Tiger. Before being defeated by Luffy, he had the highest bounty in East Blue.

After nearly 1000 chapters in the series, he might seem a weak and an inconsequential protagonist. But his ideology and the StrawHats experiencing that early on the journey plays an important role through out the series. Prior to this arc, the villains in the series never seemed strong or had any real threat to StrawHats. He is the first real villain they faced where stakes were high.

Arlong was an embodiment of evil. He was a racist who thought the fishmen were mightier than Humans. Bellemere was shot at point blank and he later betrayed Nami breaking his promise. He as a character was very interesting, he really cared for other fishmen and saw them as brothers. But he was always ruthless with zero sympathy for humans.

Fishmen as general were rather unknown in East Blue. Hence fishmen pirates provided an example of what to expect in Grandline. Later we learn that humans are the ones who persecute the fishmen. Not all fishmen are evil and there are many good fishmen too.

Arlong's ideological conflict with Jinbe and his respect for Fisher Tiger are really interesting and provided whole new perspective. The New FishMan pirates were formed based on his ideology. If it wasn't for the cruel treatment of fishmen by World Governemnt, he mightn't even have become the way we know now.
---
Final Words

There are characters like Bon Clay, Coby, Smoker etc which people often sites as underrated. But most of them are pretty famous and often talked about in the community, hence they weren't included. Do you have someone else in mind? Let me know in the comment.
Try Subscribing to the mail to get alerts on the Best posts weekly and it also helps me to maintain this page alone. Don't worry I won't spam your inbox.
Subscribe to our newsletter!
[newsletter_form type="minimal" lists="undefined" button_color="undefined"]