Naruto: Top 15 Strongest Characters In The Series

Being part of everyone's childhood, Naruto has many memorable characters throughout its run. I have considered both parts for this list. With so many powerful characters, it is a daunting task to rank them. I tried to rank them as objectively as possible but there might be some decisions you will disagree with. Do comment them on the comments section.
Honorable Mentions:
Asura/Indra/Hamura/Other Otsutsukis (Not considered)
Hiruzen Sarutobi
Kisame
Sage Kabuto
Kakashi
Tsunade
Most Kages
15. Jiraiya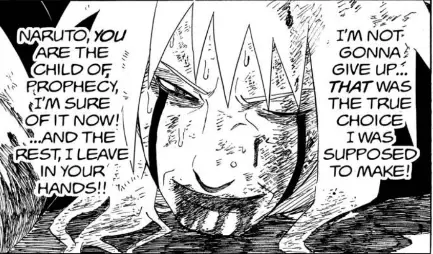 Jiraiya is one of the legendary Sannin from the Leaf Village and the teacher of Minato, Nagato, and Naruto. Jiraiya was one of the strongest Shinobi in his generation and is able to use Ninjutsu, Senjutsu, and Genjutsu in his sage form. He was offered the position of Hokage several times which he refused each time.
Itachi and Kisame were reluctant to fight him. Nagato, who is one of the strongest characters in the series, admitted he would have lost if his secret was revealed. Kakashi was astonished on thinking Jiraiya could face all six pains at once.
Jiraiya fought Pain in a close battle and managed to even defeat Three Pains. Jiraiya's Sage mode with Fukasaku and Shima is incredibly strong with their Genjutsu. Jiraiya when facing Itachi and Kisame traps them in Toad Mouth Bind which needed Itachi's Amaterasu to escape to. For someone with special eyes or Kekkai Genkai, the last position isn't bad.
Powers and Feats
Jiraiya can use Senjutsu.
Jiraiya can perform a giant Rasengan at both hands.
He can summon various types of Toads such as Gamabunta, Fukasaku, Shima, Gamahiro, etc.
Jiraiya used Toad Mouth Bind which trapped Itachi and Kisame.
Jiraiya took a hit from Four Tailed Naruto and managed to be alive.
In his Sage Mode, he can create a strong Genjutsu by which he defeated Three Pains.
14. Orochimaru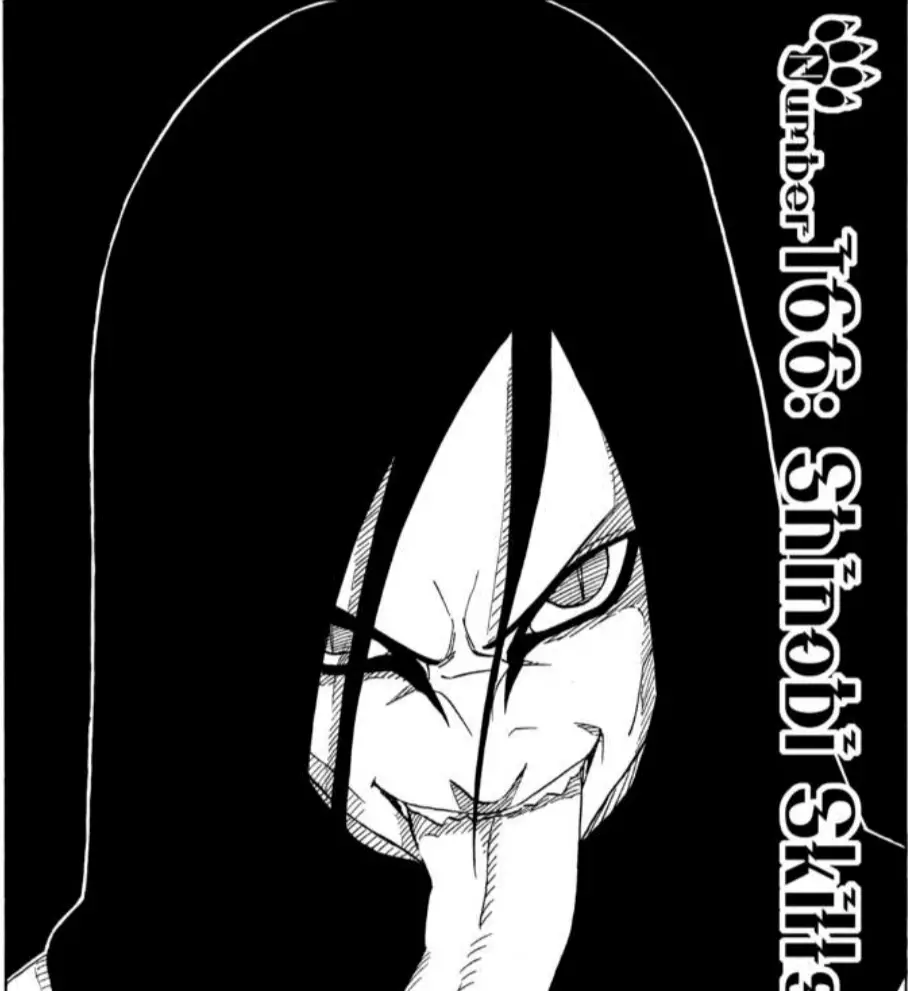 Orochimaru is one of the legendary Sannin from the Leaf Village, was a member of Akatsuki, and acted as a teacher for Sasuke. Orochimaru is a natural prodigy and one of the strongest shinobi of his generation but defected from Konoha. He is extremely skilled in Ninjutsu and Taijutsu, and his primary goal in life was to become immortal to learn all the world's secrets.
He has been considered strong enough to become a Hokage at some point only to be rejected by Hiruzen. Orochimaru is known for learning forbidden or dark techniques such as Impure reincarnation, Living corpse reincarnation, Curse mark for Senjutsu, etc. In addition to that, Orochimaru is very intelligent with his knowledge of the world is second to none.
Orochimaru fought Hiruzen fairly easily and only got defeated by Hiruzen sacrificing himself. With rotting arms, Orochimaru fought really well against Tsunade and drugged Jiraiya. In a separate instance, he fought fairly easily against the four-tailed Naruto. Orochimaru was easily defeated by Itachi and then later by Sasuke. It is fair to say he will fail against the strong people with Rinnegan or Sharingan.
Powers and Feats
Orochimaru along with Kabuto killed Kazekage and nearly defeated Hiruzen fairly easily.
Orochimaru manipulated Senjutsu to create his own curse mark which gave the users Senjutsu powers.
Orochimaru learnt Impure Reincarnation which he used to revive First Hokage and Second Hokage.
Orochimaru learnt Living Corpse Reincarnation by which he switch his soul to another person's body.
Orochimaru summoning is Manda, one of the strongest snakes.
Orochimaru handled the Four-Tailed Naruto fairly easily.
Orochimaru is one of the most intelligent characters in the series and infusing Wood Release in Yamato is an example of that.
13. Tobirama Senju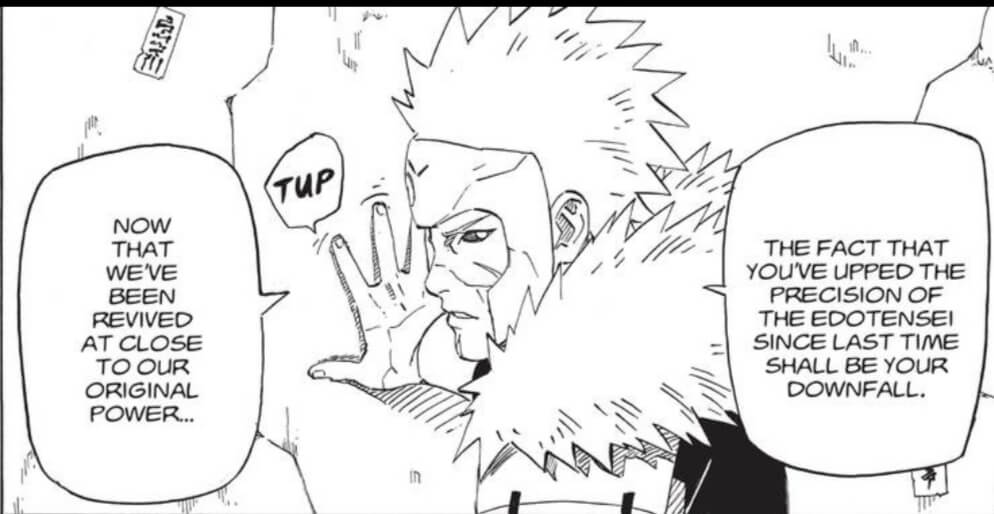 Tobirama is the second Hokage and one of the brothers of Hashirama Senju. Senju clan is one of the rare tribes that could handle the Uchiha clan and even among them, Tobirama is one of the strongest. Tobirama has shown great expertise in Ninjutsu and has even created several high-class Jutsu such as Impure Reincarnation, Flying Raijin, Shadow Clone Technique, etc.
He was an adept Sensor by which he can detect a characters' ancestry by their Chakra signature. He could also use genjutsu by which he locks character in darkness. He was also known as the fastest Shinobi by his time primarily due to the Flying Raijin. He was very intelligent and the development of several Jutsu by himself is a testimony of it.
He defeated Izuna, brother of Madara and also the second strongest member of the Uchiha clan with Mangeyko Sharingan. Defeating a Mangeyko Sharingan without any special powers is an insane feat and he deserves this place due to that.
Powers and Feats
Tobirama killed Izuna, a Mangeyko Sharingan user and the second strongest member of the Uchiha clan.
He created Impure World Reincarnation, Flying Raijin, Shadow Clone Jutsu, etc.
Tobirama could teleport two Tailed Beast Mode users simultaneously.
His will was great to overcome the nearly-perfected control of the Impure World Reincarnation.
12. A (Third Raikage)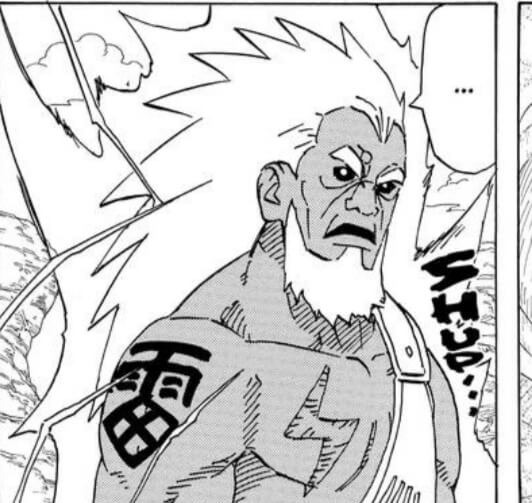 Ai, Third Raikage is known as the strongest Raikage the village ever had. Ai is highly skilled in Taijutsu and also possessed enormous Chakra reserves and high stamina. He is well versed in Lightning, Fire, and Earth transformation with Lightning being his specialty.
He once fought several Shinobi singlehandedly for three days and nights showcasing his stamina. His body is very sturdy which is amplified by his lightning release and his Taijutsu is enhanced by this. The only known scar on him is caused by himself. He even fought the Eight Tailed Beast by himself and sealed it. Even in the reanimated state currently, he was impossible to stop and Naruto made him hurt self thus sealing him.
Ai is one of the underrated characters in terms of power scaling. Considering how powerful his son the Fourth Raikage was, it is no surprise he finds a place here.
Powers and Feats
The Third Raikage fought the Eight Tailed Beast and sealed it in a Pot.
He fought 10 thousand shinobis single-handedly for three days and nights.
He is one of a few who can get transported through Heavenly Transfer Technique.
His durability can only be mitigated by large number of Wind Release users.
11. Itachi Uchiha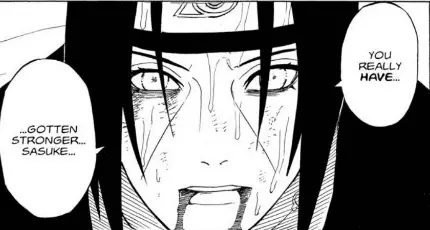 Itachi Uchiha was an Anbu captain, and a member of Akatsuki till his death. Itachi murdered the whole of the Uchiha clan except Sasuke on the orders of Danzo. Itachi was a prodigy even in the famed clan and was well versed in all three ninja skills namely Ninjutsu, Genjutsu, and Taijutsu. He was one of the best users of Sharingan especially the Mageyko Sharingan.
Itachi beat Orochimaru, one of the legendary sannin, easily. Itachi was extremely skilled in Genjutsu especially coupled with Mangeyko Sharingan. He was able to beat even high-level Jonins like Kakashi very easily. In fact, he really didn't lose a single battle in the entire series and the loss to Sasuke is because he allowed himself to get defeated.
Itachi is really strong but is tough to put above the Rinnegan users, Reincarnated ones, Otsutsukis, etc. So, Itachi just falls short of the top 10.
Powers and Feats
Itachi defeated Kakashi, an elite Jonin and Kurenai, a Genjutsu expert without a sweat.
Itachi has two Justu that are almost impossible to escape from namely Amaterasu, and Tsukuyomi.
Itachi killed all the members of the Uchiha clan, who are one of the strongest clan.
Itachi has defeated Orochimaru, and Deidara.
Itachi is a prodigy and became a captain of Anbu at the age of 13.
His intelligence at age of 7 was on par with a Hokage and throughout the series, he was able to predict many events long term.
Itachi helped in stopping Kabuto's Impure reincarnation Jutsu using Izanami.
10. Minato Namikaze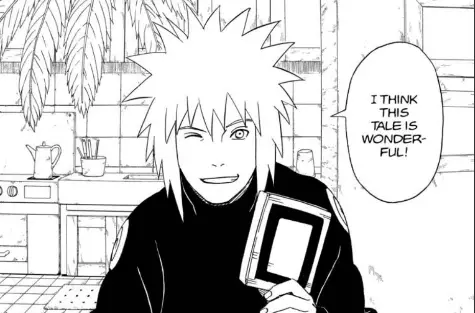 Minato Namikaze was the Fourth Hokage, the father of Naruto Uzumaki and the teacher of Kakashi. Minato is a prodigy from a young age as noted by his teacher Jiraiya. He died during the Kurama's attack and even after death, his legacy still continues. During his days, he was renowned throughout the world as the Yellow Flash of the Konoha.
Minato is an incredibly powerful Shinobi even though he doesn't have a Doujutsu or a Kekkai Genkai. During the Third Shinobi World War, a "flee on sight" order was issued to shinobi who encounter Minato. Minato is considered the strongest Shinobi of his time especially his use of the Flying Raijin technique.
He is capable of using Senjutsu which by itself puts him in an elite level and in his reanimated form he could use Kurama's power and that easily puts him in the top 10 spots.
Powers and Feats
Minato wiped out 1000 soldiers of Hidden Village of the Earth single-handedly.
Minato saved the Village from Tobi's and Kurama's attacks on the village by sacrificing himself.
His speed enabled him to putpace three Kage level Shinobi.
Minato was skilled in Sealing techniques which can be seen in his use of Dead Demon Consuming Seal and Eight Trigrams Sealing style.
During the reanimated state, he could utilize Kurama's Jinchuriki powers.
He created Rasengan by himself.
9. Might Guy
Might Guy is a Jonin of Konoha and is an extremely skilled Taijutsu user. His skills in Ninjutsu and Genjutsu are very limited but still, he was able to become one of the strongest shinobi of all time. Might Guy's skills primarily come from his use of Eight Gates.
Even opening a single gate gives the user immense pain and through hard work, Might Guy opens up to Seventh Gate without any major after-effects. To put into context, Rock Lee nearly lost his Ninja career after opening his fifth gate but Guy easily opens up to Seven Gates. His normal Taijutsu by itself is incredibly strong as seen during the Konoha Crush arc and his minor combat against Kisame.
Itachi warned Kisame and other Akatsuki members at different instances not to underestimate Might Guy. Might Guy managed to defeat the fake Kisame by opening the Sixth gate and later truly defeated Kisame by opening the Seventh Gate. He opened the Gate of Death, Eight Gate, and went toe to toe with Madara in his Ten-Tails Jinchuriki form. Madara nearly got destroyed by Night Guy's Evening Elephant and declared Might Guy as the Strongest Taijutsu user he has ever faced.
The drawback is that he can only use the Eight Gate only one time. But it is fair to say Might Guy in his Night Guy form is one of the strongest Ninja of all time.
Powers and Feats
Might Guy defeated Kisame opening his Seventh Gate form using the Daytime Tiger technique.
Might Guy can open all Eight Gates and fought and greatly damaged Madara in his Ten Tails Jinchuriki form.
Might Guy became a rival to Kakashi, a natural born prodigy by just his hardwork.
8. Nagato Uzumaki (Pain)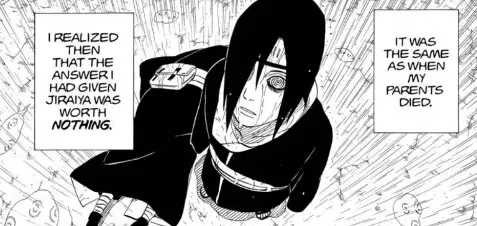 Nagato Uzumaki, also known as Pain was the leader of Akatsuki and a former student of Jiraiya. Pain is the first established user to possess Rinnegan and was portrayed as the strongest member of the Akatsuki. Kabuto straight-up confirmed that Nagato is the second strongest Shinobi he reincarnated.
Pain was considered untouchable by many people and even, in the end, he wasn't defeated physically. It took Itachi, Raikage, and Naruto to subdue him in his reanimated form. Pain has defeated the likes of Hanzo, Jiraiya, Kakashi, etc. Pain destroyed the Konoha single-handedly before facing Naruto.
His Rinnegan powers allow him to use Six Paths of Pain and each had its own unique abilities. He can summon several powerful animals, can bring back dead, read minds, repel Chakra, etc to name a few. Some of the retcons made as the series went on made Nagato slightly weaker than what was originally intended. Regardless, Pain is undoubtedly one of the strongest Shinobi.
Powers and Feats
Pain has never been defeated and even the fight with Naruto isn't technically a loss on the physical strength part.
Pain has killed Hanzo, one of the most feared Shinobi, Jiraiya, a legendary Sannin and Kakashi, a future Hokage.
Naruto in Jinchuriki form, and Killer Bee were completely bamboozled by reanimated Pain, and note that both of them just showcased their strength to Tsunade and Raikage.
Pain was highly intelligent and formulated a plan to capture all the Jinchurikis.
Pain was a capable leader. He managed to lead Akatsuki, a group of Kage calibre Ninjas.
7. Hashirama Senju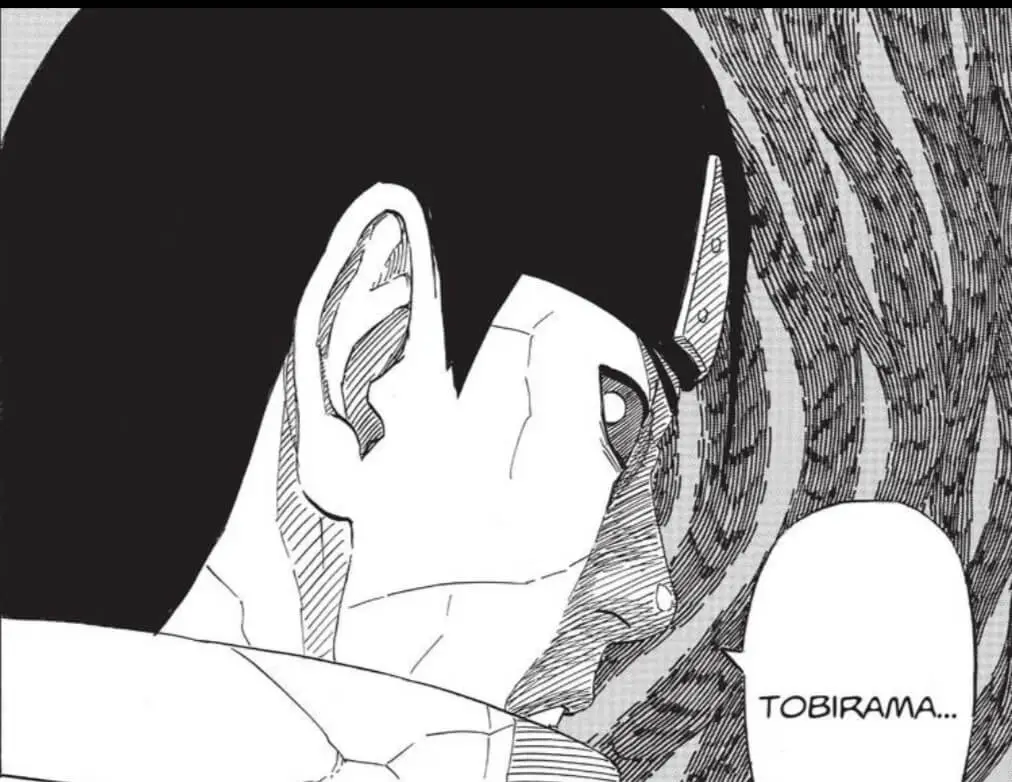 Hashirama Senju was the founder of Konoha, the First Hokage, and was hailed as the "God of Shinobi". Hashirama was the only one capable of stopping Madara during the old times and he captured all the Tailed Beasts by himself. Hashirama has a incredible Chakra force and is the only one who had Wood Release naturally.
Hashirama has beaten Madara who had the Eternal Mangeyko Sharingan and Kurama with him. He was also capable of using Senjutsu and coupling it with Wood Release, he was impossible to defeat. His Ninjutsu techniques are also on a higher level as seen through his Wood clones, Thousand hands technique, Rashamon gates, etc.
He was also skilled in Medical Ninjustsu that he can heal without any hand signs. He is the strongest human without any external power gains and truly deserved this position.
Powers and Feats
Only person capable of defeating Madara who had Eternal Mangeyko Sharingan and Kurama.
He managed to tame all the Tailed Beasts and gave them to the other villages to maintain peace.
True Several Thousand Hands, Hokage-Style Sixty-Year-Old Technique — Kakuan Entering Society with Bliss-Bringing Hands, Wood Clones, Multiple Rashamon gates, etc are some of the insane techniques he has done.
His cells are filled with great Life force and are used to grant great powers to others. Danzo, Obito, Naruto, Yamato, Reanimated Madara, etc became more powerful due to Hashirama's cells.
6. Obito Uchiha (Juubito)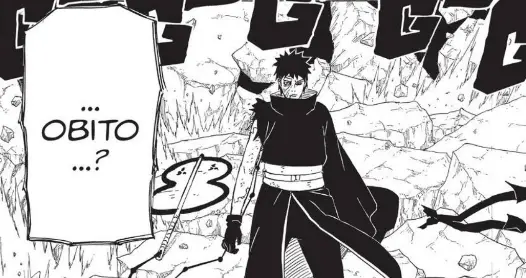 Obito Uchiha was a former Konoha Genin, a member of Akatsuki, a friend of Kakashi and was the person who started the Fourth Shinobi World War. Obito had Hashirama's cells implanted in him and could use Wood release. He has Mangeyko Sharingan by which he could use Kamui and another Mangeyko hidden within him by which he could use Izanagi.
As a teenager he could fight Minato and nearly destroyed Konoha and took control of Fourth Mizukage. He gained Rinnegan and after that, he orchestrated the world war and could fight Kakashi, Naruto, Killer Bee and Might Guy single handedly. His Kamui is the best Space-Time Ninjutsu even surpassing the Flying Raijin technique.
After becoming the Ten Tails Jinchuriki, he became the strongest in the battlefield. Even Hashirama found it difficult to fight Obito in this form. Only Senjutsu was able to do any damage to him. So, Obito in his Jubito form is one of the strongest ever.
Powers and Feats
Genin Obito killed all the enemies present during Rin's death.
As a teen, he was able to tame Kurama and use it to attack Konoha and also fought Minato as an equal.
As a teen, he managed to control the Fourth Mizukage.
He could use Kamui without any sign of fatigue unlike other Mangeyko users and his Kamui usage made him almost untouchable.
Izanagi allowed him to be alive despite beaten by Konan.
After getting Rinnegan, he was able to make the previous Jinchuriki users as his Six Paths of Pain.
His Ten Tails Jinchuriki's let him use Truth Seeking Balls and nullify other Ninjutsu techniques on him.
He was highly intelligent as he understood how the world works and even took great precautions for several unexpected scenarios
5. Sasuke Uchiha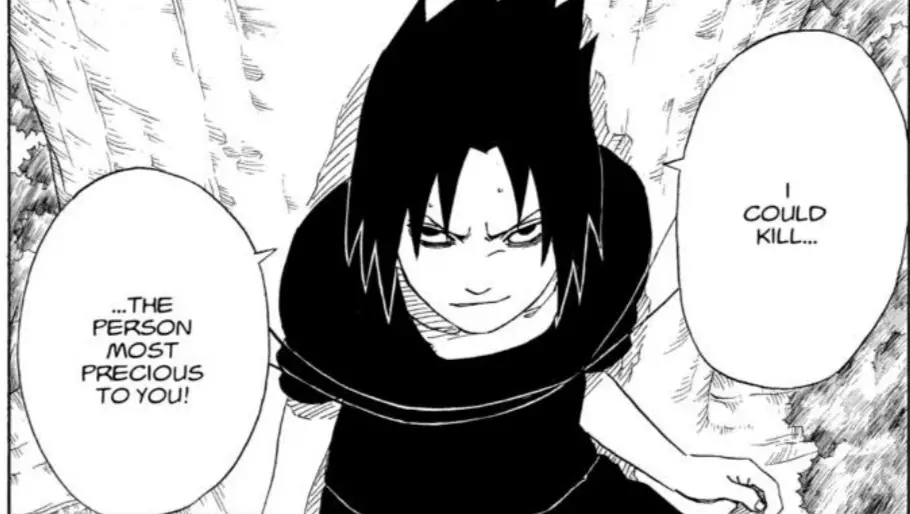 Sasuke Uchiha is a member of Team 7 along with Naruto and Kakashi, one of the last remaining members of Uchiha Clan, and later at one point became a enemy of Konoha and is now a member of Konoha acting as one of its saviours. Sasuke is one of the most talented Shinobi in his generation and continued to become stronger throughout the series.
He awakened his Mangeyko during Itachi's death and alter gained Eternal Mangeyko Sharingan by using Itachi's eyes. Finally being a reincarnation of Indra, he obtained Rinnegan after receiving Chakra from Sage of Six Paths and became one of the strongest ever Shinobi. Even before getting Mangeyko Sharingan, he defeated Orochimaru and Itachi. His achievements from getting EMS and Rinnegan is endless.
He defeated Danzo, Raikage lost an arm fighting him, and then along Naruto sealed Kaguya. Later he fought Naruto and the match ended up as a draw with each losing one arm. It was tough to decide between him and Naruto, but I put Sasuke below since Sasuke seems to have drawbacks using Rinnegan.
Powers and Feats
Sasuke defeated Orochimaru, Itachi, etc without EMS or Rinnegan.
Sasuke killed Danzo and fought Raikage after obtaining his Mangeyko Sharingan.
He has Susanoo, Karin, Amaterasu, Kagutsuchi, Chidori, etc and all of them are very powerful techniques.
Karin is a technique he created by himself and shocked even Itachi.
He could use Six Paths technique, could jump from dimension using Space-Time Ninjutsu, etc using his Rinnegan.
His achievements in the Fourth World War are endless to list here.
He is the only one alive who is capable of rivaling Naruto Uzumaki currently.
4. Naruto Uzumaki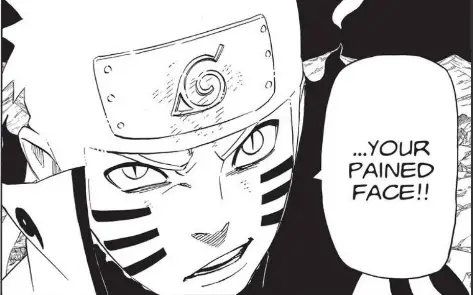 Naruto Uzumaki is the Seventh Hokage, a former member of Team 7 along with Sasuke and Kakashi, son of Minato Uzumaki, and a reincarnation of Asura. Naruto is a Jinchuriki of Kurama and along with its power, he is currently one of the strongest shinobi alive.
Even though he was an inept ninja at the start, he grew up to be a very strong Shinobi. He can use Ninjutsu, Taijutsu, and Senjutsu. Just by having Sage Jutsu, he became an elite Ninja and managed to defeat Several Pain. Later along with Kurama's power, he became one of the strongest Ninja in the war. After obtaining the chakra from Sage of Six Paths, Naruto is able to use Six Paths Sage Mode.
Naruto along with Sasuke helped in sealing Kaguya away. Later he fought Sasuke and the match ended up as a draw with each losing one arm. It was tough to decide between him and Sasuke, but I put Naruto above since Sasuke seems to have drawbacks using Rinnegan while Naruto doesn't seem to have any drawbacks in using Sage Mode or Kurama mode.
Powers and Feats
Naruto has defeated Gaara as a genin, and later Kabuto using Rasengan.
He then managed to defeat kakuzu using Rasen Shuriken.
He defeated several Paths of Pain using primarily his Sage Justu and then changed Nagato's mind.
He uses Shadow clones, Rasengan, Rasen Shuriken, Sage Mode, Six Paths Sage Mode, Nine Tailed Beasts Form, Oiroke no Jutsu, etc.
With the help fo Team 7, he sealed Kaguya and ended up saving the world.
After Kurama mode, Naruto's achievements are endless to list here.
3. Madara Uchiha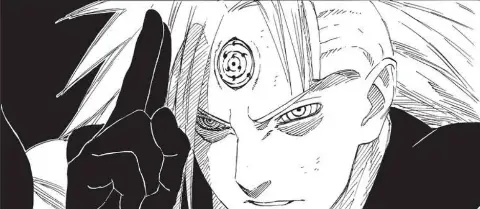 Madara Uchiha was the legendary leader of the Uchiha Clan, rival of Hashirama Senju, and was one of the primary antagonist of the Fourth Shinobi World War. Madara was one of the strongest shinobi in his generation and only Hashirama Senju managed to defeat him. Madara was highly skilled in Ninjutsu, Genjutsu and Taijutsu.
Madara during his time was highly feared throughout the world. Kabuto touted him to be his strongest reanimation he had. Madara had Hashirama cells and Rinnegan and managed to take on the entire Fifth division by himself. Later he fought all the current Kages by himself and easily defeated them.
After becoming the Ten Tails Jinchuruki, he was impossible to defeat. Might Guy after opening the Eight gate managed to damage him but he gets regenerated immediately. Even Sasuke and Naruto after getting Sage Chakra still couldn't defeat him. The only reason he got defeated was due to Zetsu betraying him and lead to the emergence of Kaguya.
Madara had Eternal Mangeyko Sharingan, Susanoo, Rinnegan powers, Wood Release, Six Path techniques, etc. Reanimated Madara was the strongest human ever.
Powers and Feats
Madara managed to tame Kurama and tried to destroy Konoha.
Madara could use Wood release having Hashirama cells within him.
Madara activated Infinte Tsukuyomi and put everyone under the Genjutsu.
He is able to use all Rinnegan powers, Truth Seeking Balls, Susanoo, etc.
The entire war was started due to the fear of the name Madara Uchiha.
2. Hagoromo Otsutsuki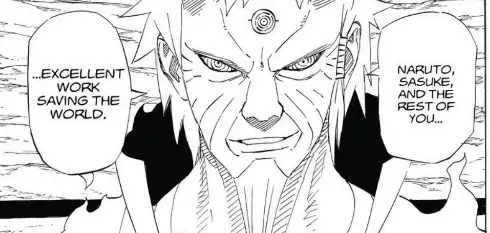 Haguromo Otsutsuki, also known as the Sage of the Six Paths was the founder of Ninshu, son of Kaguya Otsutsiki and is considered as a God-like figure. He possessed Rinnegan, Mangeyko Sharingan, learnt Senjutsu and excelled in sealing techniques.
He is equivalent of someone who has more powers than Naruto's and Sasuke's powers combined. He split Ten tails into several Tailed Beasts and they remained loyal to him. We have to assume that he can do pretty every Justu out there in the world.
He sealed away Kaguya along with the help of his brother, Hamura. It is very easy to put him this high as he is the God who spread Ninshu.
Powers and Feats
He sealed away Kaguya Otsutsuki with the help of Hamura.
1. Kaguya Otsutsuki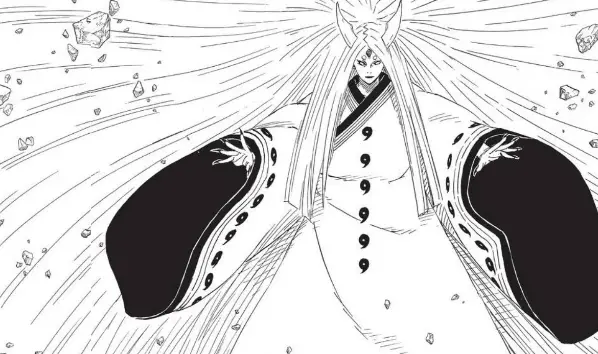 Kaguya Otsutsuki was a member of Otsutsuki clan, and the mother of Hagoroma and Hamura, and acted as the final villain in the series. Kaguya ate the fruit of God Tree and became the first wielder of Chakra and later became the Ten-Tails.
Kaguya possessed unimaginable powers and the only way to defeat her is by sealing her away. Even before consuming the God Tree fruit, she had other worldly powers. It took several months for her sons to defeat her. She was said to surpass Madara's powers as noted by both Naruto and Sasuke.
Kaguya is without doubt the strongest characters we have seen in the series and it took everything Sasuke and Naruto had to just seal her away.
Powers and Feats
Kaguya possessed several unique abilities such as Eighty Gods Vacuum Attack, All-Killing Ash Bones, Expansive Truth-Seeking Ball, jump into different dimensions, etc.
She possesses Byakugan and a Rinne Sharingan.
I didn't include other Otsutsukis or Indra/Ashura as I didn't want the list to be skewed by them. Do you agree with the list, comment below.
RECOMMENDED POST:
Naruto: All Arcs Ranked From Worst To Best