Best Selling Manga 2021: Top 10 Series With Most Sales.

Manga is the comics that are released in Japan. Here I have listed the best-selling manga for the year 2021 so far. The data is updated till May 2021.
Oricon released the list for the first half of the year till May 2021.
Top 10 Best Selling Series:
| Rank | Series | Copies Sold | Author |
| --- | --- | --- | --- |
| 1 | Kimetsu No Yaiba | 26,351,483 | Koyoharu Gotouge |
| 2 | Jujutsu Kaisen | 23,797,483 | Akutami Gege |
| 3 | Tokyo Revengers | 5,007,825 | Ken Wakui |
| 4 | Attack On Titan | 4,635,754 | Hajime Isayama |
| 5 | Chainsaw Man | 4,181,650 | Tatsuki Fujimoto |
| 6 | The Promised Neverland | 3,191,416 | Kaiu Shirai & Posuka Demizu |
| 7 | My Hero Academia | 3,045,057 | Kohei Horikoshi |
| 8 | Haikyu!! | 2,944,002 | Haruichi Furudate |
| 9 | Kingdom | 2,596,395 | Yasuhisa Hara |
| 10 | One Piece | 2,573,010 | Eiichiro Oda |
10. One Piece
Sales: 2,573,010
Author: Eiichiro Oda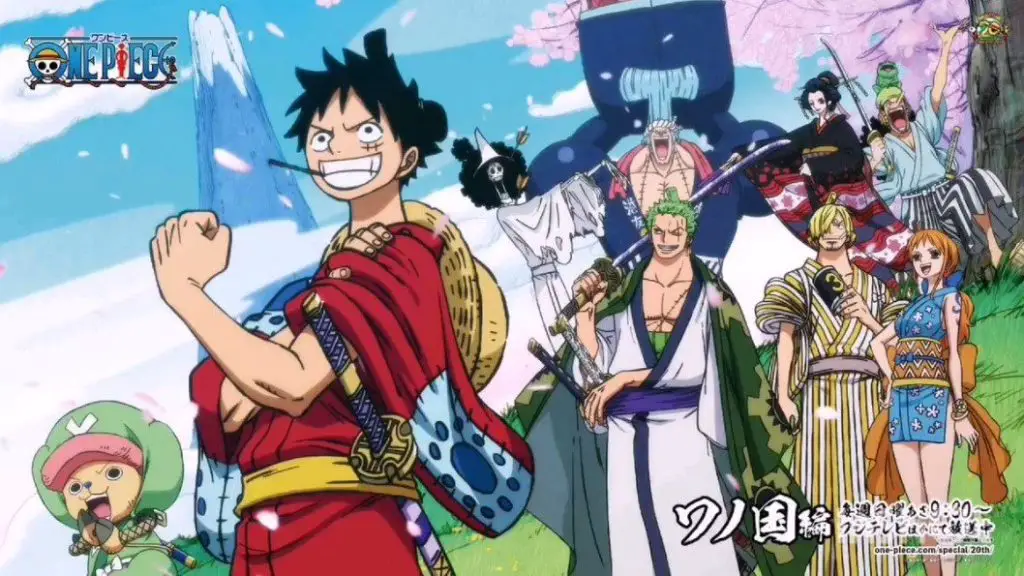 One Piece tells the story of Monkey D. Luffy who aims to become the Pirate King and his adventures along with friends. One Piece has completed 24 years of serialization and has even surpassed Batman to become the second highest-grossing comic of all time.
One Piece has consistently topped the yearly manga sales for several years only recently displaced by Demon Slayer recently. One Piece sales are really great for a weekly anime series.
The problem with it is that not a lot of new readers start it as it is very long. Also, the backlogs aren't selling that high compared to the modern series since the fans would have already bought the old volumes. Having said that, its per volume sales are really high. Volume 99 has around 1.8 million and volume 100 had a great opening. Volume 101 is likely to be released in December and it is likely to end up at any position from 6th to 4th.
---
9. Kingdom
Sales: 2,596,395
Author: Yasuhisa Hara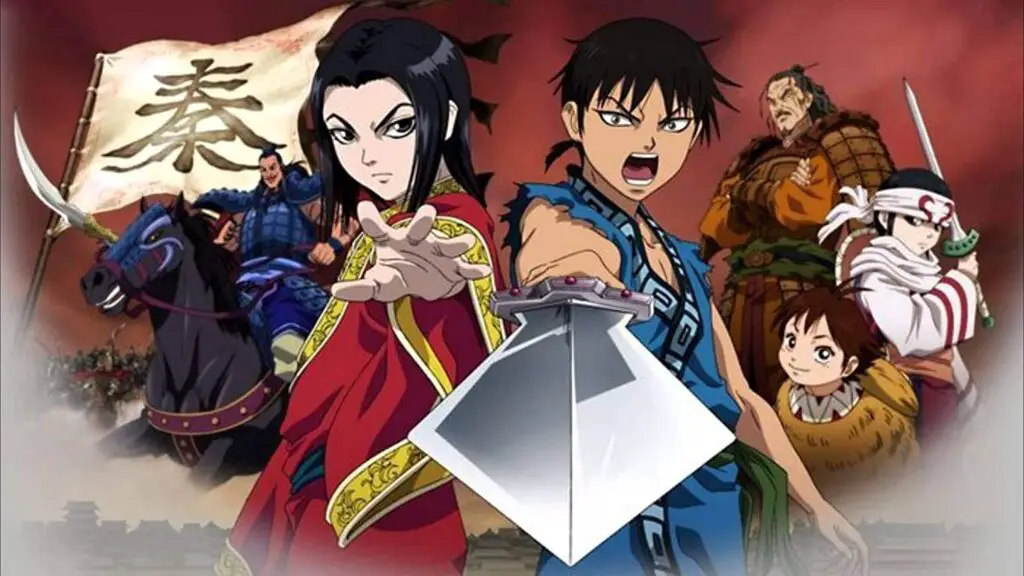 Kingdom tells the story of Shin, who aims to become a great general, and Ei Sei, who wants the unification of China.
Kingdom doesn't have great worldwide popularity but it is insanely popular in Japan. Kingdom doesn't have a great anime adaptation but it continues to be the best-selling Seinen in Japan currently. It even beat One Piece in 2020 which is an incredible achievement.
With a volume released in July (July sales aren't reflected here) and another one likely down the line in 2021, it is likely to go up few places.
---
8. Haikyuu
Sales: 2,944,002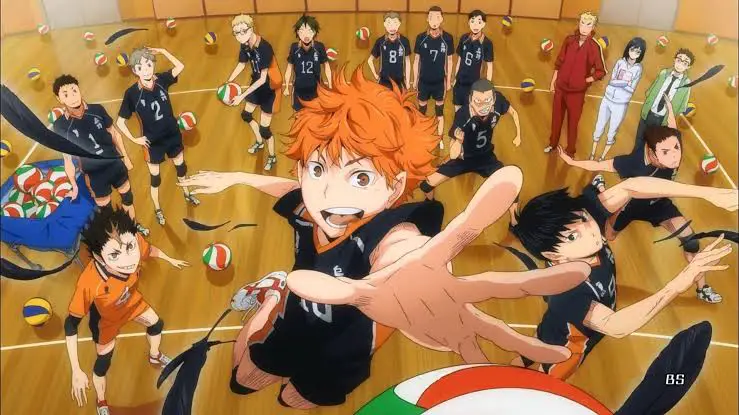 Haikyuu tells the story of Hinata Shoto who wants to play Volleyball even though he is really short and his journey with the Karasuno School Volleyball Team.
Haikyuu ended its serialization in 2020 but the manga sales are still great in 2021. The second part of the fourth season of the anime aired in later 2020, which might have helped in its manga sales. With no anime in the immediate future, the sales will continue to drop going forward in 2021. But for a series that ended almost one year ago, the sales numbers are outstanding.
---
7. My Hero Academia
Sales: 3,045,057
Author: Kohei Horikoshi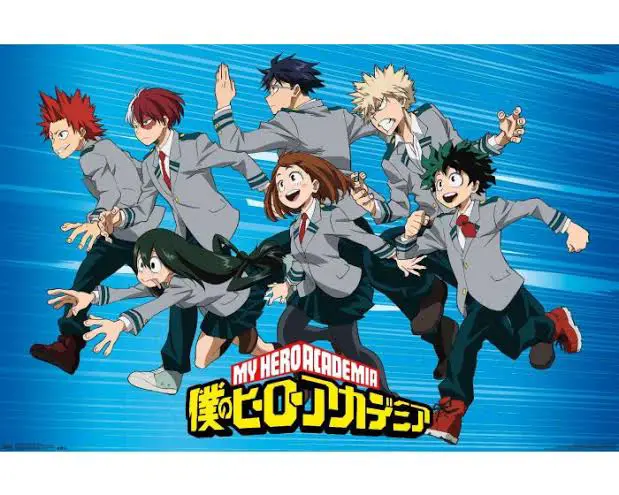 My Hero Academia tells the story of Izuku Midoriya, who aims to become a great hero even though he is born quirkless in this world full of people with quirks. My Hero Academia is one of the most popular series in the world.
The manga sales have been really consistent with no notable gain or loss throughout its journey. The fifth season of the anime hasn't boosted the sales that much but the next volume release get a boost due to anime. The latest volume in August is one of its best-selling volumes ever and another volume by the year-end will boost its sales even higher.
---
6. Promised Neverland
Sales: 3,191,416
Author: Kaiu Shirai/ Posuka Demizu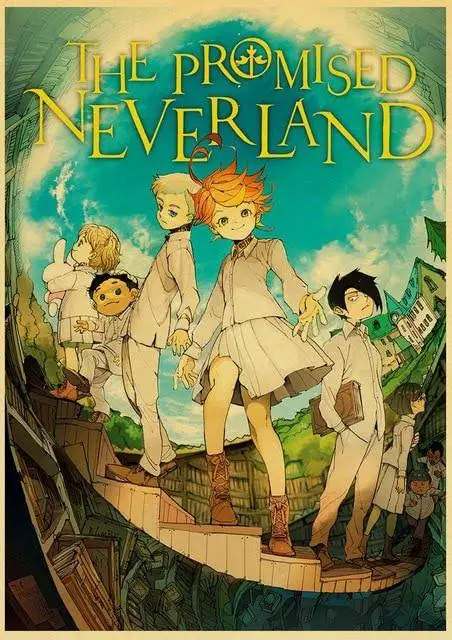 Promised Neverland tells the story about a group of orphans who are raised as food for another demon-like race in an orphanage and the kids' quest to escape the place to go to a better world.
The manga serialization ended last year but the sales are still really high this year due to the anime airing. The anime was a bad adaptation which hampered the sales to an extent considering how well other series perform during their anime airing. The sales will only go down so this may not be in the top 10 by the year-end.
---
5. Chainsaw Man
Sales: 4,181,650
Author: Tatsuki Fujimoto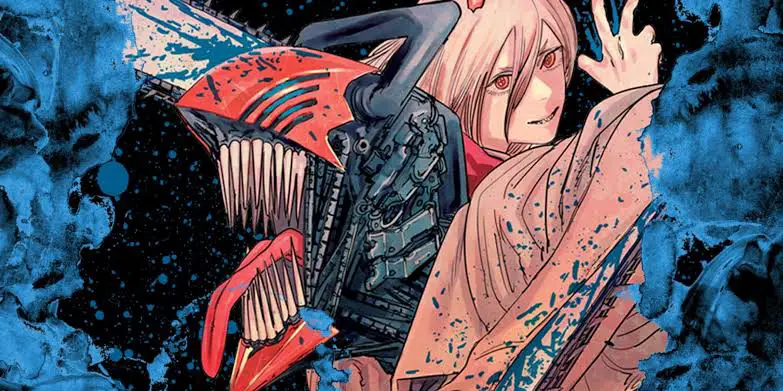 Chainsaw Man tells the story of Denji, who can turn into a Chainsaw devil, and his journey as a devil hunter. The first part of the series ended and the sales are amazing given it doesn't even have an anime adaptation yet. The anime airing will make the sales skyrocket and this may take the fourth spot in the end and I have a feeling this will be like Jujutsu Kaisen in its sales.
I have never seen a series as hyped as Chainsaw Man even before the anime adaptation. The only thing that was like this Attack On Titan as far as I remember.
---
4. Attack On Titan
Sales: 4,635,754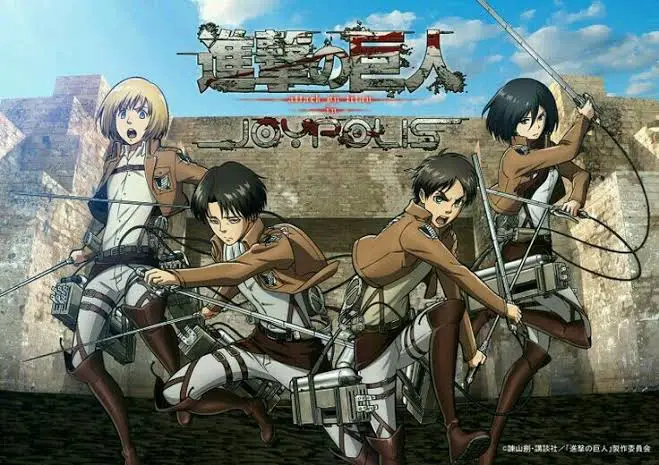 Attack On Titan tells the story about a civilization that is inside three walls to protect itself from Titans. Attack On Titan is a global phenomenon that has had a great impact on the anime industry.
The last volume has released in June 2021 with a great opening, though the ending isn't being universally loved. It will still be expected to get consistent sales throughout the year. With anime scheduled only for 2022, the sales won't receive any boost from it.
I expect Attack On Titan to drop few places from this list since Kingdom and One Piece will probably surpass it by the end of the year.
---
3. Tokyo Revengers
Sales: 5,007,825
Author: Ken Wakui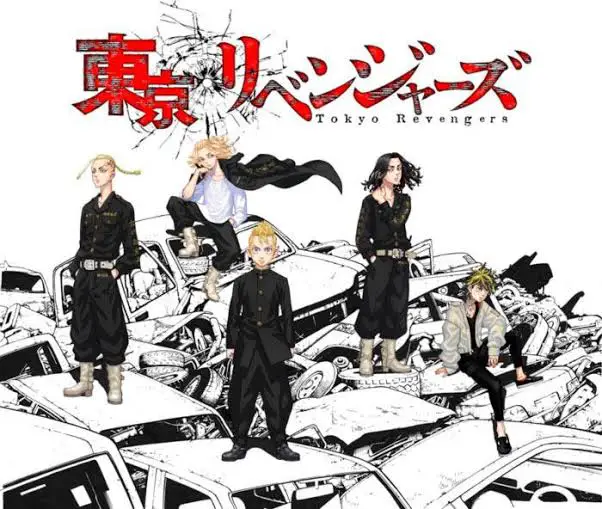 Takemichi Hanagaki, a 26-year-old freeter with no hope in life, learns one day that his middle school ex-girlfriend, Hinata Tachibana, and her younger brother Naoto, are killed by the Tokyo Manji Gang. He teleports exactly 12 years into the past to 2005, when he was pushed in front of a train. He vows to save her girlfriend by changing the future.
Tokyo Revengers is another series that has an unbelievable manga sales boost due to its anime. It started its anime airing in April 2021 and the sales have skyrocketed since then. The sales in July, and August month for Tokyo Revengers are over the roof but it will be tough for Tokyo Revengers to beat Jujutsu Kaisen or Demon Slayer but the third position is locked for it for 2021 manga sales.
---
2. JuJutsu Kaisen
Sales: 23,797,483
Author: Gege Akutami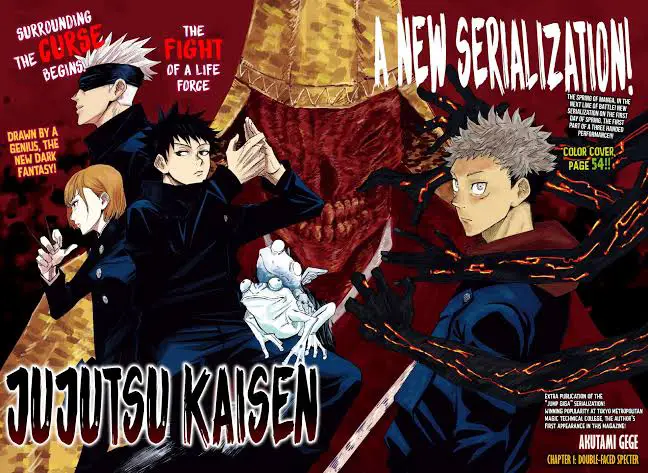 Jujutsu Kaisen is a story about Yuji Itadori, a high school student who joins an organization of sorcerers to defeat Ryomen Sukuna, for whom Itadori becomes the host. Anime started airing last year October and the manga sales have skyrocketed since then.
At the time of writing this article, Gege has taken a break for one month which might impact the sales a bit. A movie adapting chapter 0 has been scheduled to release at the end of December so it may not boost the sales for 2021 but the talk of the movie itself usually affects the sales of a series positively.
With one another volume at least to be released this year, Jujutsu Kaisen will definitely end up at the top of the charts by 2021.
---
1. Demon Slayer
Sales: 26,351,483
Author: Koyoharu Gotoge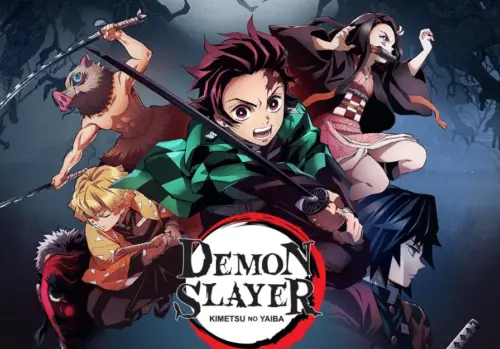 Demon Slayer is the story about Tanjiro who sets on a path to turn her sister Nezuko back into a human as she has currently become a demon. He meets Inouske and Zenitsu on his journey and they continue their journey together.
Demon Slayer ended 2020 as the best-selling manga for that year and it doesn't look like stopping anytime soon. It has become a cultural phenomenon among the Japanese young population and the release of the movie only increased sales. Though the manga has ended in 2020 the sales haven't stopped and it is just an unbelievable achievement.
With such a revolution, no wonder Gotouge was selected in the TIMES 100. With season 2 scheduled to release in 2021, the sales will probably experience another peak. But Jujutsu Kaisen will probably beat it to the top.
---
Best Selling Manga Half Year By Volumes
Rank
Series
Volume No
Author
1
Jujutsu Kaisen
14
Akutami Gege
2
Jujutsu Kaisen
15
Akutami Gege
3
Jujutsu Kaisen
16
Akutami Gege
4
Jujutsu Kaisen
0
Akutami Gege
5
Kimetsu no Yaiba
Official Fanbook 
2
Koyoharu Gotoge
6
Jujutsu Kaisen
8
Akutami Gege
7
Jujutsu Kaisen
9
Akutami Gege
8
Jujutsu Kaisen
10
Akutami Gege
9
One Piece
98
Eiichiro Oda
10
Jujutsu Kaisen
1
Akutami Gege
11
Jujutsu Kaisen
13
Akutami Gege
12
Jujutsu Kaisen
11
Akutami Gege
13
Jujutsu Kaisen
2
Akutami Gege
14
Jujutsu Kaisen
12
Akutami Gege
15
Jujutsu Kaisen
7
Akutami Gege
16
Jujutsu Kaisen
3
Akutami Gege
17
Jujutsu Kaisen
4
Akutami Gege
18
Jujutsu Kaisen
6
Akutami Gege
19
Jujutsu Kaisen
5
Akutami Gege
20
One Piece
99
Eiichiro Oda
For More Manga Sales Analysis Daily, Weekly,Monthly, Yearly. Check below links.
References:
Shosekiblog – http://shosekiranking.blog.fc2.com/
Shonen Jump Unofficial Twitter Page – https://twitter.com/WSJ_manga
WSJ Oricon Twitter Page – https://twitter.com/WSJOricon
Josu_ke Twitter Page – https://twitter.com/Josu_ke