Hunter X Hunter -Top 15 Strongest Characters In The Series

Hunter X Hunter is one of the greatest name series of all time. It has one of the best power systems in the fantasy genre in Anime. Ranking the characters based on their strength is difficult since Nen isn't a linear power and many fights depend on the matchups.
Honorable Mentions
Biscuit Kruegar
Botoutuoi
Nobunaga
Kurapika
Razor
---
15. Feitan Portor
Nen: Transmuter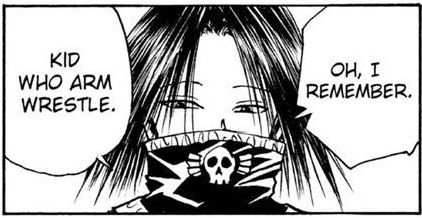 Feitan is one of the members of Phantom Troupe and was portrayed as one of the stronger ones even among the Spiders during the Yorknew City arc. He has great skills in swordsmanship, great speed, and powerful Nen abilities. His full strength is difficult to gauge as he never shows full power.
Feitan's fight against Zazan made him on this list. The likes of Shizuku, Shalnark, Bonolenov, and Phinks run away from Feitan afraid of Feitan's Rising Sun. Feitan completely annihilated Zazan with his Rising Sun
Powers
Feitan has a technique called "Pain Packer" which gives him an armor that protects him from ensuing attacks.
Feitan's Rising Sun technique transmutes his nen aura into scorching Sun which destroyed Zazan.
Phinks stated that there are several other variations of the Pain Packer technique.
---
14. Uvogin
Nen: Enhancer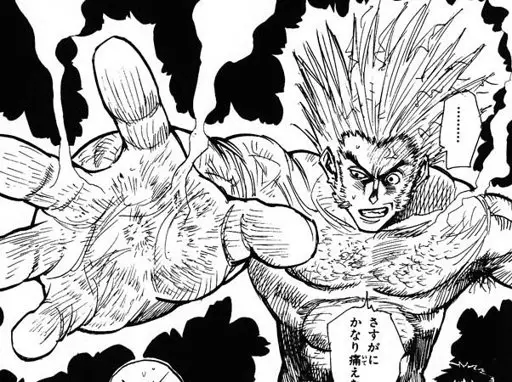 Uvogin is one of the members of Phantom Troupe and was portrayed as one of the top-tiers even among the Spiders during the Yorknew City arc. Uvogin was the strongest in the Phantom Troupe in physical strength as stated by Kurapika.
Uvogin easily managed to kill four Shadow Beasts Worm, Porcupine, Rabid Dog, and Leech without breaking a sweat. Uvogin's aura output is enormous as noted by Kurapika. Kurapika managed to defeat Uvogon he had a specific power countering Phantom Troupe.
You could argue Kurapika should this place, but ranking Kurapika is tough since his power is limited to just Phantom Troupe.
Powers
Uvogin's Big Bang Impact is his most powerful attack which is a simple attack boosted with aura.
Uvogin could enhance his voice to release a strong shout to kill a person.
Uvogin has a strong healing factor that allowed wounds caused by Rabid Dog to stop bleeding.
---
13. Illumi Zoldyck
Nen: Manipulator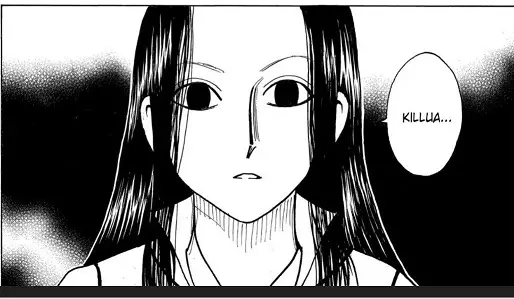 Illumi Zodyck is an assassin from the Zoldyck family and the eldest son of Silva Zoldyck. Illumi Zoldyck is tough to power scale as we haven't seen his full power but we can get an insight based on Hisoka. He is portrayed as an equal to Hisoka and Hisoka even states his power level to be 95 points which are even higher than some members of the Zodiacs.
Illumi has rare abilities such as poison resistance, electricity resistance, etc. In the Chairman election arc, he was able to kill several hunters pretty easily.
Powers and Feats
Illumi can alter his body which can be seen as he takes the form of even Hisoka to infiltrate Phantom Troupe.
Illumi's needles can put someone in a hypnotic spell as seen from his control of Killua.
Illumi can control people by placing a needle in them and they obey Illumu completely.
---
12. Hisoka
Nen: Transmuter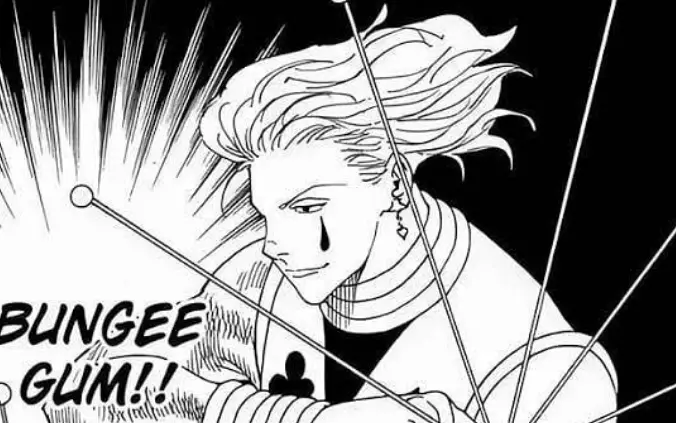 Hisoka is a former member of Phantom Troupe and acts as a huge wildcard in the series with being in both Protaganosts and Antagonist sides at different times. Hisoka easily cleared the Hunter association and has been portrayed on the same level as Illumi Zoldyck narratively.
Hisoka constantly looks out for strong fighters with Chrollo being his significant target.
Hisoka's Hatsu isn't as strong as some others but his intelligence and versatile usage of his Nen makes up for it.
Powers
---
11. Silva Zoldyck
Nen: Transmuter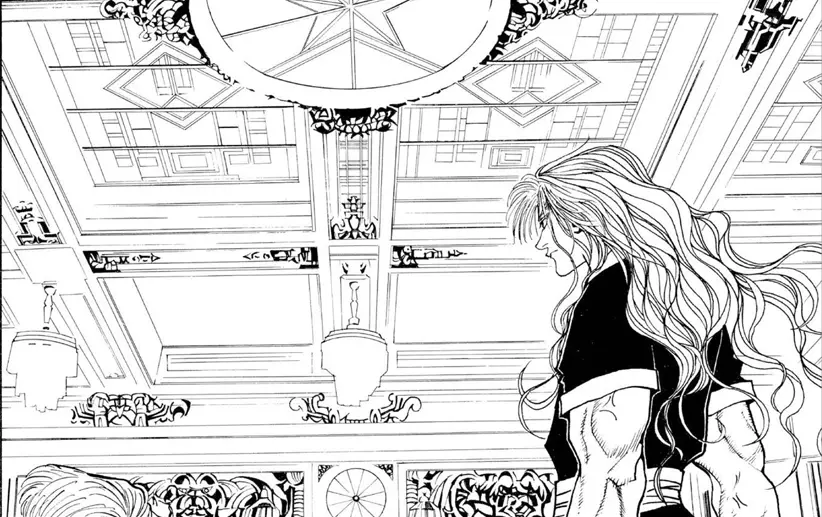 Silva Zoldyck is an assassin from the Zoldyck family and the father of Killua. Silva Zoldyck is tough to rank as we haven't seen his full strength. But his battle with Chrollo gives insight into his power level.
He decimated Cheetu who really troubled the likes of Morel and Knuckle who are some of the best hunters in the association.
This position might change if we actually see him in full power in the future. For now, we can safely assume that he is above Illumi Zoldyck.
Powers
Silva can create two huge spheres out of his aura which causes a massive explosion. It is assumed that they could kill both Zeno and Chrollo though unclear if it will be true
---
10. Zeno Zoldyck
Nen: Transmuter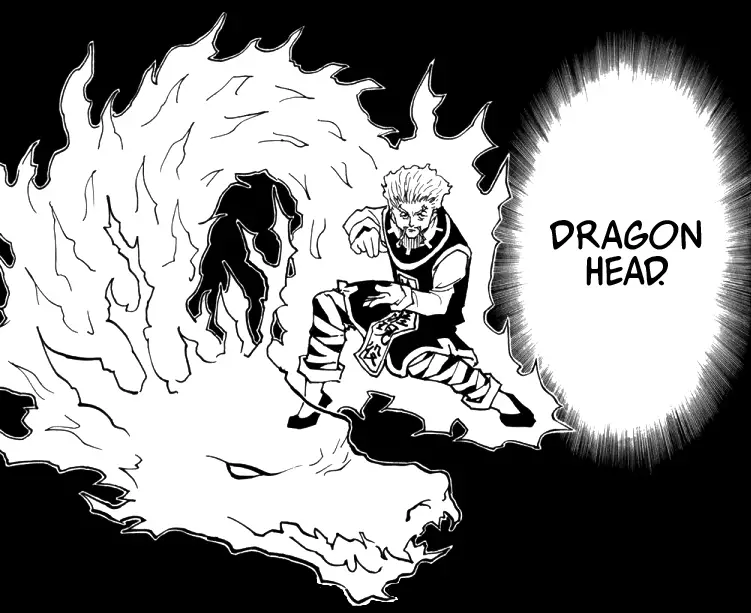 Zeno Zoldyck is an assassin from Zoldyck and father of Silva Zoldyck. Zeno Zoldyck is probably the strongest member in Zoldyck currently as he was even portrayed as Yin to Netero's Yang, though not as strong as Netero.
Zeno Zoldyck due to his old age, his powers seem to have dwindled a bit. Netero contacting him to help in the Chimera Ant eradication quest is a testimony for his powers.
Powers
Zeno can fire an aura blast that was enough to lightly injure Chrollo Lucifer.
Zeno can create a dragon by his aura which can be used both as a mode of transportation or a projectile.
Even Pitou got excited by his power that she changed her En direction.
---
9. Chrollo Lucifer
Nen: Specialist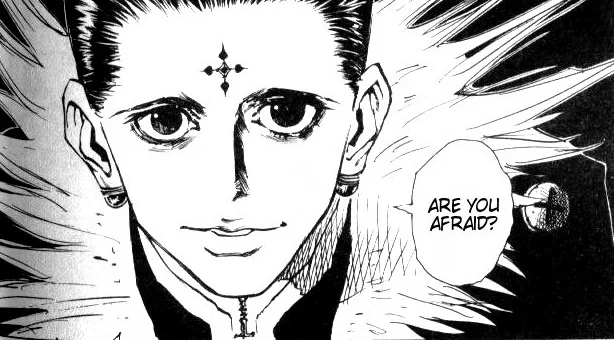 Chrollo Lucifer is the leader of the Phantom Troupe and one of the primary antagonists in the Yorknew City arc. Among the Phantom Troupe, he is revered as the strongest. Chrollo is a specialist which allows him to steal others' powers.
He was able to manage both Zeno and Silva Zoldyck together single-handedly for a decent time. Zeno's comments even imply that Chrollo might be able to kill Zeno if Chrollo tried seriously.
Powers
Chrollo can steal others' Nen abilities and keep them in a conjured book known as "Bandit's Secret".
Chrollo possesses several stolen abilities like Indoor Fish, Fun Fun Cloth, Teleportation, Lovely Ghostwriter, etc.
---
8. Ging
Nen: Unknown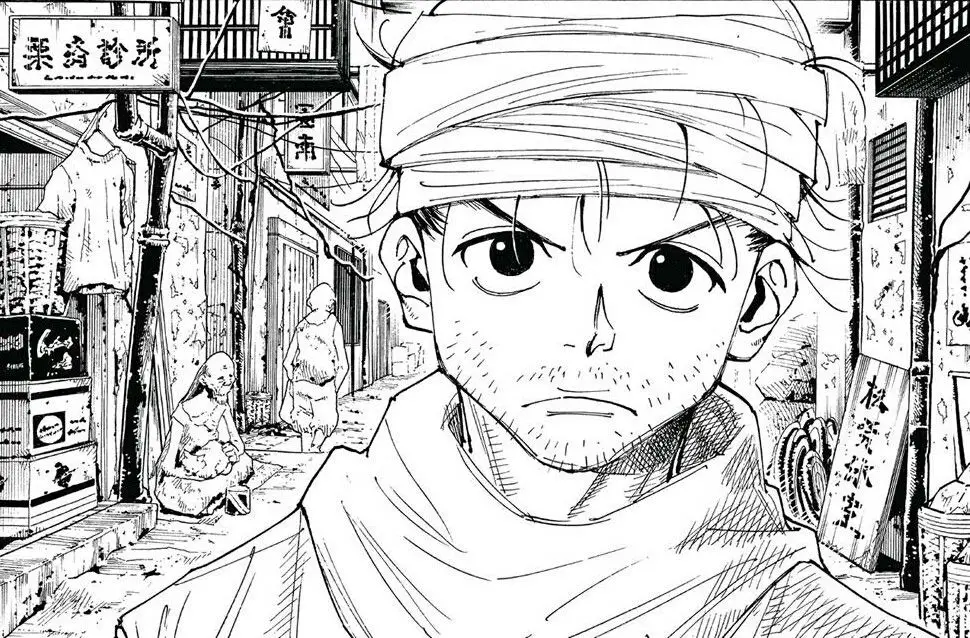 Ging is one of the Zodiacs and the father of Gon Freecs. He is one of the most mysterious characters in the series and we only see him during the Election arc.
The reason he is put this high up is due to the statement by Biscuit. Netero stated that Gin is among the top five Nen users. And based on that statement and how powerful Netero was, it is safe to assume Ging is one of the strongest.
Powers
N/A
---
7. Shaiapouf
Nen: Manipulator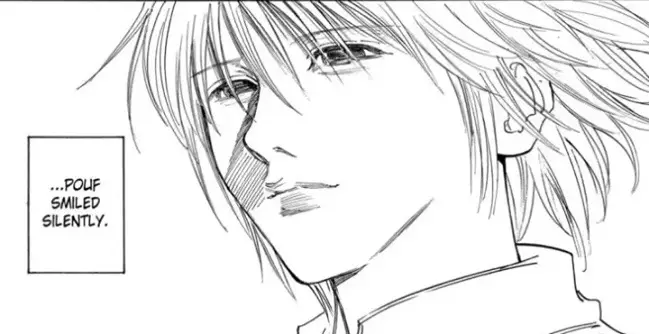 Shaiapouf is a butterfly-humanoid Chimer Ant and one of the royal guards of the Chimera Ants. Colt inferred from Netero's Nen that Netero cannot even beat a Royal guard. Being a royal guard, he possesses huge Nen potential and could easily defeat most humans.
He is probably the weakest among the three Royal Guards as he is more on the manipulative and hypnotic side of things.
Powers
Shaiapouf has the ability to grant Nen abilities to others by enveloping them in a cocoon.
Shaiapouf's Spiritual Message has hypnotic effects on others.
Shaiapouf can break into several miniature versions of himself.
---
6. Menthuthuyoupi
Nen: Enhancer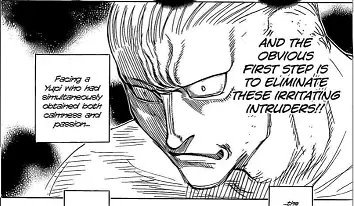 Menthuthuyoupi is one of the royal guards of the Chimera Ants. Being a royal guard, he possesses huge Nen potential and could easily defeat most humans. Based on Colt's words, even Netero cannot come close to Menthuthuyoupi.
Menthuthuyoupi being an enhancer is probably the strongest physically among the Royal Guards. His Nen aura is insanely huge as evident from Knuckle's use of his nen on him. His lack of strategic aptitude puts him below Neferpitou.
Powers
Menthuthuyoupi can freely control any parts of his body and he uses it to create additional arms and eyes.
He has a Rage Blast which has an incredibly destructive explosion.
---
5. Neferpitou
Nen: Specialist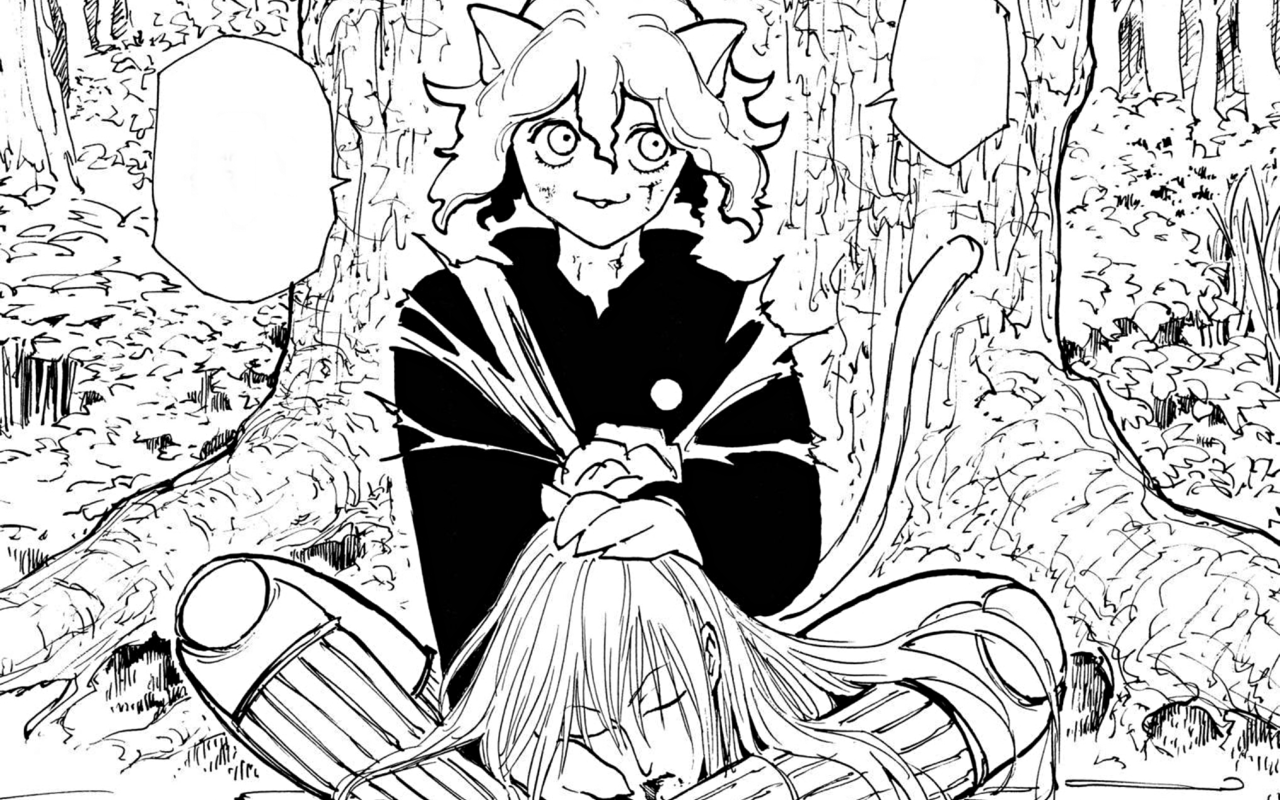 Neferpitou is a cat-humanoid Chimer Ant and one of the royal guards of the Chimera Ants. Being a royal guard, he possesses huge Nen potential and could easily defeat most humans. It is debatable whether Menthu is physically stronger but Neferpitou has the advantage with her specialist nen ability, versatility, and intelligence.
Pitou managed to kill Kite, one of the top-tier hunters in the world easily. When Mereum hit Pitou with his tail, Pitou only gained bruises while the same thing threw Shaiapouf to a wall.
Powers
Neferpitou can use Doctor Blythe which can surgically treat injury. Neferpitou can puppeteer and have complete control over a target. Neferpitou's Terpsichora is a combat-oriented technique that even activated after Pitou's death.
---
4. Adult Gon
Nen: Enhancer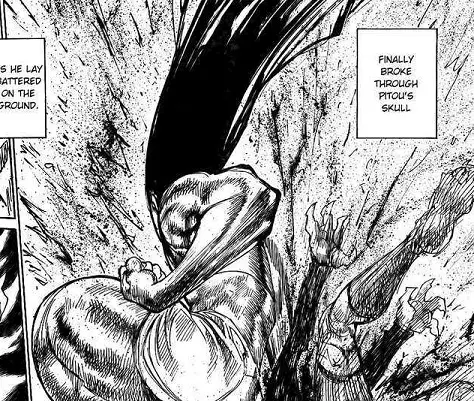 Gon is the protagonist of the series and a hunter by profession. As a child, he had great potential and is touted as a prodigy. Hisoka constantly eyes him as a great fighter in the future. Gon took an adult form with a great Nen contract which decimated Neferpitou, one of the strongest Nen users the series has shown.
Pitou even stated Adult Gon's power might have surpassed Meruem's. So, it could be debatable to put him even higher, but I decided to put him slightly lower since this power is very short-term.
Powers
Gon forms a Vow to become a stronger version of himself which aged him several decades.
Gon uses the normal Rock, Paper, Scissors technique even in his adult form.
---
3. Netero
Nen: Enhancer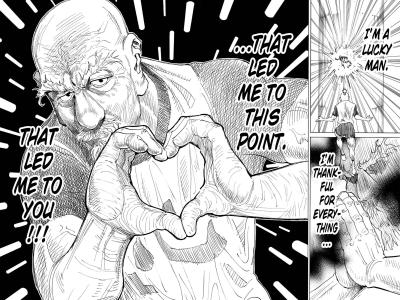 Netero is the president of the Hunter Association and one of the strongest humans in the world if not the strongest. Netero could blow Neferpitou away without her getting any time to react.
He later fought Meruem and even managed to injure Meruem much to Meruem's respect.
It is also said that his powers have dwindled due to his old age. He was the strongest Nen user in the world fifty years ago.
Powers
Netero can summon a multi-armed gigantic statue of Guanyin with several arms.
His Guanyin has techniques such as First Hand, Third Hand, Ninety-Ninth Hand, and his strongest hand Zero Hand.
---
2. Meruem
Nen: Specialist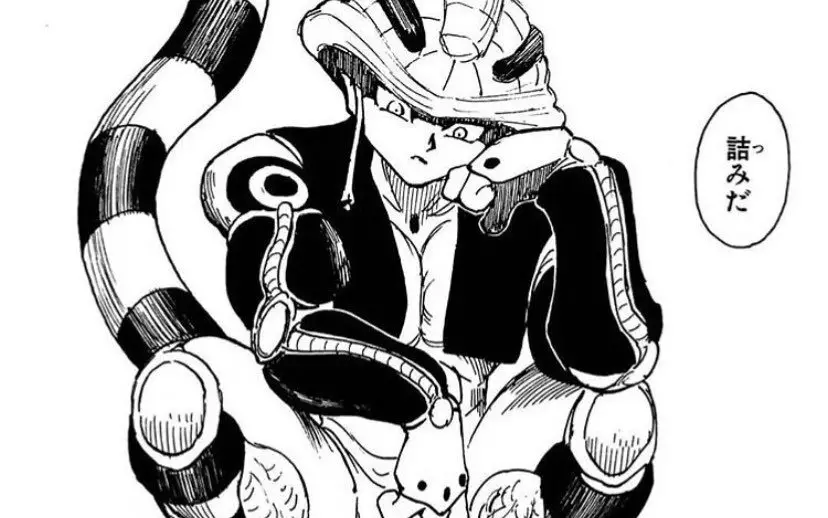 Meruem is the king of Chimera Ants and the main protagonist of the Chimer Ant arc. He is without doubt the strongest Nen user we have seen. Even Netero could only barely scratch him with his strongest attack, Zero Hand.
The only thing that could defeat him was a man-made bomb and its aftereffects. He even managed to withstand the bomb explosion only succumbing to poisoning effects.
Powers
Meruem can use Aura synthesis which makes him strong through the consumption of others.
After absorbing large parts of Shaiapouf and Menthuthuyoupi, he is able to use Metamorphosis and Rage Blast.
---
1. Alluka Zoldyck
Nen: Unknown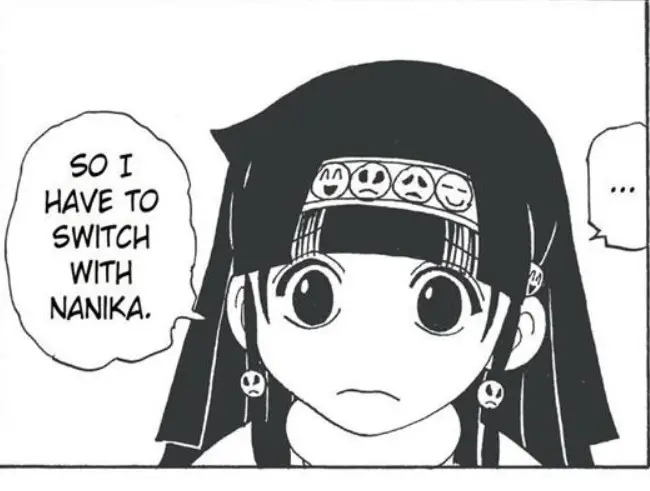 Alluka is the second youngest child of Silva Zoldyck and the younger sister of Killua Zoldyck.
She has been possessed by Nanika with both of them living in a symbiotic relationship. She isn't a fighter nor a Nen user but Nanika might be a specialist Nen power. But her ability makes her the strongest.
Alluka can grant any wishes ranging from granting money to healing even Gon. There are several rules to her powers and constraints but the abilities of Nanika seem endless.
You can check Alluka's powers and rules here.
Powers
Alluka granted a billion jenny of money to the butler, Yasuha.
Nanika saved Gon who was considered beyond saving even by Hunter association's best Nen Exorcist.
---