Chainsaw Man: Top 10 Weakest Devils.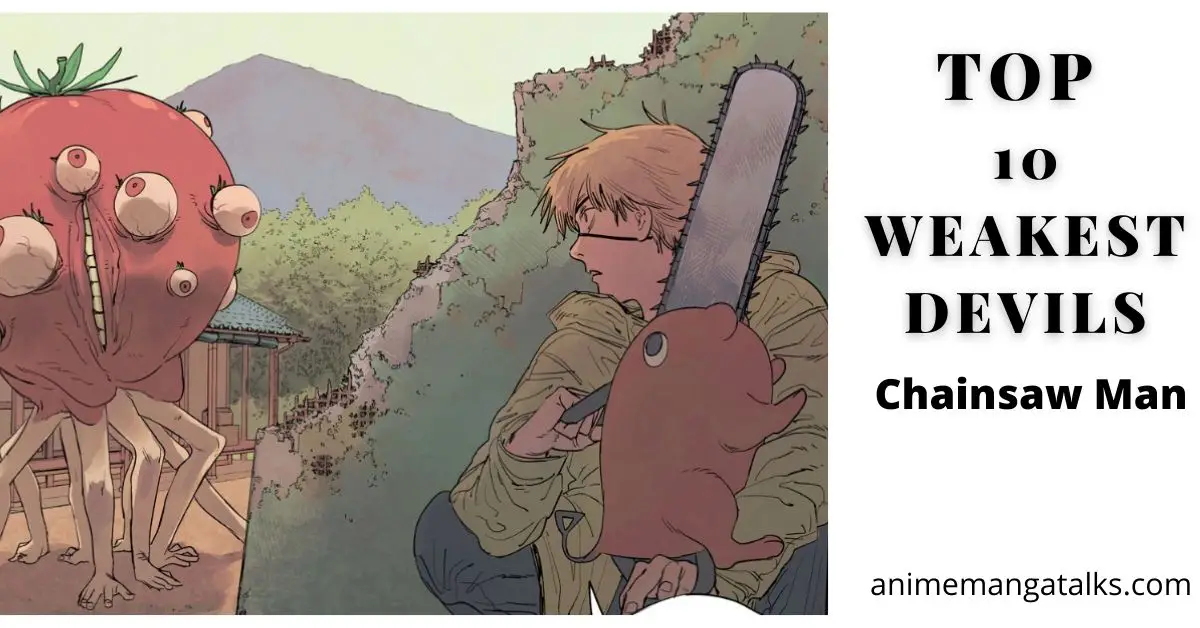 Chainsaw man is one of the hottest manga currently in Shonen Jump. Chainsaw Man series takes place in a world that is filled with devils. Devils are the embodiment of humanity's fear of certain things. Devils range from simple things like Tomato, Cucumber etc to universally feared Hell, Darkness etc.

Though most devils are insanely powerful, there are few which are feared by only few. Hence they are very weak compared to the top brass. Ranking them based on their strength is highly difficult since most powers aren't straight forward. But here we go!
The list is from strongest to weakest!!!!!!
---
10. Bat Devil
Current State: Devil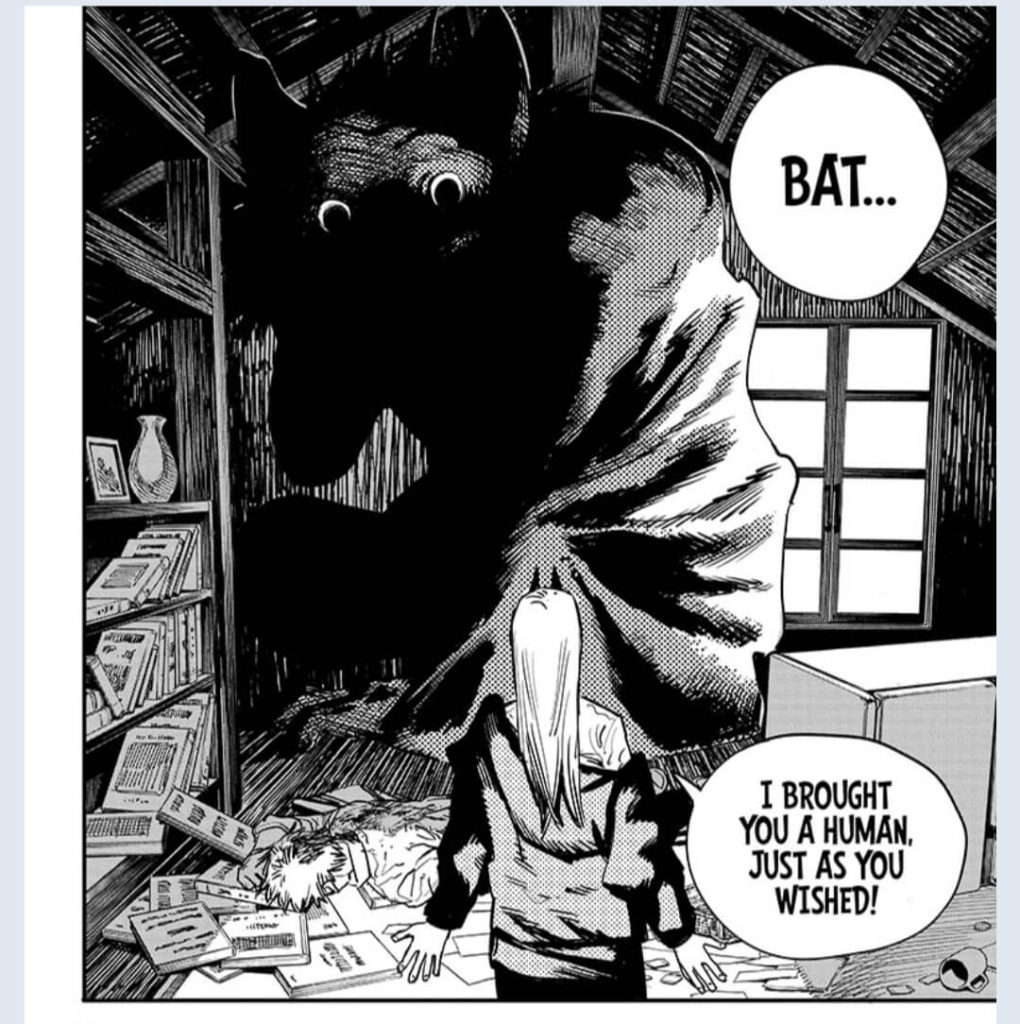 Bat Devil is probably unfortunate to be in this list as it is fairly strong. A whole arc is based on the Bat Devil but most of the other devils introduced later were stronger than Bat Devil hence it makes this list.
Bat Devil had enhanced strength to destroy a house roof. He has power to to blast air to demolish buildings. But he was killed fairly easily by Denji in his Chainsaw form.

---
9. Leech Devil
Current State: Devil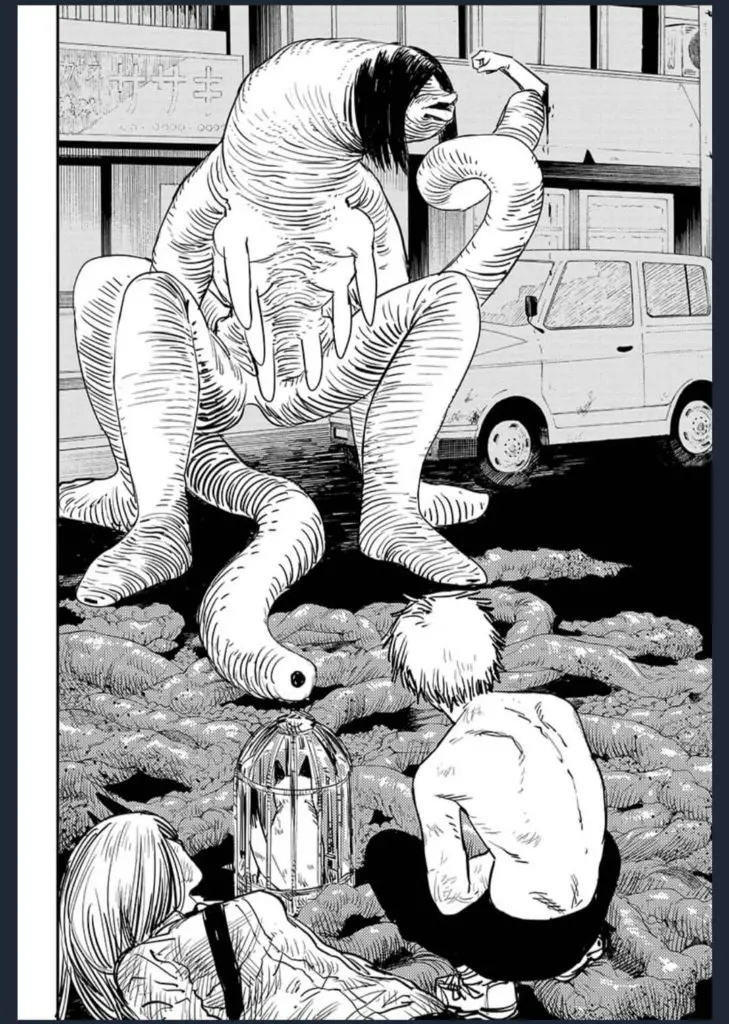 Leech Devil is the secondary antagonist in the Bat Devil arc. Aki kills the Leech Devil with no effort using Kon in one second. Also Denji who could only get a partial chainsaw in his head due to lack of blood could go toe to toe with her. Her tongue was able to pierce Denji's Torso.
---
8. Muscle Devil
Current State: Devil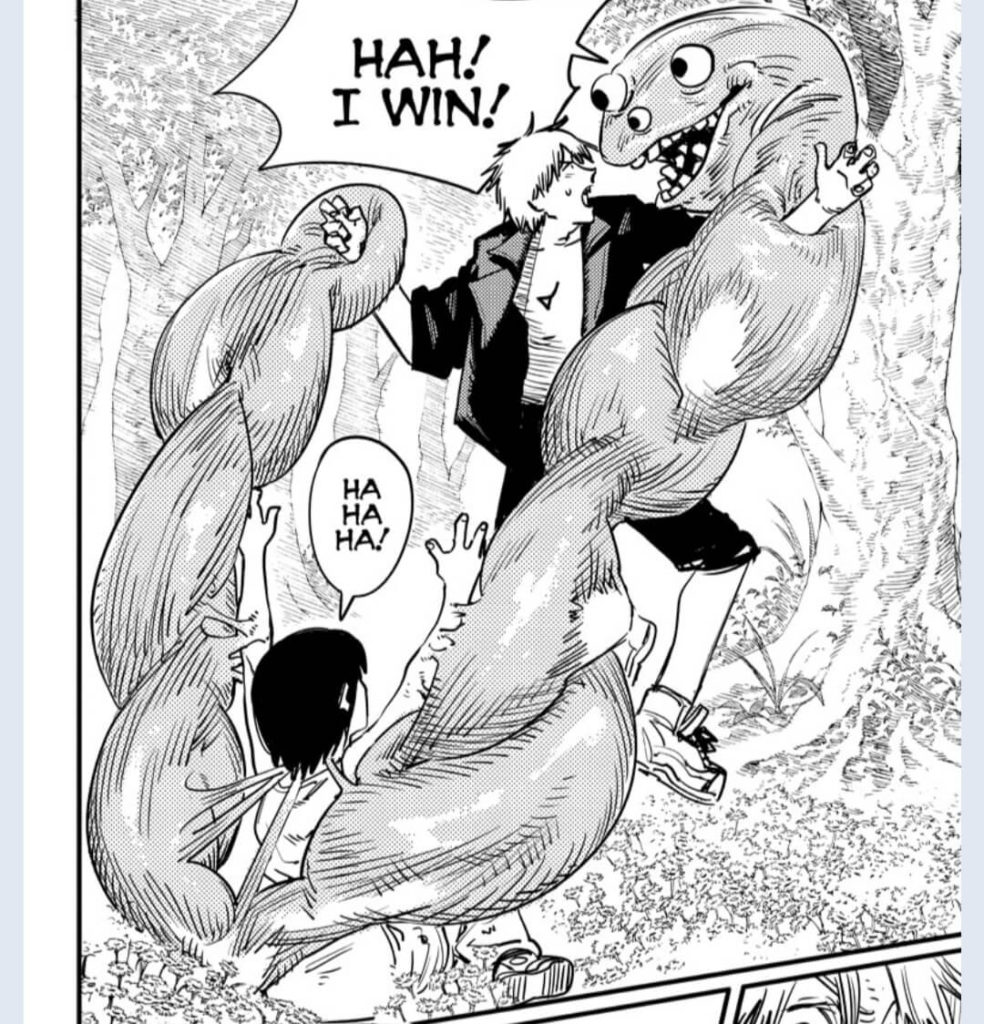 Muscle Devil can control any muscles that he touches but he is physically very weak. Though he can increase in size and strength, Denji manages to slaughter him with no effort and he wasn't even tired after the battle.
---
7. Fish Devil
Current State: Devil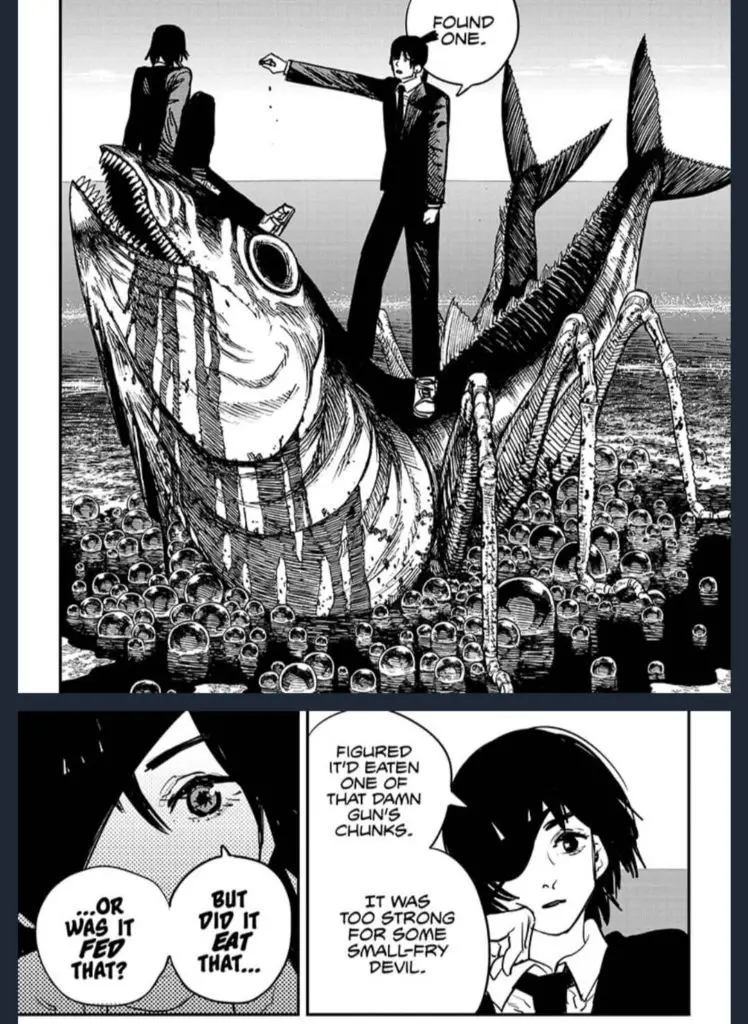 We know nothing about the strength of this Fish Devil. There are two reasons why this makes this list. Fishes aren't usually feared by people and hence its devil equivalent shouldn't be strong. Also Himeno stated that the devil is a small-fry devil. It looked like Himeno and Aki defeated the devil with no real effort.
---
6. Pig Devil
Current State: Devil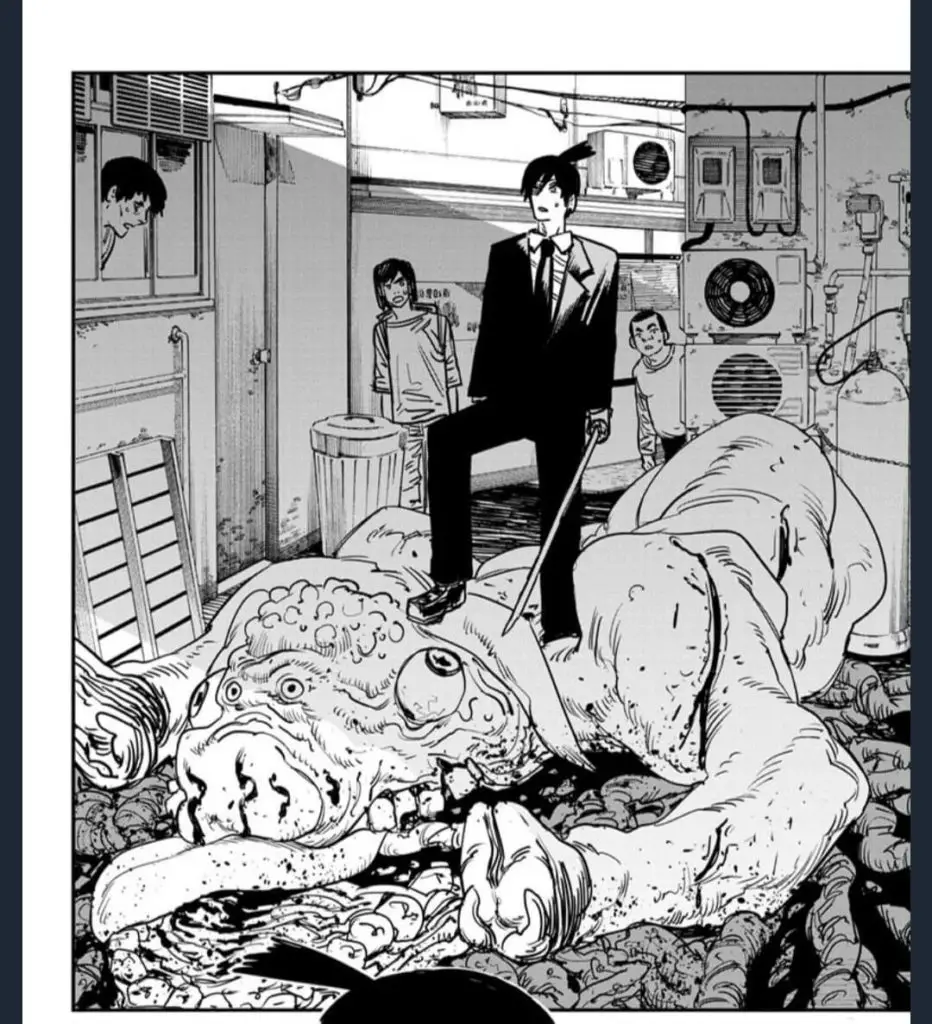 From its name itself, Pig devil doesn't sound dangerous or devilish. Given that there are some people that are afraid of pigs, this devil might be slightly powerful. But Aki manages to slay it with no effort. It is quite large in size. Nothing is currently known about the Pig Devil's personality but based on the above point it makes the list.
---
5. Unnamed Devil Fiend (Likely a Crab)
Current State: Fiend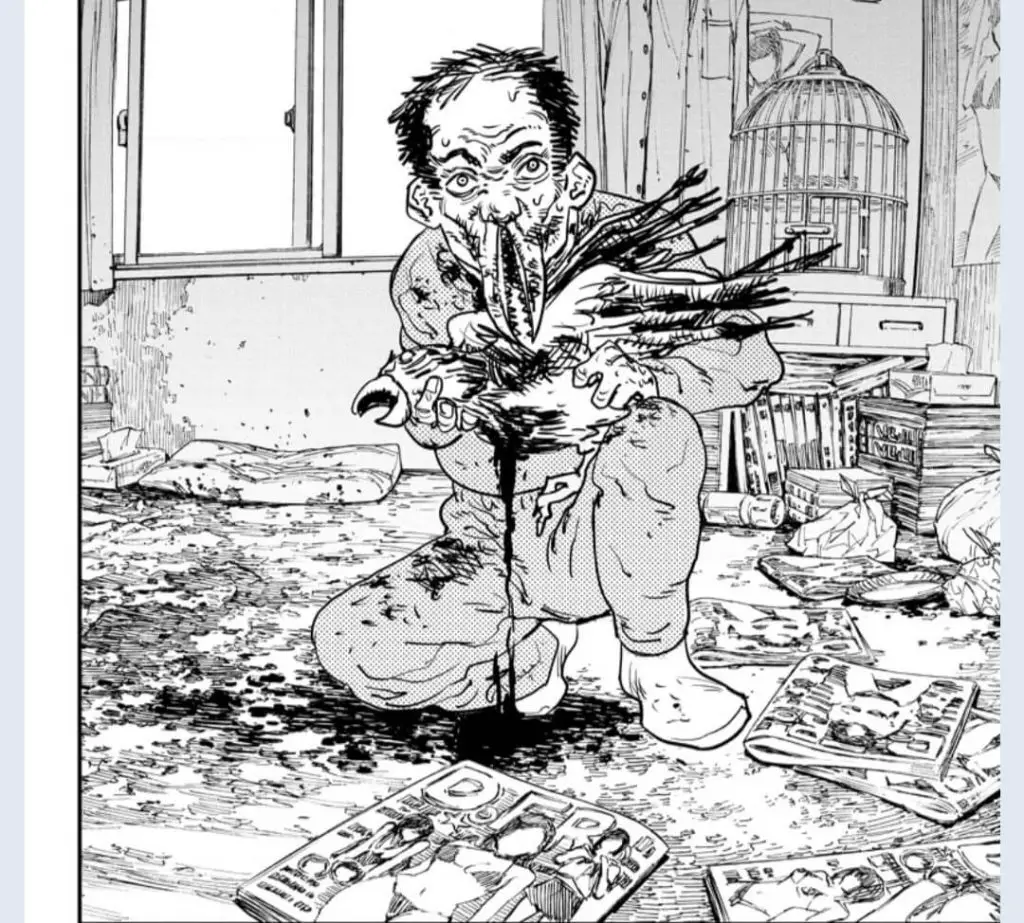 This is the first Fiend we find in the series. It's mouth looked like a face of a crab so we can presume it be a Crab devil or something similar. Denji kills this Fiend pretty easily even without using his Chainsaw and thus it is safe to say it is one of the weakest.
---
4. Sea Cucumber Devil
Current State: Devil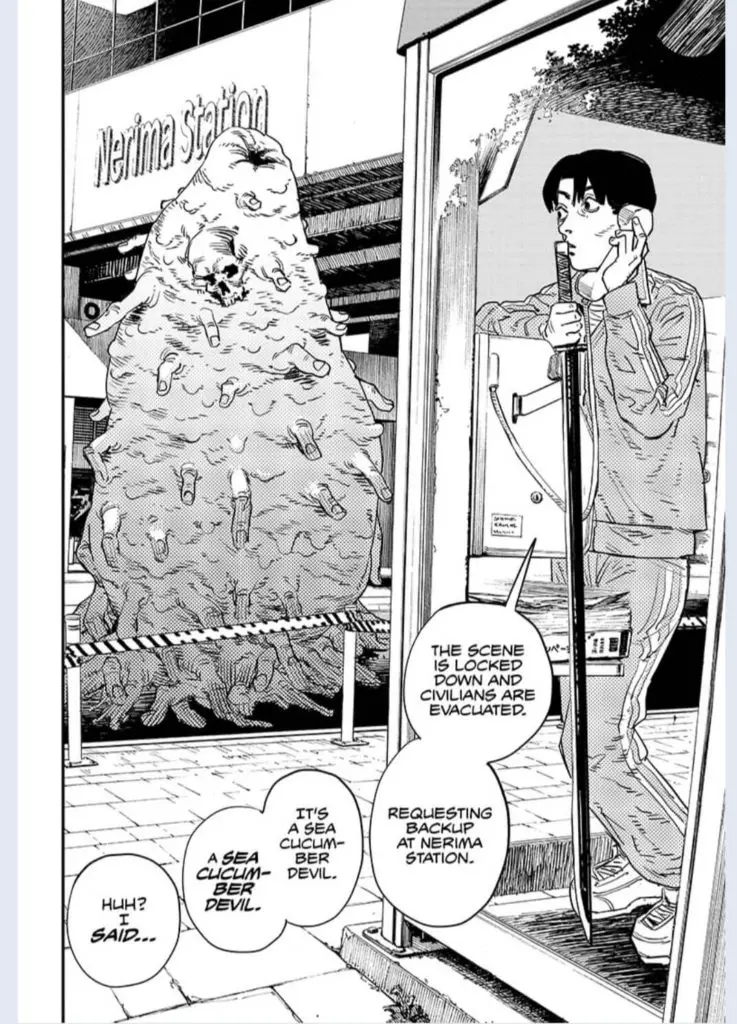 Sea Cucumber devil seemingly gave trouble to a devil hunter who requested backup while engaging it. But Power killed it by smashing it with hammer easily. This devil is strong for an average devil hunter but weak for stronger people.

Also Sea Cucumber isn't feared much by the world hence it finds a place in this list.
---
3. Tomato Devil
Current State: Devil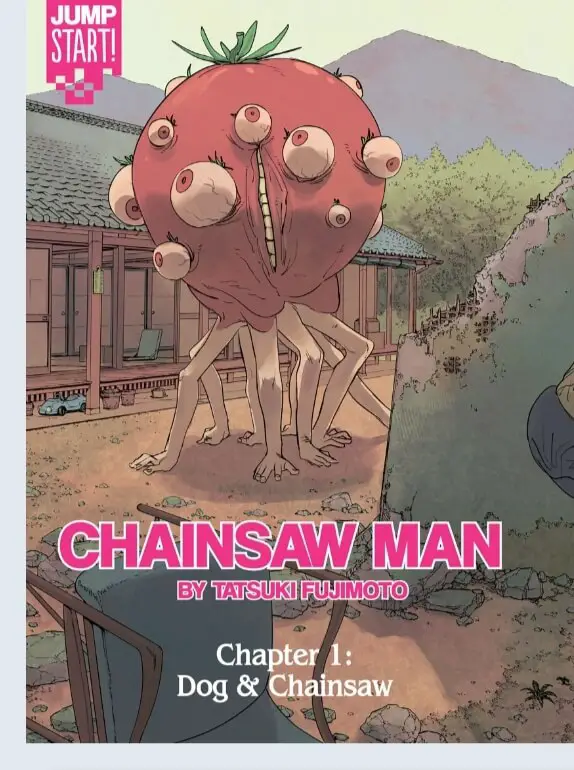 It is surprising that there is even a Tomato Devil considering Tomatoes aren't something to be afraid of. But this devil is considerably larger in size with several hands and several eyes. Also it can come back to life from its seeds.

Pre Chainsaw Man Denji manages to kill it with seemingly no injury to himself. This shows that Tomato devil is one of the weakest devil in existence that we know.
---
2. Unnamed Slime Devil
Current State: Devil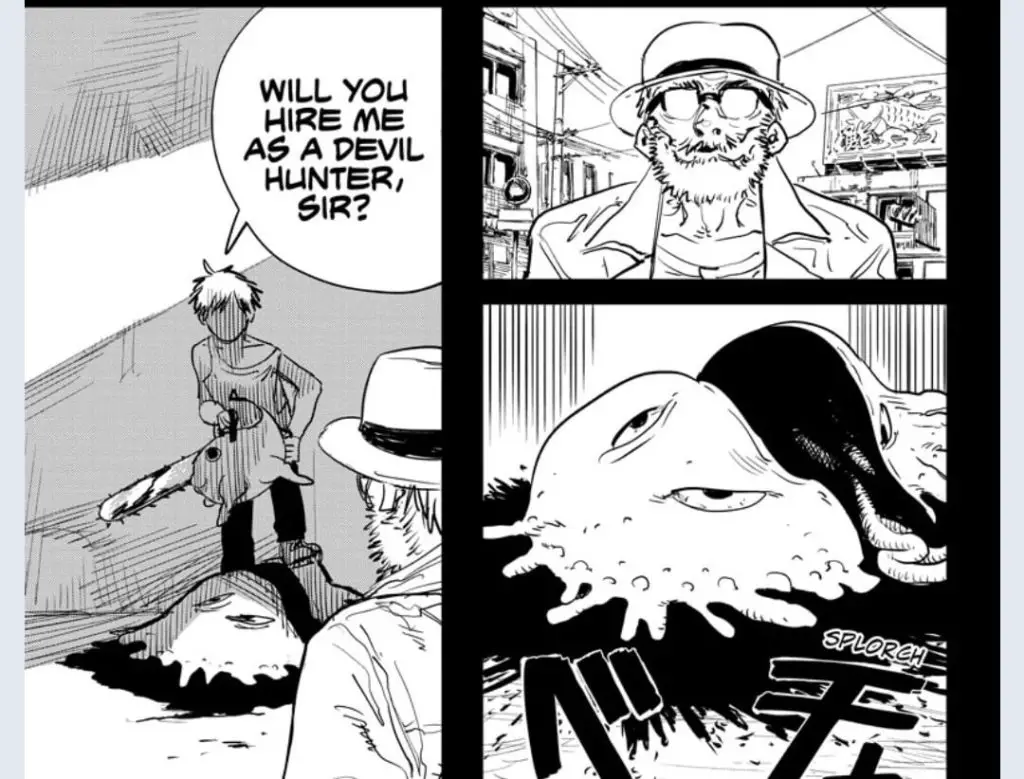 Any Devil that Denji managed to kill before he became a Devil Hybrid is probably a weak devil. Slime devil is one of the earliest devil that Denji kills to get hired as a devil hunter by the debt collector. Though nothing is known about its power or personality, we can be sure that it is very weak.

Denji manages to kill it when he was younger than current time with not much experience as a devil hunter. Also the size of the devil is very small and doesn't look physically strong.
---
1. Grape Devil
Current State: Devil

Grape Devil is killed by Violence Devil easily. It doesn't seem to be built strongly nor is huge in size. Also grape isn't something that people are afraid of greatly. From these limited info we can presume that Grape devil is the weakest in the list.
Final Thoughts

There are several more devils that might make it to the list in future. I am sure that there are tons of weaker devils out there. But as we haven't been introduced to any of them I will stick to this list as of now. Let me know your thoughts on the comments.
---