Naruto Best Arcs – All Naruto Arcs Ranked From Best To Worst

Being part of everyone's childhood, Naruto has many memorable arcs throughout its run. I have considered both parts for this list. I took the arcs list from the Naruto wiki and they split war arcs into several mini-arcs and I will follow that for this list. Only canon arcs present in manga are considered.
Naruto has several great arcs and it is a daunting task to rank them. But here it goes, all 18 arcs ranked from worst good to best.
---
18. Kaguya Ōtsutsuki Strikes Arc
Chapters – 678 to 699
Episodes – 451 to 479 in Shippuden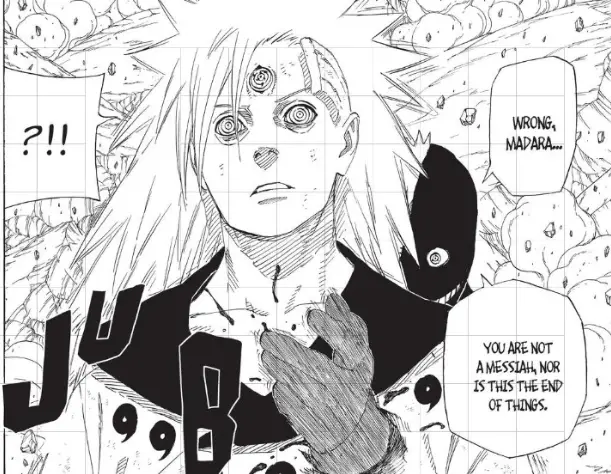 In this arc, Black Zetsu betrays Madara by stabbing in the chest and declares that he is the will of Kaguya Otsutsuki. This arc introduces the alien Princess Kaguya Otsutsuki and her subsequent attempt to take over the world. This is the climax of the series with Team 7 fighting Kaguya to bring peace to the world and then Sasuke and Naruto battle it out.
I don't like Zetsu's betrayal of Madara and subsequent Kaguya's revival. Kaguya as a concept isn't a bad idea but she is introduced out of nowhere with no foreshadowing. Also, Zetsu being the mastermind behind the Shinobi world doesn't make any sense whatsoever. Having said that Kaguya's powers are genuinely interesting and the fight with her is pretty decent. Also, Sasuke vs Naruto fight is really great visually but it lacked the emotional tension as their first fight.
Notable Moments:
---
17. Tenchi Bridge Reconnaissance Mission Arc
Chapters – 282 to 310
Episodes – 33 to 53 in Shippuden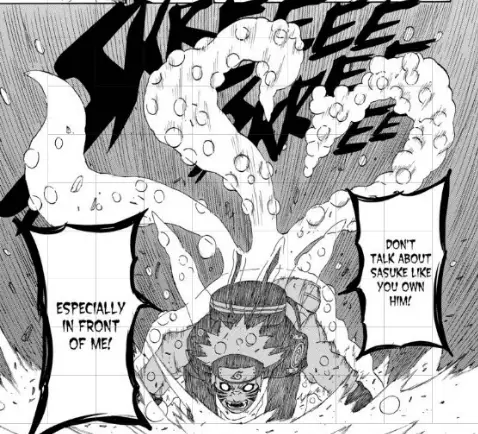 In this arc, Yamato takes the role of captain of Team 7 and Sai takes the place of Sasuke and they go on a mission to meet Sasori's spy who is later revealed to be Kabuto. They encounter Orochimaru and Kabuto, and later Naruto fights Orochimaru in his four-tailed Kyuubi form. Meanwhile, Sai has his own plan by approaching Danzo and goes to their hideout. In that hideout, Naruto meets Sasuke for the first time since his departure.
One thing I never get is why does no one object to Naruto's and Sakura's motive to get Sasuke back. Sasuke, at this point, is a fugitive working under Orochimaru willingly.
The above point isn't the reason I ranked this low. There are other things such as Danzo's foundation which is introduced in this arc but is practically useless in future arcs. Also, the fight between Orochimaru and Naruto isn't the best fight in the series and also doesn't have any plot relevance.
Overall, this arc doesn't move the story forward and that is the biggest issue. Sasuke isn't going to come back to the village and we know that. So 40 chapters for getting to that point is a bit too much.
Notable Moments:
Sai's flashback
Naruto meets Sasuke
---
16. Fourth Shinobi World War: Countdown Arc
Chapters – 484 to 515
Episodes – 215 to 222, 242 to 256 in Shippuden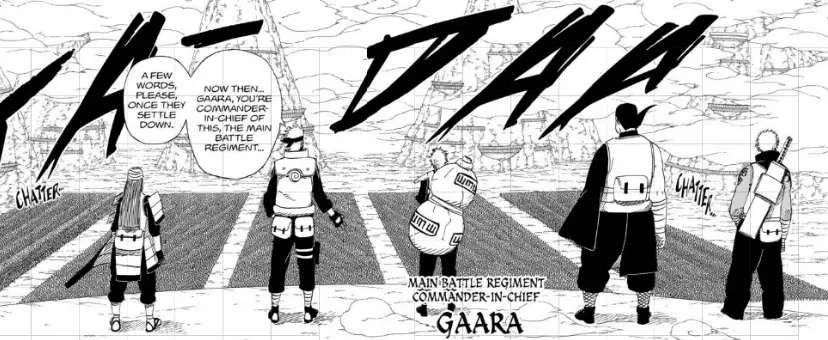 This arc showcases the preparation for the Fourth Shinobi World War between the five nations and Tobi, who now aligns with Kabuto. Naruto trains to use Kurama's chakra on an island in Kumogakare while Kisame invades that island via the Kamehada sword. Meanwhile, Tobi fights Konan to retrieve Pain's Rinnegan. Kabuto and reanimated Deidara capture Yamato despite confrontation with Ohnoki and others.
This part of the war arc is basically a transition arc. The best part of this arc is the fight between Konan and Obito which is one of the best fights in the series. Unfortunately, it is mostly overshadowed by other fights involving the main characters but this fight is visually stunning.
Notable Moments:
Guy Sensei opens 7th Gate against Kisame and defeats him.
Konan vs Tobi
---
15. Birth of the Ten-Tails' Jinchūriki Arc
Chapters – 640 to 677
Episodes – 378 to 388, 391 to 393, 414 to 421, 424 to 431 in Shippuden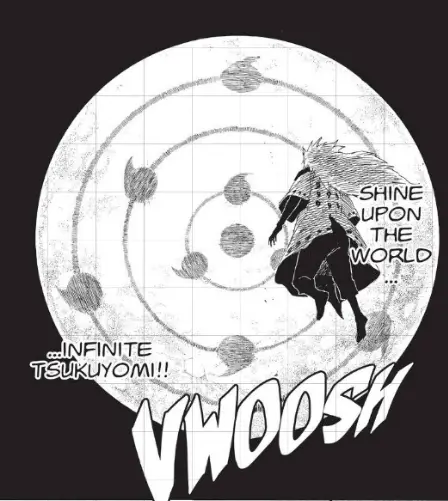 This arc shows the birth of Obito as Ten-Tails Jinchuriki and his eventual redemption. Obito even decides to revive those killed but gets betrayed by Zetsu and gets Madara revived. Then Madara becomes the Ten-Tails Jinchiriki himself and the protagonists face an impossible task.
This arc was in contention to be the worst arc in the series but I ranked it high due to Might Guy's fight with Madara. Might Guy's fight against a Jinchuriki Madara is an example of the "underdog" theme that is stressed in the early parts of the series. Everything about this fight is amazing from theory, visuals, importance, etc. On one side, there is Might Guy, who is a son of an eternal Genin with no ninja skills and on the other side, there is Madara who is one of the strongest characters ever with Ten Tails inside him.
There are some other moments that are probably the worst moments in the series. Naruto and Sasuke being reincarnations of Ashura and Indra respectively is one of such moments. Revival of Might Guy is another one. Overall this part of the war arc is very chaotic and the fights are enjoyable but it is definitely not as engaging as other arcs in the series.
Notable Moments:
---
14. Fourth Shinobi World War: Confrontation Arc
Chapters – 516 to 559
Episodes – 261 to 270, 272 to 289, 296 to 310, 312 to 321 in Shippuden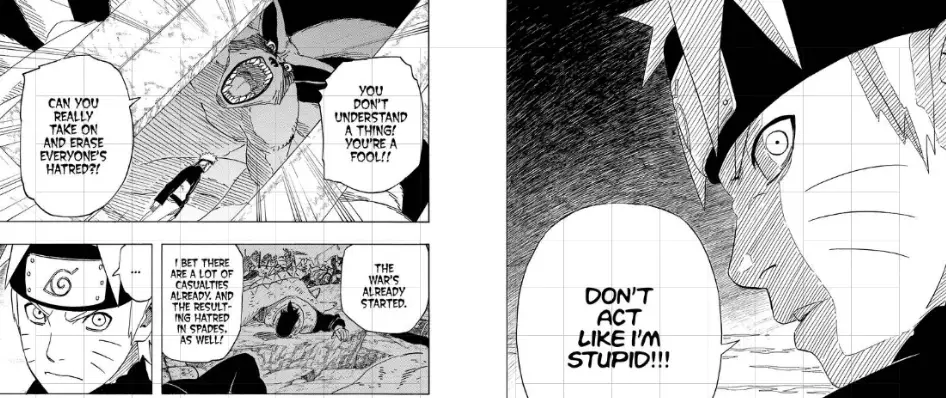 This arc focuses on the start of the Fourth Shinobi World war where the protagonists side fights various reincarnated people. The legendary Seven Shinobi swordsman meets Kakashi's squad, reanimated Kages meet Fourth division, Kinkaku, and Ginkaku brothers meet Darui, Asuma meets Team 10. Meanwhile, Naruto and Killer Bee escape the island and tries to join the battle and encounter Nagato and Itachi. And finally reanimated Madara makes an appearance to everyone's surprise.
Notable Moments:
Naruto vs Third Raikage
Naruto learns to use Kurama's chakra
---
13. Akatsuki Suppression Mission Arc
Chapters – 311 to 342
Episodes – 72 to 88 in Shippuden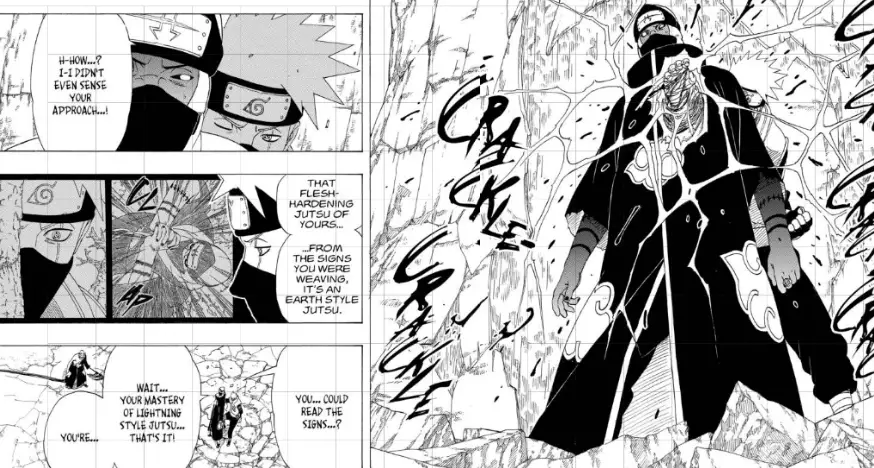 This arc shows Konoha's fight against Kakuzu and Hidan, with both seemingly possess immortal bodies. Initially, Asuma's team which includes Shikamaru fights them and ultimately loses resulting in Asuma's death. Meanwhile, Naruto practices gaining a new Jutsu. After that, Kakashi leads Team 10 consisting of Shikamaru, Ino, Choji fight them again. Naruto joins the battle later and defeats the immortal duo due to teamwork and strategy.
This arc is pretty solid but has few flaws. Asuma's death isn't that effective even though Anime has a filler arc to get to know Asuma better. Also, Kakuzu and Hidan as villains are quite decent but when compared to Pain, Itachi, Orochimaru, or even Deidara and Sasori, they pale in comparison.
Shikamaru deserved an arc of his own and he carries this arc as the pseudo protagonist and is amazing. Overall I enjoyed this arc but the emotional impact is lacking compared to other arcs.
Notable Moments:
Asuma's death.
Kakashi vs Kakuzu
Shikamaru vs Hidan
---
12. Itachi Pursuit Mission Arc
Chapters – 343 to 367
Episodes – 113 to 118, 121 to 126 in Shippuden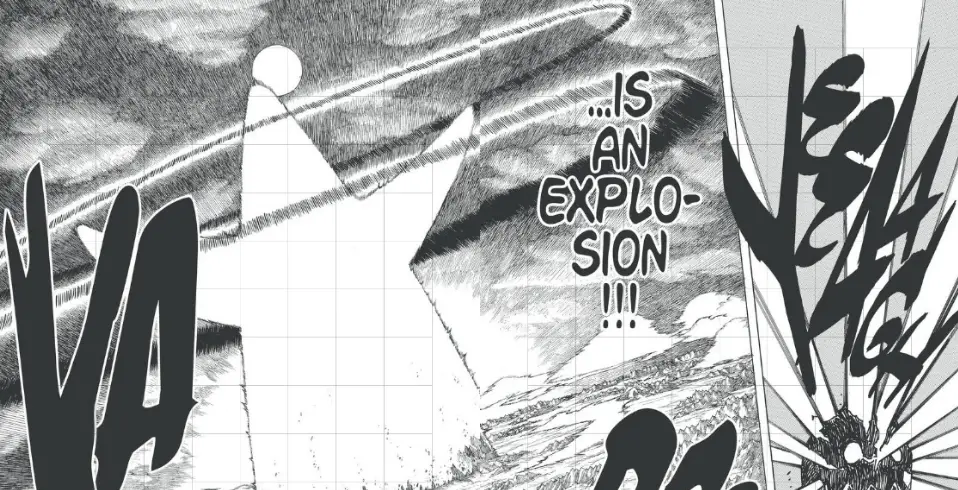 This is a really short arc but has several game-changing plot points. Sasuke defeats Orochimaru and forms Hebi with Jugo, Karin, Suigetsu, and goes to track Itachi. Meanwhile, Pain starts to make a move. The reveals of Tobi being Madara, Sasuke's fight with Orochimaru, and Pain never losing a battle are the important moments. Overall there isn't really anything bad to say about this arc.
Notable Moments:
Sasuke kills Orochimaru
Deidara's C-0
Tobi revealed as Madara
---
11. Five Kage Summit Arc
Chapters – 454 to 483
Episodes – 197 to 214 in Shippuden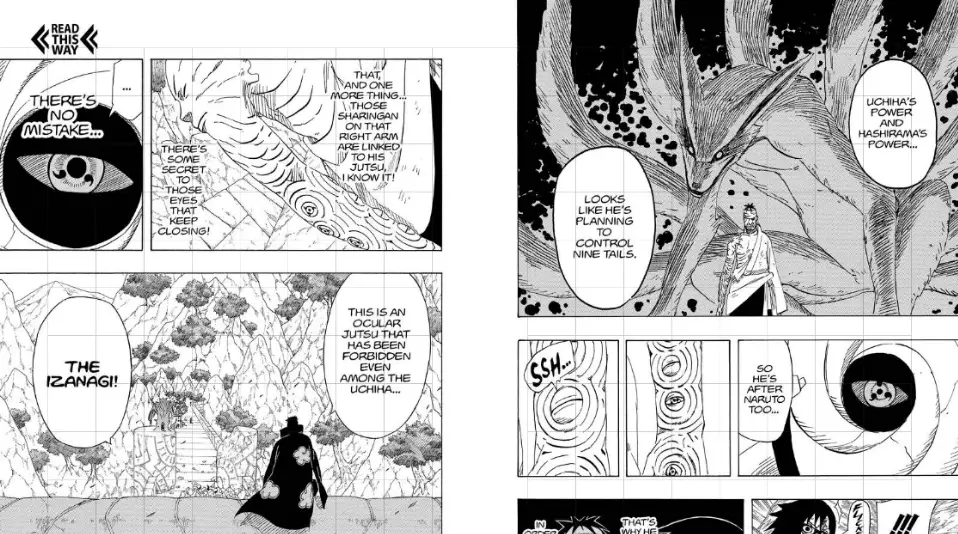 This arc shows the Five Kage Summit where all the Five Kages meet. Danzo the Hokage, Gaara the Kazekage, Mei Terumi the Mizukage, Ai the Raikage and Ohnoki the Tsuchikage are the Kages of the five nations. Sasuke along with Taka members intercept the summit and a fight ensues.
Tobi, posing as Madara also intercepts the summit and declares war. After this, Kisame meets Raikage and Killer Bee and gets defeated. Sasuke meets Danzo and battles it out defeating him. Finally, Naruto, Sakura, and Kakashi meet Sasuke who at this moment is a fully changed man.
Sasuke has become a pure antagonist at this moment. You don't know what to expect from him. He manages to crash the summit and battle the five Kage. He then fights Danzo and defeats him. He then even tries to kill Sakura. At this moment Sasuke has completely lost it and this turnaround is amazing for the story. Also, the declaration of the war changes the story completely.
Notable Moments:
Sasuke's entrance to the summit
Sasuke vs Danzo
---
10. Prologue — Land of Waves Arc
Chapters – 1 to 33
Episodes – 1 to 19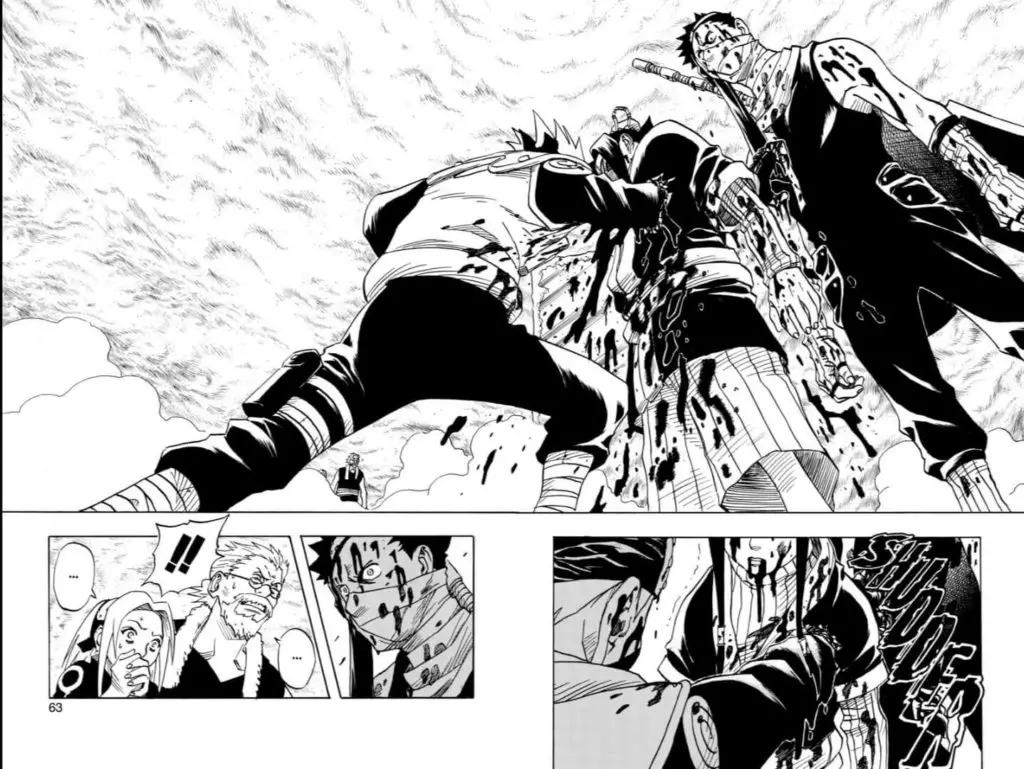 Kakashi conducts a Bell test for Team 7 to gauge them as Shinobi. Later they go for their first mission as an escort for Tazuna, an C class mission that turns out to be an S class mission. The team fights Zabuza and defeats him only to be deceived by Haku who saves Zabuza. Later they meet Zabuza and Haku again, and they fight resulting in the death of Zabuza and Haku.
The very first arc sets the dark tone for the rest of the story. This arc showed that the Ninja world isn't all black and white and the Ninja system is a cruel one. Zabuza and Haku make great antagonists and both of them aren't even shown to be purely evil just for the sake of evil. Also, this arc shows that the deaths are real in this show and there are actual consequences for your actions.
Notable Moments:
Zabuza and Haku's death.
Naruto's Nine-Tails form
---
RELATED:
Which Akatsuki Character Are You – Quiz
9. Kazekage Rescue Mission Arc
Chapters – 245 to 281
Episodes – 1 to 32 in Shippuden

This is the first arc after the time skip and the first arc in Naruto Shippuden. Akatsuki members Deidara and Sasori invades Sunagakure and captures Gaara who is now the Kazekage. Team 7 without Sasuke goes to aid in the rescue of Gaara and Lady Chiyo joins them. Naruto and Kakashi chase Deidara and fight him while Sakura and Chiyo defeat Sasori. Lady Chiyo finally sacrifices herself to revive Gaara.
The arc is an amazing first arc post Timeskip. Deidara and Sasori are amazing antagonists with unique designs, powers, and amazing characterization. The fights are astonishing in this arc with Gaara vs Deidara, Kakashi vs Deidara, Chiyo-Sakura vs Sasori. Gaara's character development from a psychopath to a Kage is brilliantly written. Guy's Team fight with themselves is probably the least interesting aspect of this arc.

Notable Moments:
Kakashi's Kamui vs Deidara.
Chiyo vs Sasori
---
8. Search for Tsunade Arc
Chapters – 139 to 171
Episodes – 81 to 100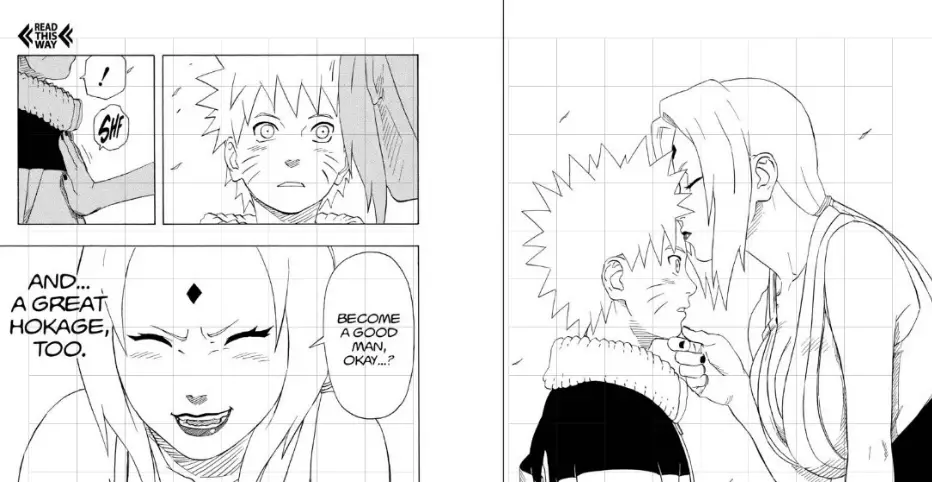 In this arc, Itachi and Kisame infiltrate Konoha in search of Naruto. Meanwhile, Jiraiya gets Naruto and goes on a journey to search for Tsunade to get her to become Hokage. On their journey, Itachi and Kisame meet Naruto alone while Sasuke joins the commotion. Itachi defeats Sasuke and puts him in Tsukuyomi. Jiraiya interrupts and a fight commences resulting in Itachi and Kisame going away. Orochimaru meets Tsunade and asks her to heal him in exchange for reviving her beloved ones. Later a fight begins between the three Sannins, while Naruto fights Kabuto.
We get introduced to one of the most hyped-up characters In the series, Itachi and he didn't disappoint. Itachi has a presence that very few in the series can replicate. The second part of the arc which revolves around Tsunade is also interesting. Tsunade is an underrated character in the series, she has this very realistic view of the world contrasting to Naruto and his ambitious optimism when she is introduced.
Notable Moments:
Itachi's Tsukuyomi vs Kakashi, vs Sasuke
Itachi vs Jiraiya
Tsunade, Jiraiya, Orochimaru meet.
---
7. Fourth Shinobi World War: Climax Arc
Chapters – 560 to 639
Episodes – 322 to 348, 362 to 375 in Shippuden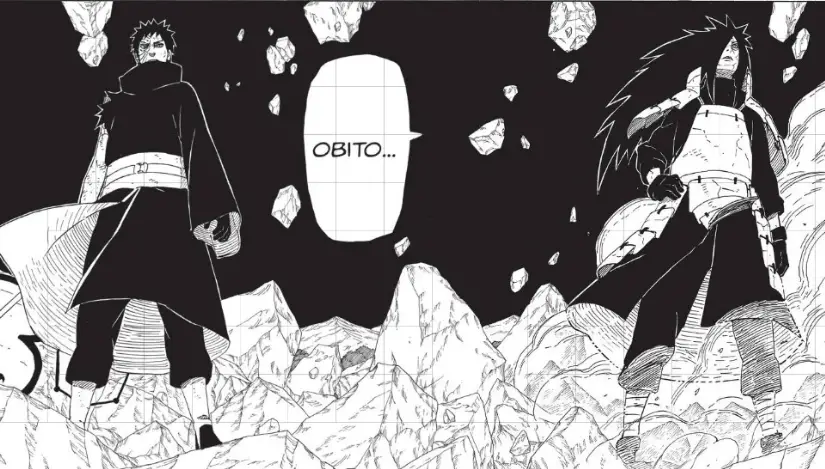 This arc is the critical point in the war where Madara takes on the entire fourth division and then all the five Kage. At the same time Kakashi, Naruto, and Guy fight Tobi. Sasuke teams up with Itachi to fight Kabuto to stop the reanimation Jutsu. Then Sasuke with revived Orochimaru meets the previous Hokage to ask for answers and then they join the battle. The arc ends with the battle between Obito and Kakashi.
The war arc as a whole is a mess with a lot of problematic choices. But this segment of the war is simply brilliant. When the war arc is viewed as a single arc, this part doesn't get enough appreciation as it should. Madara's introduction, his fight with the whole fourth division and the five Kage, the reveal of Obito, Kakashi-Obito fight, Sasuke – Itachi reunion are some of the events that happen in this arc.
There are some moments I didn't like, like the undoing of the reaper death seal and the subsequent revival of all previous Hokages to fight the war. But Overall I feel this part of the arc is very underrated even among the fans.

Notable Moments:
Obito reveal.
Kakshi vs Obito
Madara vs Fourth Division
---
6. Konoha Crush Arc
Chapters – 116 to 138
Episodes – 68 to 80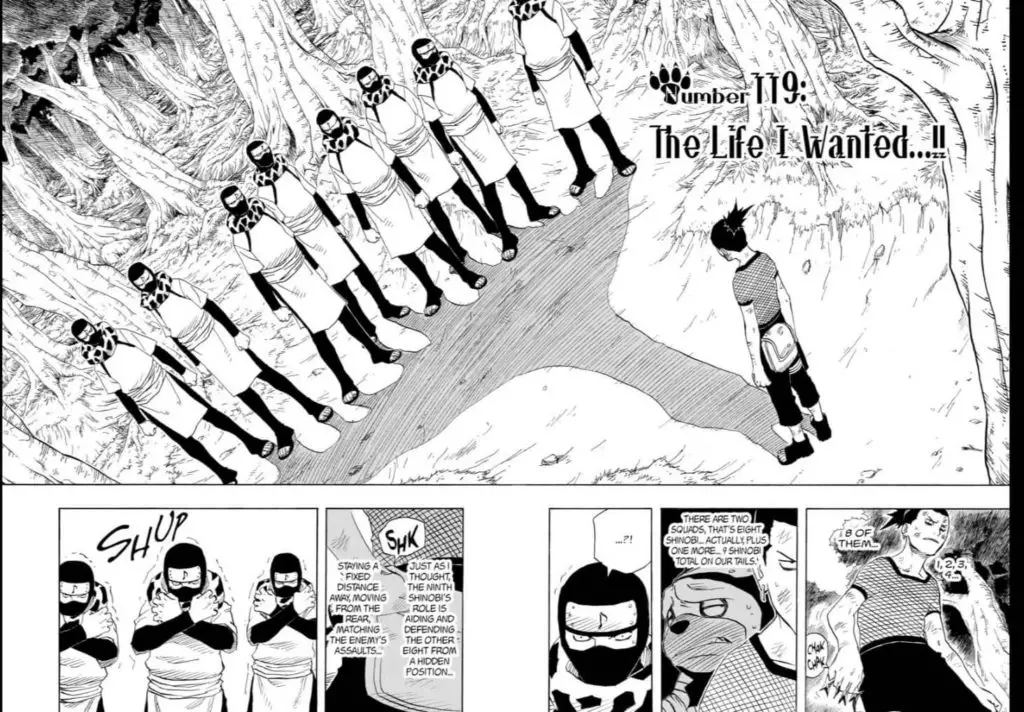 This is a relatively short arc with just 12 episodes and happens after the Chunin exams when Sunagakure starts attacking the leaf village. Orochimaru is revealed to be deceiving as the Kazekage and fights the third Hokage. Gaara fights Sasuke and then Naruto in his Jinchiriki form.
Orochimaru is one the best villains in the arc and he has this evil supernatural presence whenever he appears on the page. His revival of the First Hokage and the Second Hokage at that time is surreal even for the Ninja world. Overall this is a very solid short arc with a lot of story progress.
Notable Moments:
Naruto vs Gaara
Reaper Death Seal
First and Second Hokage reanimated.
---
5. Fated Battle Between Brothers Arc
Chapters – 384 to 412
Episodes – 134 to 143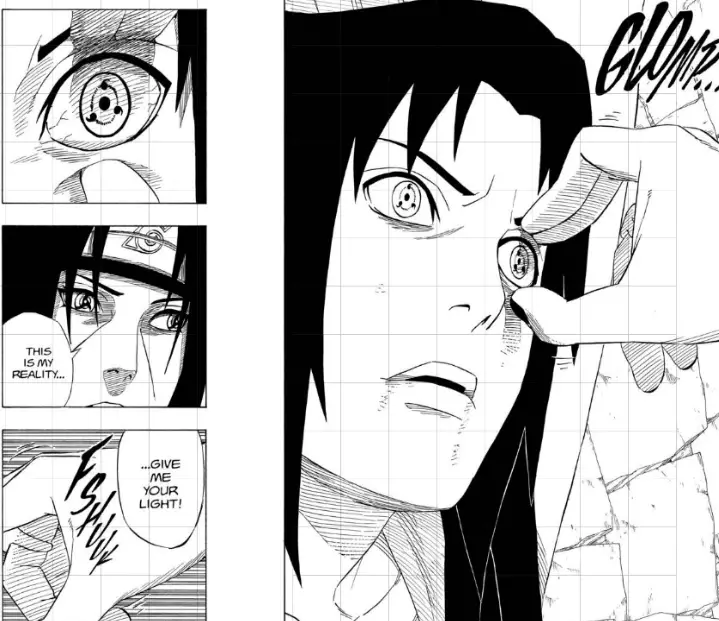 This arc shows the long-awaited battle between Sasuke and Itachi. Itachi dies and Sasuke emerges as the victor. Later Tobi posing as Madara explains the sacrifice of Itachi to Sasuke. Thus Sasuke proclaims his current goal is to completely destroy Konoha and joins Akatsuki. Then Sasuke renames Hebi as Taka and goes to capture Killer Bee.
This is a very short arc with two of the most important moments happen. First the defeat of Itachi and then Sasuke's realization. Everything that Sasuke believed to that point turned out to be a lie and this is one of the most important moments in the series. Sasuke deciding to go against the Leaf village is something I didn't expect to happen.
Notable Moments:
Itachi vs Sasuke
Truth of Itachi
---
4. Tale of Jiraiya the Gallant Arc
Chapters – 368 to 383
Episodes – 127 to 133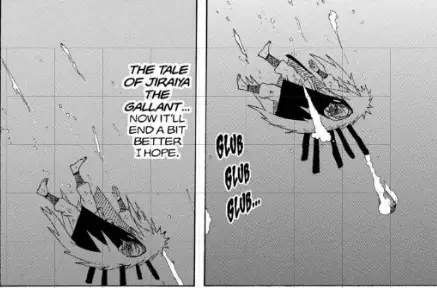 This is the shortest arc in the list with just 7 anime episodes and 16 manga chapters. This arc shows the Jiraiya's tales from his childhood to younger days and the time when he meets Nagato, Yahiko, and Konan and trains them with belief that Nagato is the chosen kid that Great Toad Sage prophecizes. Later in the current time, Jiraiya battles Pain and recognizes Pain as his former disciple. Jiraiya dies but finds the secret of Pain's identity and encrypts the info at the back of Fukasaku.
This is another very short arc that is just perfect. Jiraiya's fight against Pain is one of the best fights in the series. Pain is often considered the best villain in the series and it is for a good reason. Jiraiya's death is probably the saddest moment in the series.
Notable Moments:
Jiraiya vs Pain
Jiraiya's death
---
3. Sasuke Recovery Mission Arc
Chapters – 172 to 238
Episodes – 107 to 135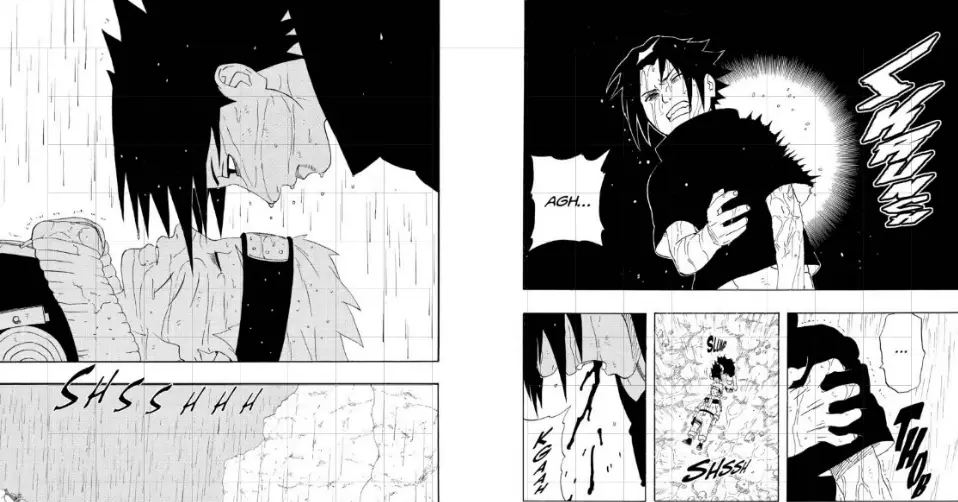 After defeat to Itachi, Sasuke fights Naruto and realizes that he is weak. Hence he accepts the invitation to join Orochimaru and leaves with Sound Four. Shikamaru, Naruto, Choji, Neji, and Kiba go to retrieve Sasuke with Lee, Gaara, Kankuro, and Temari joining later. Each of them gets an individual fight with Naruto facing Sasuke in the end. Sasuke defeats Naruto and leaves the village.
Everyone on the protagonists' side is getting a one vs one fight. So the normal assumption is that Naruto will finally face Sasuke and bring him back. Going into the arc, you don't expect Sasuke to join one of the evilest criminals we have seen yet. This arc subverted everything and the protagonists actually don't achieve their goal in the end irrespective of their sacrifices.
The whole Itachi-Sasuke backstory is one of the scariest parts of the series. Itachi is cold, heartless and he even killed his best friend to get more power. These things added more emotional stake in the battle between Naruto and Sasuke. The final Naruto vs Sasuke fight may have been a more grandeur battle but it doesn't match up to this battle. This is a universally acclaimed arc.
Notable Moments:
Naruto vs Sasuke
Shikamaru vs Tayuya
Drunken Lee vs Kimimaro
---
2. Chūnin Exams Arc
Chapters – 34 to 115
Episodes – 20 to 67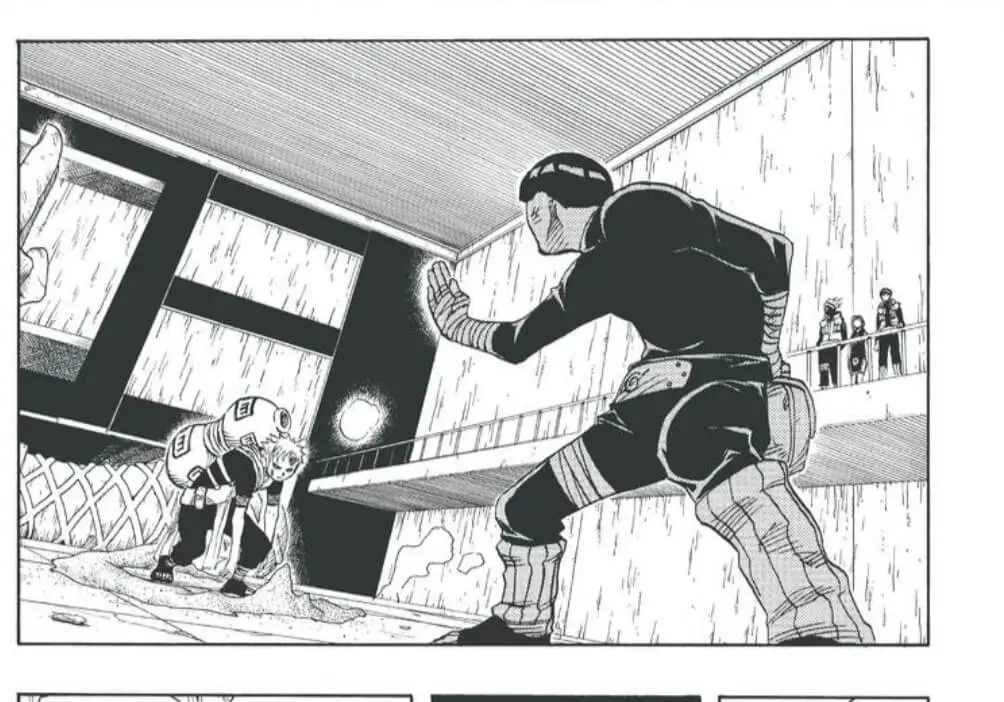 This arc shows the Chunin Exams through which Genins from various villages participate to graduate as the Chunin. The tournament starts with a written test, followed by the Forest of Death and then one vs one knockout fights. Orochimaru gets introduced in the Forest of death and places a curse mark on Sasuke. Naruto fights Kiba and then in the next round fights Neji. Lee fights Gaara in the first round but loses, while Sasuke fights Gaara in the second round but the match is cut short by the ambush by the Sunagakure.
Tournament arcs are a weak part of most shonen series. Most of the time the stakes aren't high and hence the plot might be slow and not interesting. Naruto does two things that break the above problem. Other villages, which are enemies will participate in the Chunin exams and Orochimaru gets introduced. These bring an element of tension in the story and we don't know what to expect going forward.
Gaara vs Lee is one the most iconic anime fights of all time with the theme of talent vs hard work. What makes this fight amazing is that in the end hard work ultimately fails. Overall, Chunin exams is my favorite tournament arc in all of the anime with only Yu Yu Hakusho's Dark tournament arc coming close.
Notable Moments:
Lee vs Gaara
Orochimaru vs Naruto and Sasuke
Shikamaru vs Temari
Sasuke vs Gaara
---
1. Pain's Assault Arc
Chapters – 413 to 453
Episodes – 152 to 169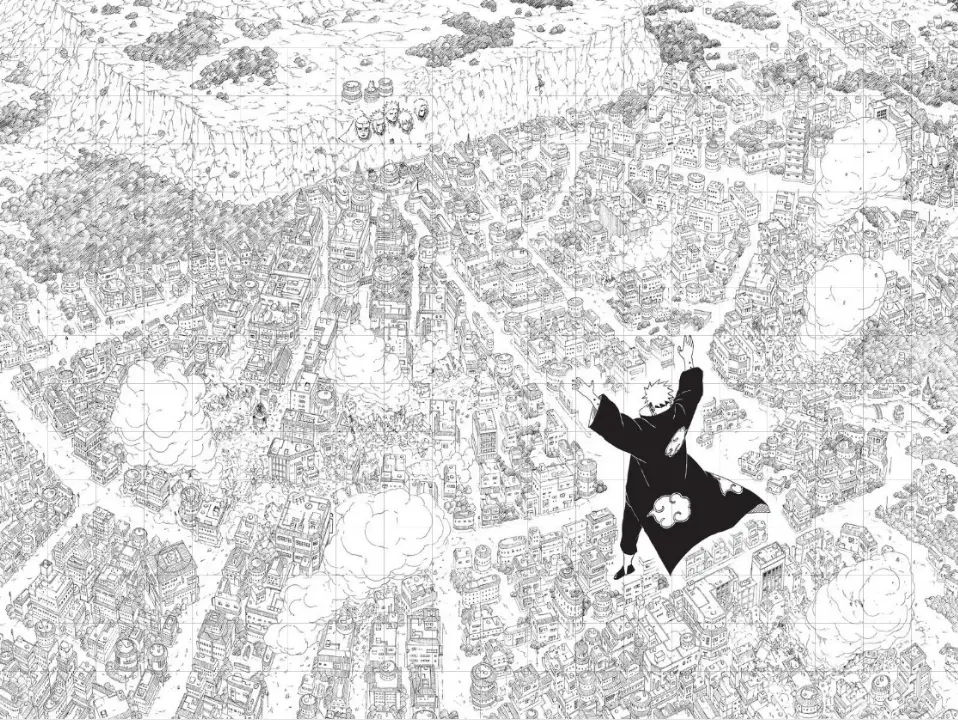 This arc shows the Pain invasion of Konoha to capture Nine tails residing in Naruto. Pain invades the village and kills most of the people while Naruto is training in Mount Myoboku. Later Naruto battles Pain and transforms into his Nine-Tails form in desperation. Naruto beats all pain and meets Nagato in person and brings a resolution to the Jiraiya's prophecy.
Prophecies aren't my favorite troupes in storytelling. But this series adds an interesting twist to it, by having two different prophecized persons thus retaining a mystery to it.
As I have already said, Pain is the best villain in the series and everything about Pain is breathtaking: his design, his motives, his ideologies, his characterization, etc. Naruto at this point in the story is very naive and short-sighted. You cannot be a part of the nation's military and preach about world peace to others. Pain questions this hypocrisy, and his speech about the cycle of hatred is quite iconic.

The fight between Naruto and Pain is filled with many iconic panels. The battle between them isn't just about physical strength but also an ideological one. Naruto defeats Nagato ideologically even though Pain may have been the stronger person individually. The ending is slightly disappointing with everyone coming back to life. I don't mind Nagato accepting defeat but not everyone should have been revived. There should have been consequences for Pain's invasion. But this is a minor complaint, but overall this is one of the greatest arcs in anime itself.
Notable Moments:
Kakashi's death
Pain's Almighty Push
Naruto vs Pain
Pain's speech about cycle of hatred.
Naruto meets Nagato
Nagato backstory
---
RECOMMENDED POST:
Naruto: Top 15 Strongest Characters In The Series