Which Nen type are you? Hunter X Hunter Quiz based on Hisoka Test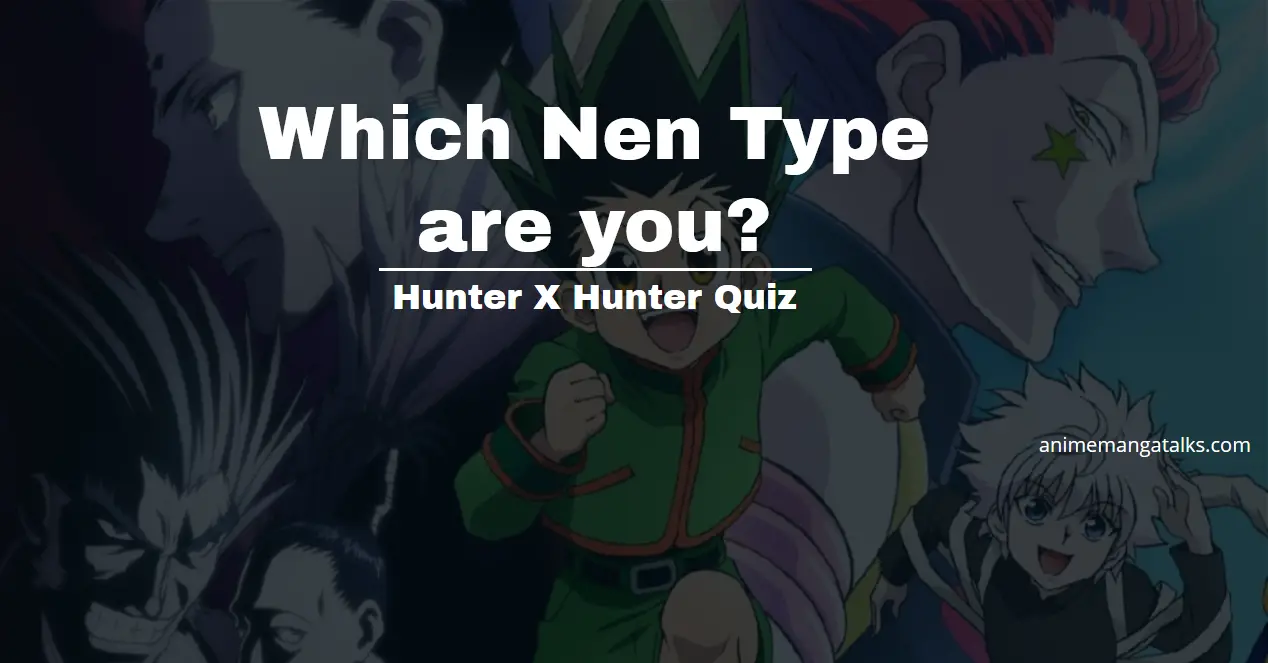 Nen is a technique that allows a living being to use and manipulate their own life energy. There are six types of Nen abilities in Hunter X Hunter world and each type has its own set of unique features.

We can find the Nen type of a person based on Water Divination technique which we cannot do. Another method is via Hisoka's personality test which he explained to Gon. This Quiz is based on Hisoka's criteria he told Gon.
ネン
NEN TYPES
ENHANCERS
EMITTERS
TRANSMUTERS
MANIPULATORS
SPECIALISTS
CONJURERS

Start Quiz