25 Naruto Best Moments of All Time (Part 1)


Being part of everyone's childhood, Naruto has many memorable moments throughout its run. With over 200 odd episodes in part 1, Naruto has uncountable number of epic moments. I tried to break down those to 25 best moments in Naruto considering part 1 only (Check here for top 50 Naruto Shippuden best moments). I haven't included fillers, I doubt they would have any entry here either way.

Definition of term "Best" is highly subjective. But I followed a simple rule that the said moment should have had the highest emotional impact for me personally. It can be happiness, sadness, comedy etc but should have been me a memorable experience.

Unsurprisingly you will end up disagreeing with most of my options in the rankings. I shortlisted around 70 odd moments and had to cut it to top 25. So you know that there are some great moments missed here.

Feel free to comment the moment which you felt should have made it to the list.


Here are the top 25 best Naruto moments from part 1 ranked from good to best.
---
25. Akatsuki Meeting
Arc – Sasuke Retrival Arc
Episode – 135
Premise – All the members of Akatsuki assemble after a long time in a virtual meeting. They discuss about Orochimaru's acquisition of Sharingan in the form of Sasuke. Leader discusses the agenda to capture all the Tailed Beasts including Naruto's Nine tailed fox.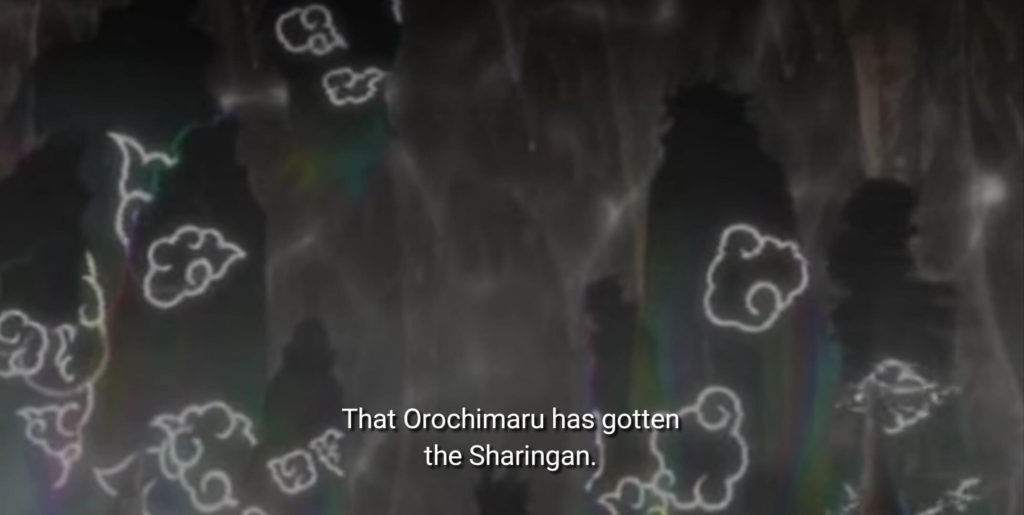 ---
24. Naruto Rasengan versus Kabuto
Arc – Search for Tsunade Arc
Episode – 94
Premise – Fight begins in the meeting of three Sannins. To save Tsunade from Kabuto, Naruto block Kabuto's punch. He then unleashes a Rasengan to attack Kabuto but fails. But on his second attempt, he successfully attacks Kabuto with Rasengan in point blank.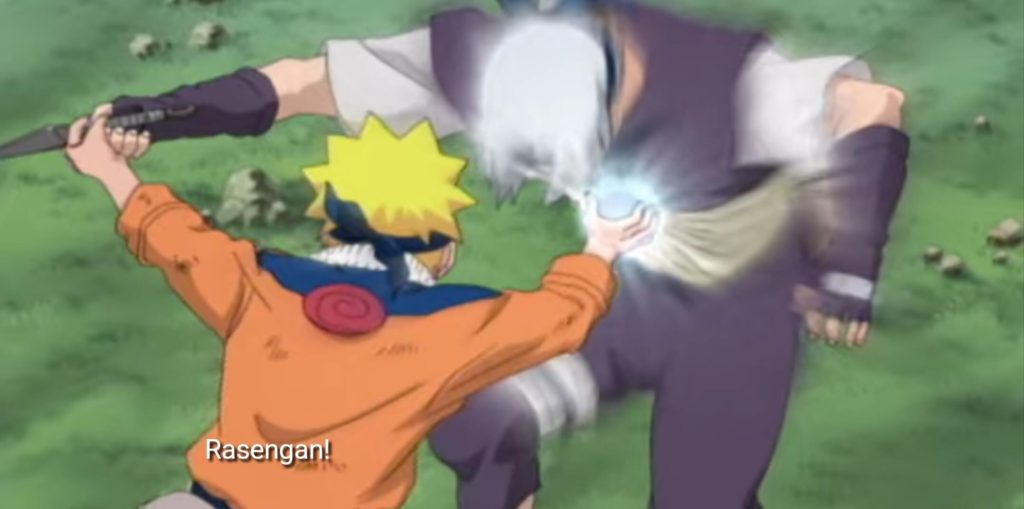 ---
23. Sasuke leaves the village.
Arc – Sasuke Retrival Arc
Episode – 109
Premise – After being beaten by Itachi, Sasuke contemplates options to become stronger to beat his brother. Later Sound four arrives with an invitation to join Orachimaru. To become strong, Sasuke then decides to leave despite Sakura's best efforts to stop him.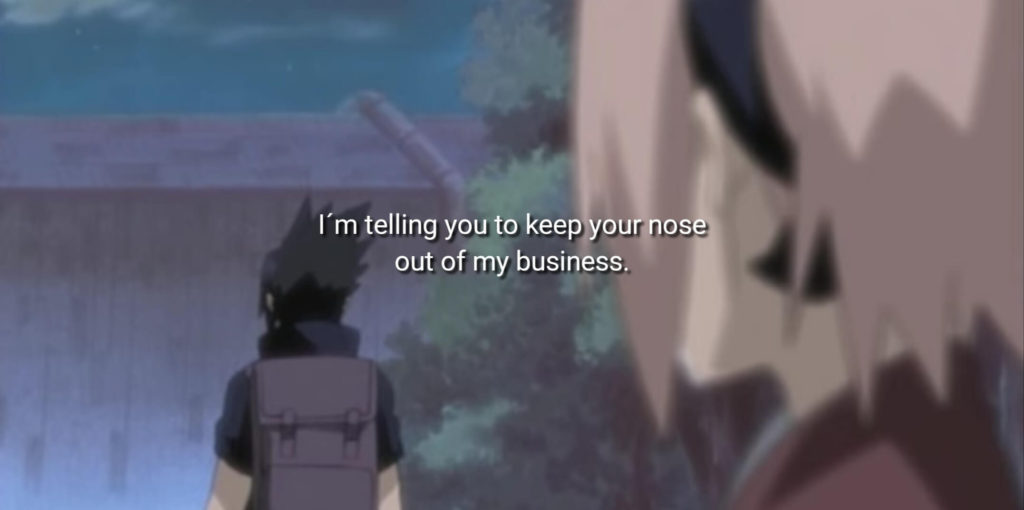 ---
22. Drunken Master Lee vs Kimimaro
Arc – Sasuke Retrival Arc
Episode – 124
Premise – Lee interrupts Naruto's fight with Kimimaro and volunteers to take on Kimimaro allowing Naruto to leave. Lee mistakenly takes alcohol as his medicine, which allows him to become a drunken master. With his Taijutsu in this form, he manages to land a few blows on Kimimaro.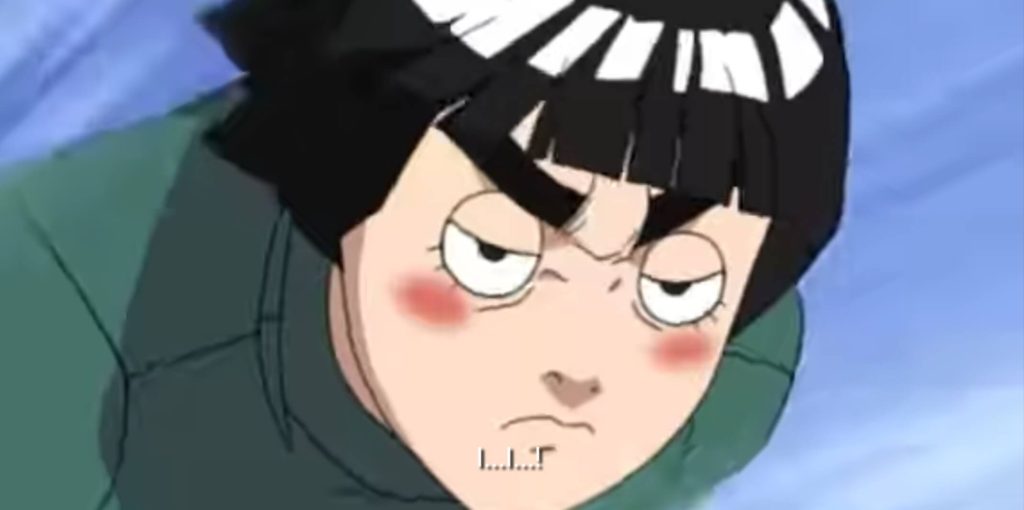 ---
21. Orochimaru's offer to Tsunade.
Arc – Search for Tsunade Arc
Episode – 89
Premise – Having lost his hands to Reaper Death seal by Hiruzen, Orachimaru seeks Tsunade's medical expertise. After finding her, he offers to bring back her lover and her brother in exchange for treating his hands. He leaves her giving a week to decide.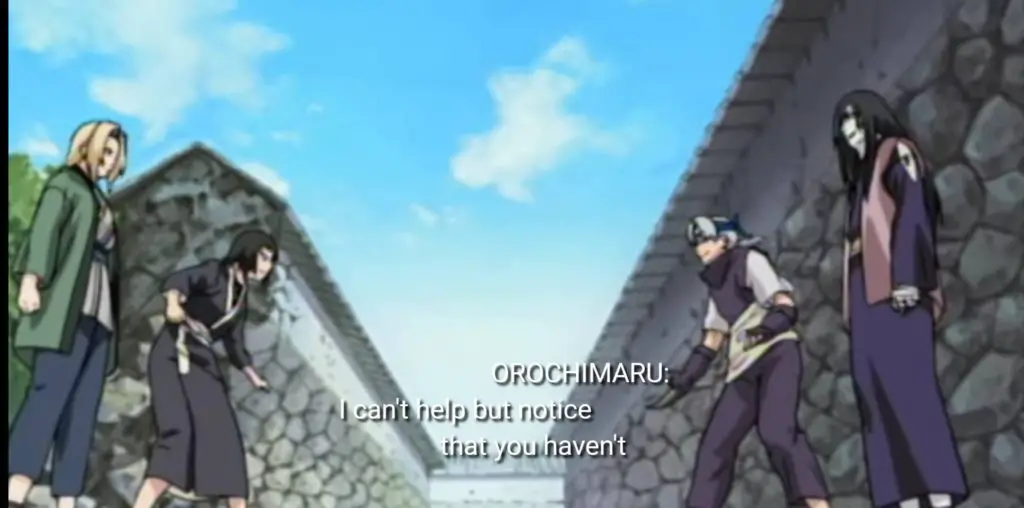 ---
20. Sasuke vs Naruto fight in Hospital roof.
Arc – Sasuke Retrival Arc
Episode – 108
Premise – Having lost to Itachi and with Naruto geting stronger, Sasuke ponders as what to do next. He then asks Naruto to a battle and both starts fighting. Both releases their ultimate weapons against each other, but Kakashi stops the fight. Later Sasuke shocks at the damage Naruto's Rasengan did compared to his Chidori.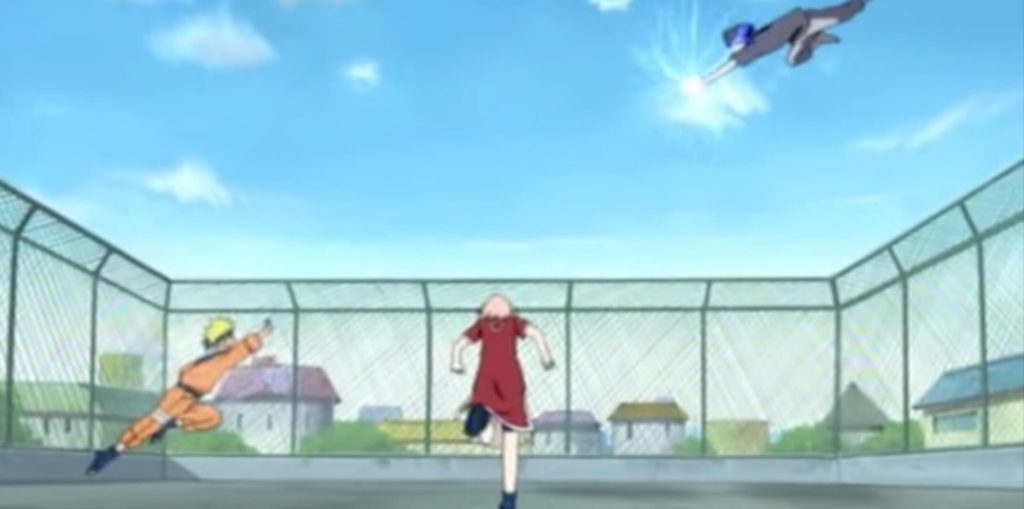 ---
19. Gamabunta and Naruto fight against Shukaku
Arc – Konoha Invasion Arc
Episode – 78
Premise – Naruto summons Gamabunta to fight against Gaara in his Shukaku form. Having learnt Naruto saved his kid, Gamabunta agrees to fight Shukaku. Later Naruto and Gamabunta performs a transformation jutsu to become a Kurama and wakes Gaara from Shukaku's possession.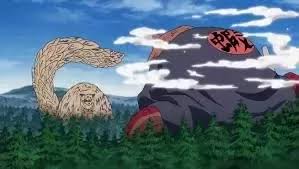 ---
18. Haku's death
Arc – The Land of Waves Arc
Episode – 18
Premise – Kakashi unleashes Raikiri to kill Zabuza. Kakashi prepares to attack Zabuza, but at the last moment Haku interfers in the middle taking Kakashi's Raikiri in his heart.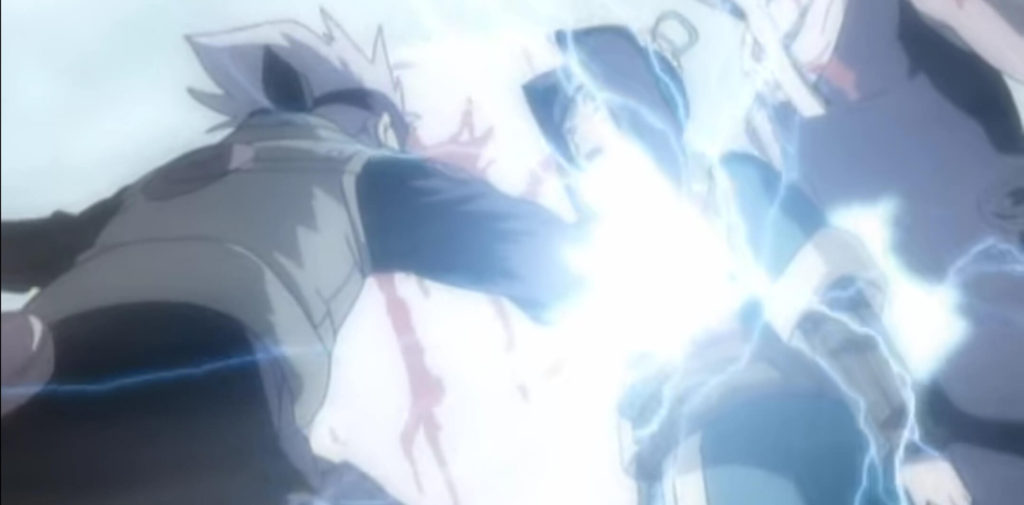 ---
17. Shukaku takes over Gaara.
Arc – Konoha Invasion Arc
Episode – 79
Premise – During fight with Naruto, Gaara remembers his childhood and his past with Yashamaru. Remembering the pain he suffered emotionally, Gaara slowly transforms fully into Shukaku.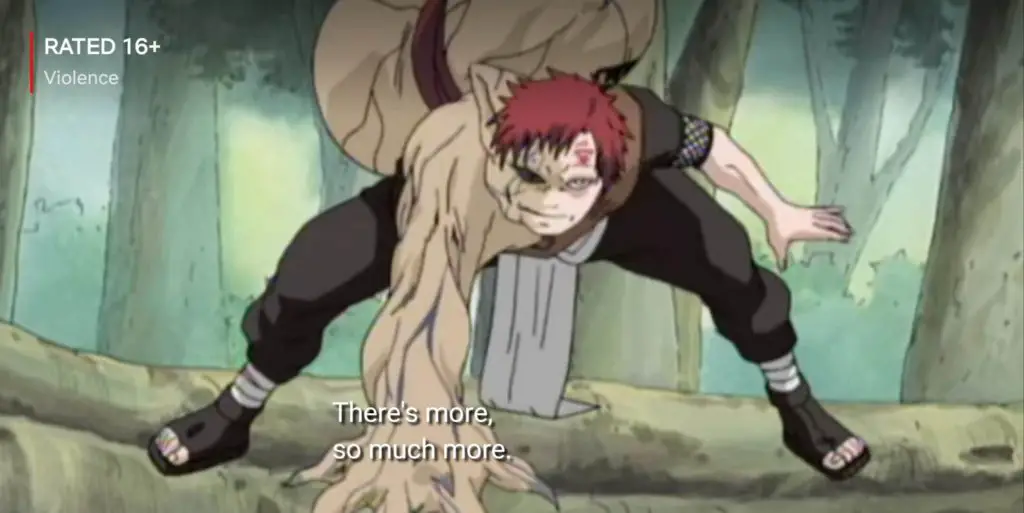 ---
16. Neji tries to kill Hinata but stopped by Jonin.
Arc – Chunin Exams Arc
Episode – 47
Premise – Hinata and Neji face off in the Chunin exams. Neji always has the upper hand in the fight, disabling Hinata's chakra points. Due to Naruto's encouragement Hinata gains confidence but still cannot defeat Neji. Finally Neji tries to kill Hinata only to be stopped by the surrounding Jonins.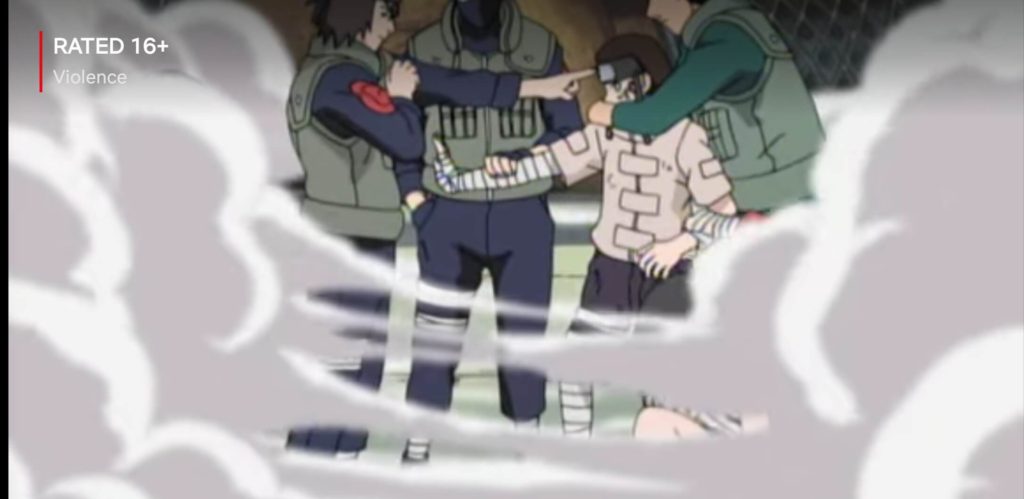 ---
15. Gaara uses Sand Coffin in the forest.
Arc – Chunin Exam Arc
Episode – 34
Premise – Shigure from Hidden rain attacks Gaara but cannot penetrate his sand shield. Gaara proceeds to capture Shigure and crushes him to death. Shigure's teammates forfeits their scroll in exchange for their own lives, but Gaara kills them in the same way. Team 8 watches this in fear hoping Gaara won't attack them.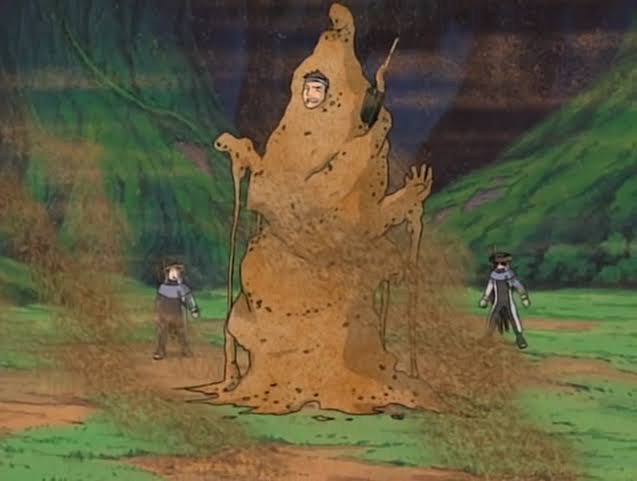 ---
14. "That's my boy" – Fugaku
Arc – Sasuke Retrival Arc
Episode – 129
Premise – Sasuke ask Fugaku to teach him Fireball Jutsu. Later when Sasuke performs it poorly on his first try, Fugaku notes that Sasuke growth won't be like Itachi. After practising hard, Sasuke shows a better Fireball Jutsu and Fugaku acknowledges him finally much to Sasuke's delight.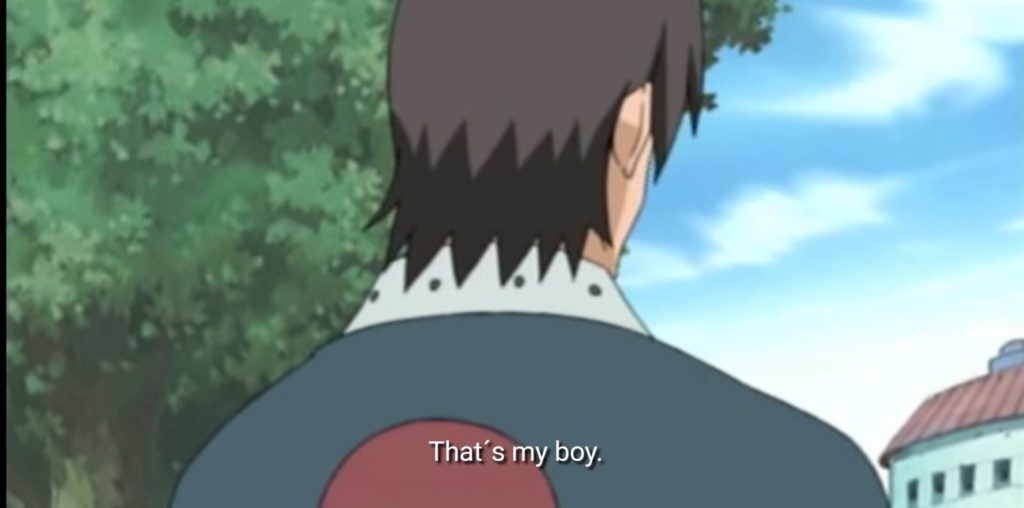 ---
13. Naruto summons Gamabunta
Arc – Chunin Exam Arc
Episode – 57
Premise – While training with Jiraiya, Naruto can only summon tadpoles. To extract the power of Kurama, Jiraiya pushes him in a deep valley. Naruto asks Kurama some chakra as rent and successfully summons Gamabunta.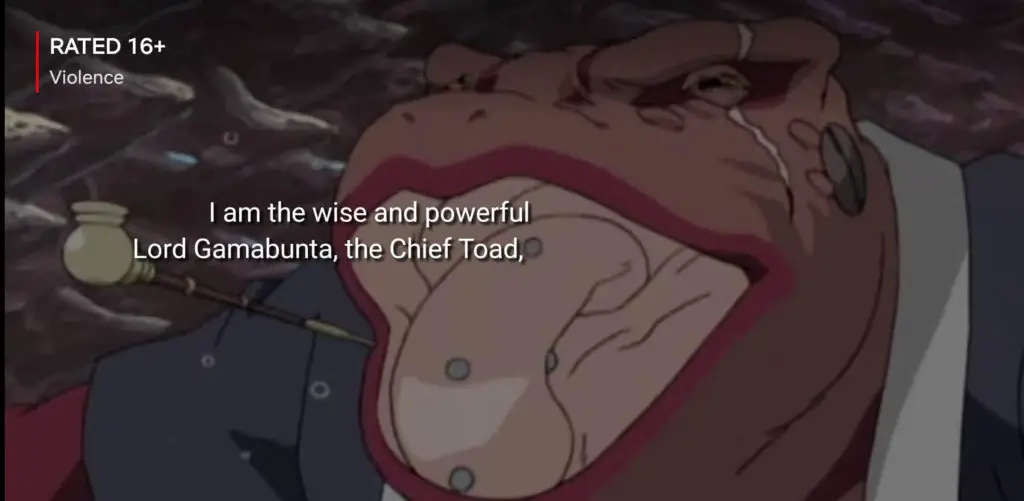 ---
12. Lee removes the weights on his legs
Arc – Chunin Exams arc
Episode – 48
Premise – Using just Taijutsu Lee tries to hit Gaara. Since it cannot penetrate Gaara's sand shield, Guy allows Lee to remove his weights in his legs. Lee removes the weights which causes a massive impact in the ground, surprising everyone. Lee manges to finally land a hit on Gaara after increasing his speed.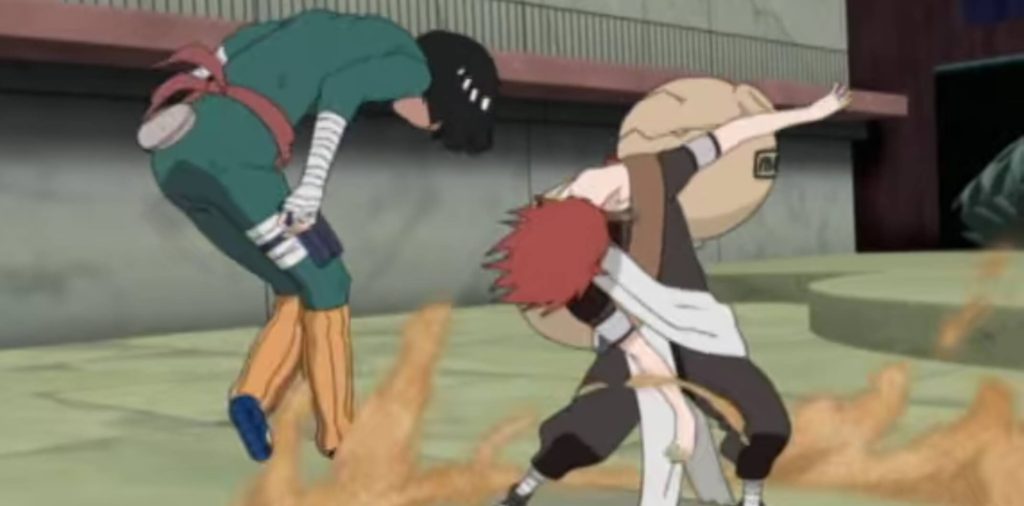 ---
11. Secret of Mangeyko Sharingan revealed.
Arc – Sasuke Retrieval Arc
Episode – 131
Premise – When Sasuke fights his best friend Naruto, he remembers Itachi's talk to him on that fateful day. Itachi reveals that there is a special Sharingan called Mangeyko. He further reveals that the secret to unlocking is by killing one's best friend. Sasuke deduces that Itachi killed Shisui.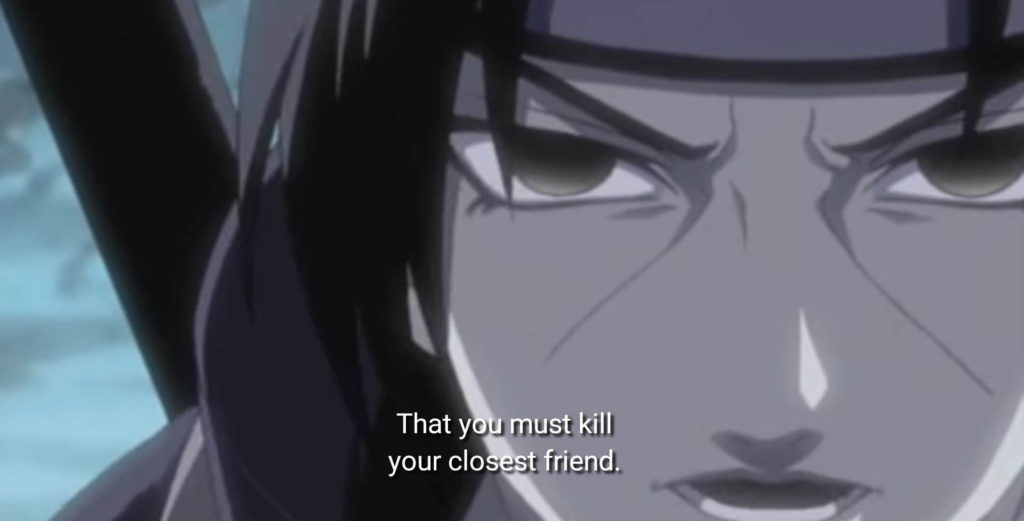 ---
10. Gaara kills Dosu
Arc – Chunin Exams Arc
Episode – 54
Premise – Dosu tries to assassinate his next opponent in Chunin exams, Gaara in the night. But Gaara transforms into Shukaku and kills Dosu offscreen. Kabuto, Baki and Hayate watches the incident.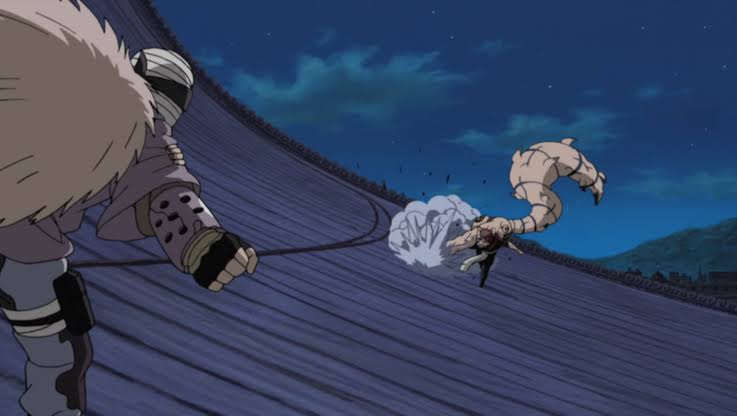 ---
9. Gaara and Yashamaaru flashback
Arc – Konoha Invasion Arc
Episode – 76
Premise – Yashamaru tries to kill young Gaara. Unknown of the attacker identity, Gaara easily manages to injure Yashamaru. Later Yashamaru explains that he never loved Gaara and always hated him. This drives Gaara to becoming a sociopath having already been emotionally wrecked.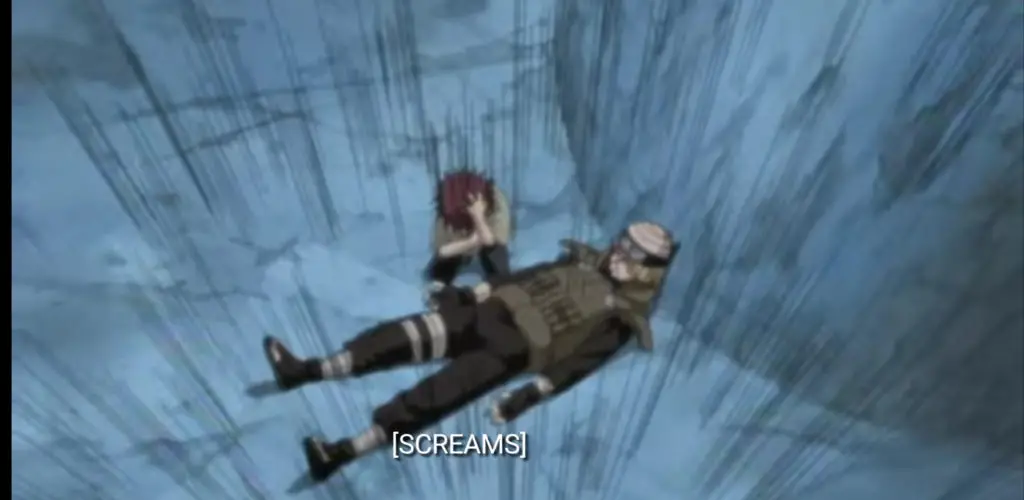 ---
8. Shikamaru traps Temari in his shadow.
Arc – Chunin Exams Arc
Episode – 65
Premise – Shikamaru faces off against Temari who is a strong wind user. Shikamaru calculates several steps ahead to trap Temari in his shadow. He uses the hole left in the ground by Naruto in his previous fight. But to everyone's surprise he gives up the match knowing he doesn't have enough chakra to continue.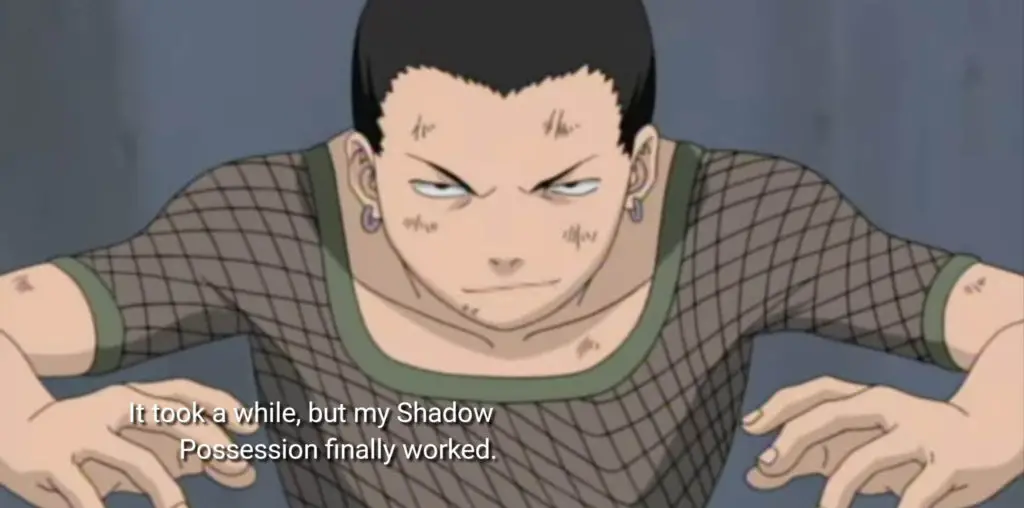 ---
7. Itachi's Tsukuyomi vs Kakashi
Arc – Search for Tsunade Arc
Episode – 82
Premise – In their mission to abduct Naruto, Itachi and Kisame face off against Kakashi. With Tsukuyomi, Itachi tortures Kakashi for what he perceives as seventy-two hours in seconds. In this genjutsu, Itachi continuously stabs Kakashi for 72 hours while in reality just few seconds passes.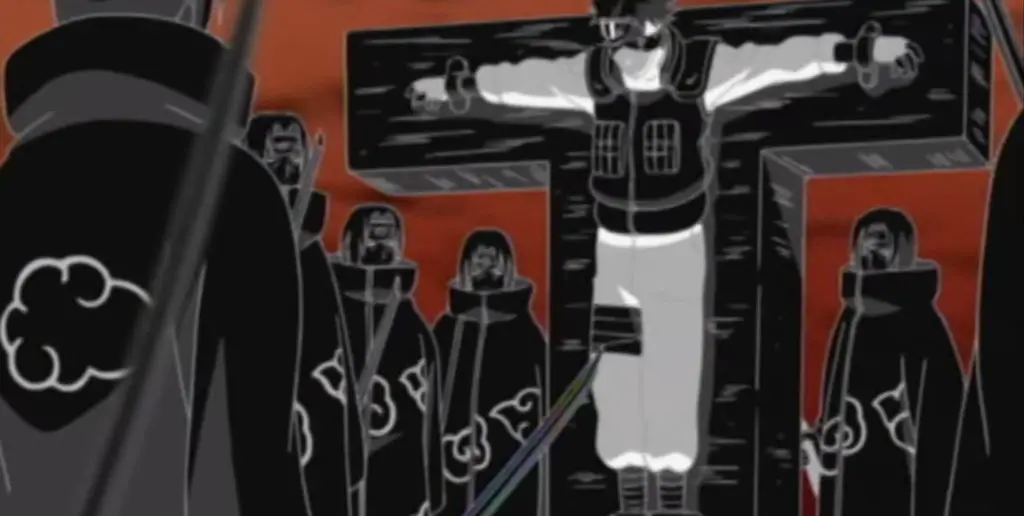 ---
6. Orachimaru's Impure World Reincarnation Technique
Arc – Konoha Invasion Arc
Episode – 71
Premise – In his fight against Third Hokage, Orachimaru performs a forbidden technique, Impure World Reincarnation technique. It enables him to summon Hashirama and Tobirama, who are dead to attack the Third Hokage.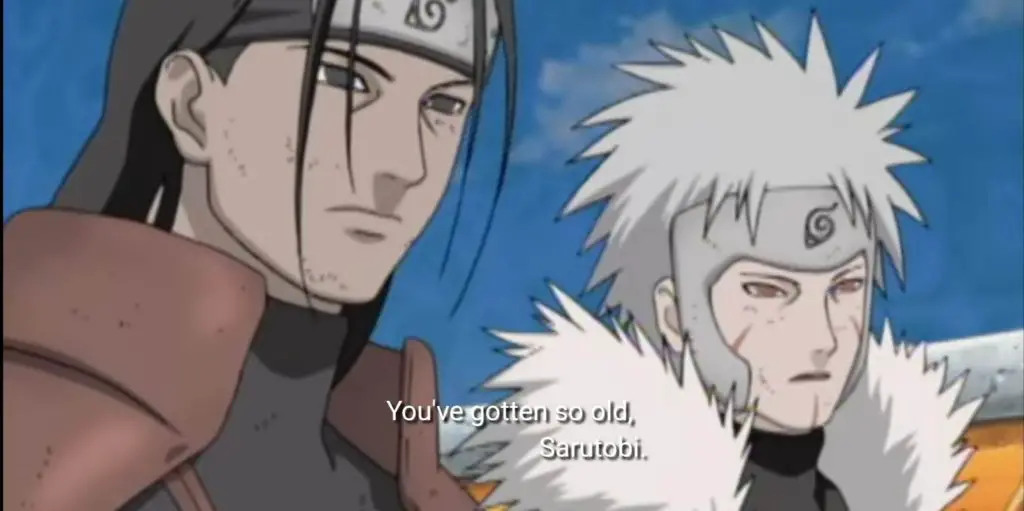 ---
5. Reaper Death Seal Revealed
Arc – Konoha Invasion Arc
Episode – 73
Premise – As Orachimaru summons First Hokage and Second Hokage, Hiruzen unleashes a forbidden Jutsu. Forbidden Jutsu, Reaper Death Seal is unknown even to Orachimaru. By using this Jutsu, Third Hokage manages to take away Orachimaru's Jutsu ability but he has to sacrifice himself.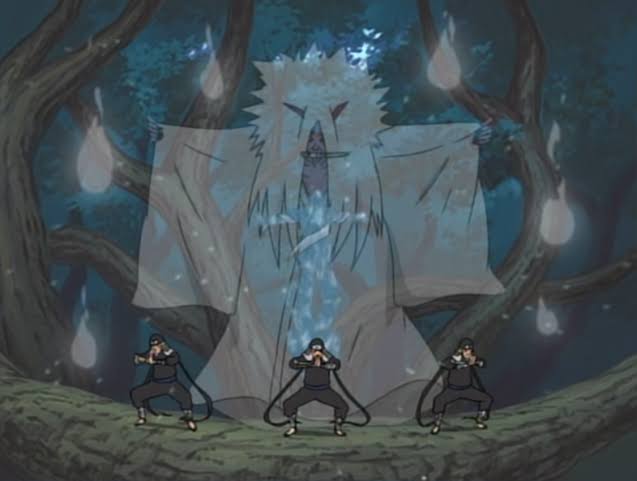 ---
4. Itachi vs Sasuke
Arc – Search for Tsunade Arc
Episode – 85
Premise – Sasuke confronts Itachi and tries to kill him with Chidori. But Itachi easily overpowers him and puts him in Tsukuyomi. Later Jiraiya saves Sasuke and Naruto from Itachi.
---
3.Sasuke Vs Naruto in Final Valley
Arc – Sasuke Retrival Arc
Episode – 135
Details – After Sasuke leaves the village, Naruto tries to stop Sasuke from leaving the village by dueling him. Fight ends with Naruto and Sasuke using Rasengan and chodori respectively. Finally with Naruto being unconsious, Sasuke leaves leaving his Leaf band behind.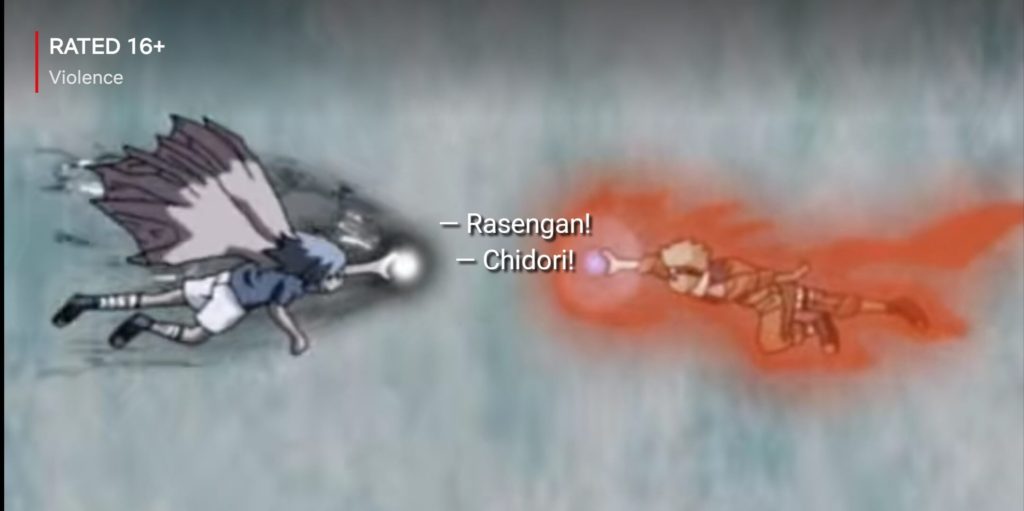 ---
2. Night of the Uchiha clan's Assasination.
Arc – Search for Tsunade Arc
Episode – 84
Premise – Itachi assassinates the whole Uchiha clan. He puts Sasuke under Tsukuyomi and shows him the destruction of the whole clan. Sasuke even sees his parents' assassination in Tsukuyomi. Itachi leaves Sasuke alive, as he isn't even worth killing for him.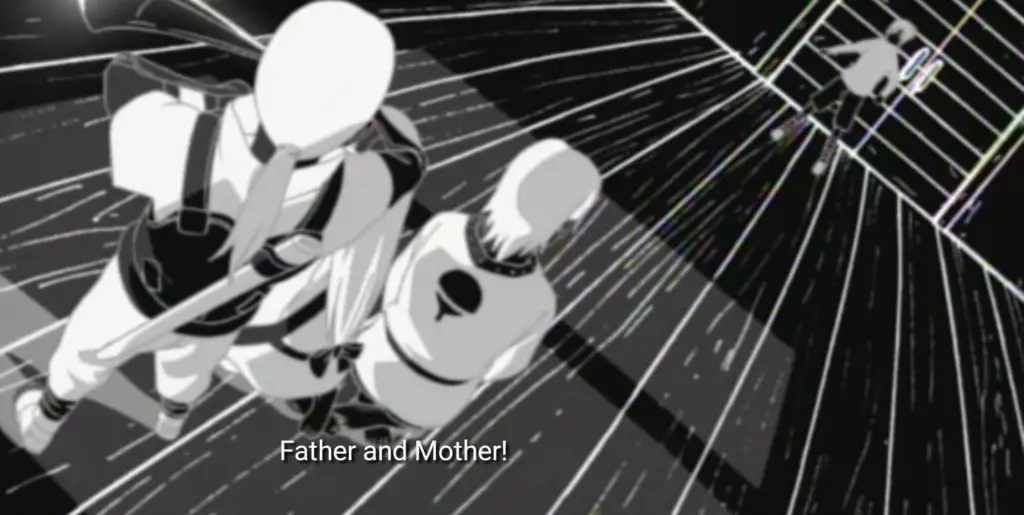 ---
1. Lee opens Fifth Gate against Gaara
Arc – Chunin Exam Arc
Episode – 50
Details – With no options left, Lee decides to unleash his ultimate technique against Gaara. He uses Fifth Gate – Reverse Lotus against him. But Gaara survives this final blow due to him softening his fall by turning his gourd into sand, and uses the sand to crush Lee's left arm and leg.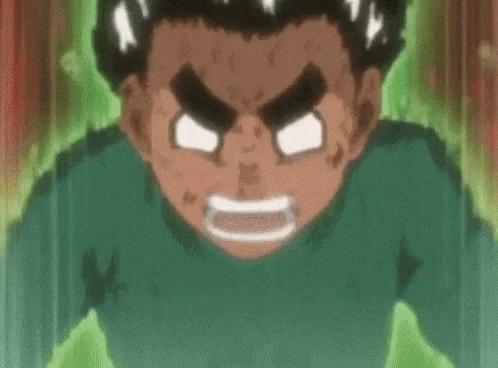 Final thoughts:
There are other tons of moments I might have missed here. Moments like Sasuke retrieval squad's fights, forest events, Kakashi's fight with Zabuza, Naruto's fight with Neji and Kiba etc are all deserved to be here in the best moments of Naruto list. But we only have 25 spots and I believe other moments deserve more. If you have any thoughts, do share it in the comments.
---