Which Akatsuki Character Are you – NARUTO Quiz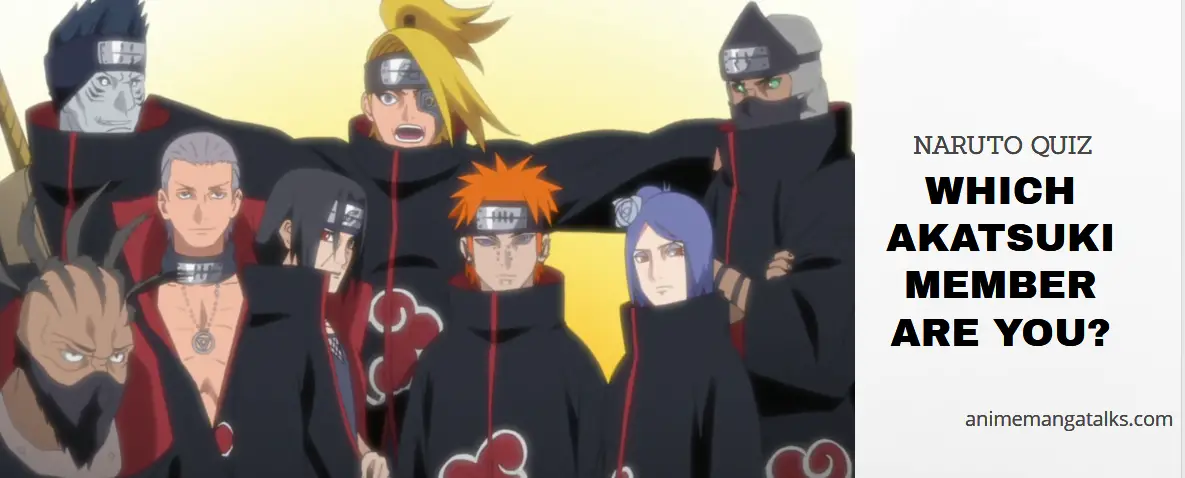 Being part of everyone's childhood, Naruto has special place in many people's heart. Akatsuki are the main antagonist group in the series but the characters are actually very well loved by the fandom.

For this quiz I have considered only the members that were in the Akatsuki during the early Shippuden time.
力
AKATSUKI MEMBERS
ITACHI
NAGATO
KONAN
KISAME
DEIDARA
OBITO
HIDAN
KAKUZU
SASORI
ZETSU

Start Quiz
Challenge This To Fellow Anime Friend !!!!
[Sassy_Social_Share]