Chainsaw Man: Ultimate Hard Quiz for True Fans.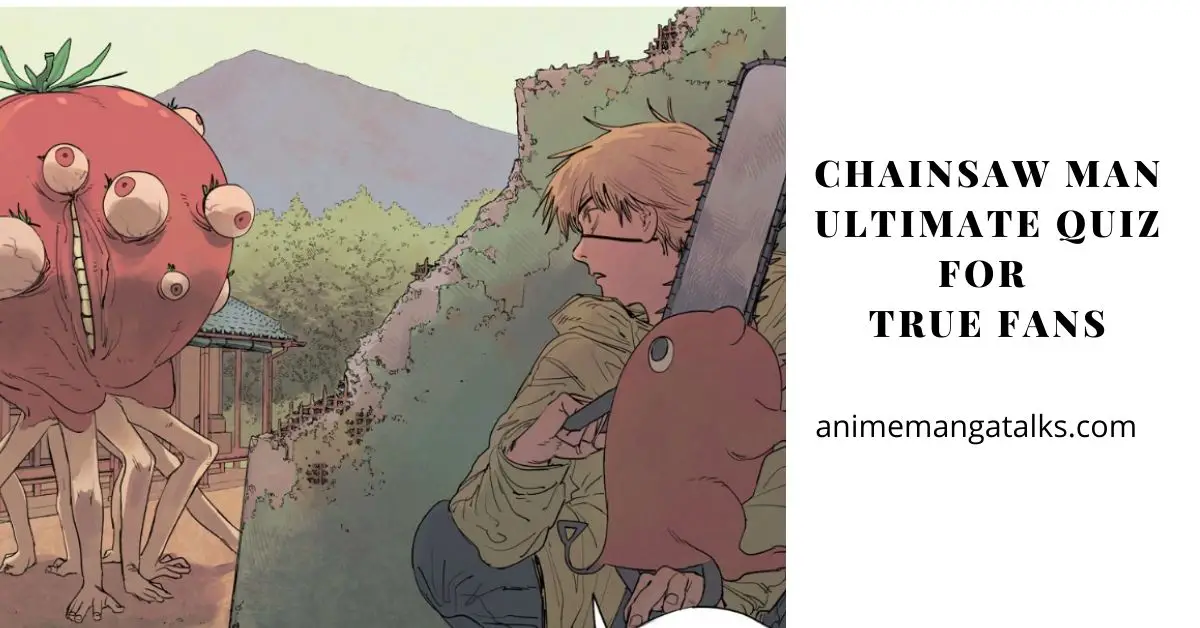 Chainsaw Man is one of the best Shonen series that is currently running with its popularity in steep raise. Filled with surrealism, gore and lot of devils, Chainsaw Man is a new fan favorite. With so many new devoted fans, why not test them with a Quiz?

I have looked at every nuance of the series, so prepare for a few challenging questions at the end! The questions are easy at the start and will gradually increase in difficulty level.
Related Chainsaw Man Posts:
Best Chainsaw Man Panel – Link
Strongest Chainsaw Man Devils – Link
Weakest Chainsaw Man Devils – Link


And also you will be given a position in Devil Hunter grades based on your scores.
START QUIZ
1. Who is called as the Hero of Hell?
---
2. Who is the Control Devil?
---
3. US President gave ______ years of each USA citizen's lifespan as contract to Gun devil.?
---
4. Who has the power to take away Life spans of the people he/she touches?
---
5. To whom does Makima has a contract with?
---
6. Who is known as the First Devil Hunter?
---
7. How did Denji's mom die?
---
8. Who has a contract with Octopus Devil?
---
9. Who isn't a Fiend below?
---
10. Which Devil has no eyes?
---
11. Which of the following devil did Aki have contract with?
---
12. Which shop does Denji in full Chainsaw Devil forms goes to?
---
13. Among the following, who wasn't there in Hell during the encounter with Darkness Devil?
---
14. How many life serving convicts did Makima borrow from Ministry of Justice?
---
15. Who isn't dead among the following?
---