Best Places to Buy Manga in India.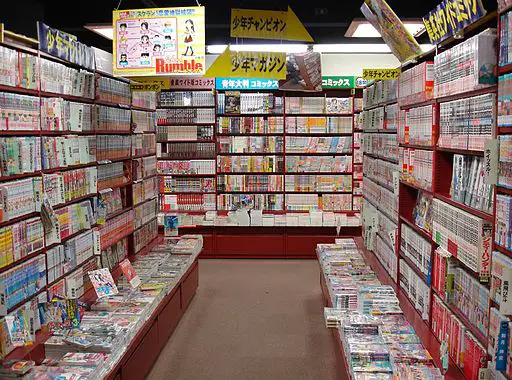 Manga are the comics published from Japan. If you are an Otaku from India, there is a high chance you wanted to own few manga collections to read. It is quite difficult to buy it in India and you will end up pondering where to buy.

How to buy manga in India? There are several ways to buy manga in India and I have listed the best and authentic ways here.
Company Name
Mode of Buying
Physical Paperback/
Subscription
Midland Book Shop, Delhi
Physical
Paperback
Japan Foundation, Delhi
Physical
Cannot buy- Library Model
Book Depository
Online
Paperback
Amazon India
Online
Paperback
Amazon USA
Online
Paperback
Flipkart
Online
Paperback
ComicClans
Online
Paperback
Leaping Windows, Mumbai
Physical
Cannot buy- Library Model
VIZ
Online
Subscription
Amazon India

Probably the most reliable and fastest way to purchase manga in India is through the online giant Amazon. Prices are really good and the collection of Manga is very good. Famous shounen series like Naruto, Bleach, Dragon Ball, One Piece etc and modern shounen titles like My Hero Academia, Demon slayer, One punch man etc are also available. Even famous seinen series like Berserk, Vinland Saga, Vagabond, Monster etc are also available.
Sometimes you find the mangas that are available in Amazon doesn't fully cover all the volumes. It might be a struggle to find the right Volumes and might end up having continuity errors.
I have listed some of the famous manga series that are available in amazon with links to save you the time of searching the correct volumes.
You could also try in USA version of amazon.com incase your required Manga isn't available here. Just check if the required manga is available for shipping to India.
---
Book Depository

Book Depository is the world's most international online bookstore offering over 20 million books with free delivery worldwide. Free delivery includes India too.

Even the manga which won't be available in Amazon, Flipkart etc are usually found in Book Depository. I tried to buy Chainsaw Man in Amazon but wasn't available but Chainsaw Man volumes were found in Book Depository. Also the volumes are better arranged and easy to find in Book Depository.

If you want to find the Manga that isn't available in in Amazon or Flipkart, better give Book Depository a try. They have Manga titles from Viz Media, Kodanshu, Yen Press etc.
---
Midland Book Shop, Delhi

A great place to buy Manga physically in India is undoubtedly Midland Book shop situated in New Delhi. They have a wide range of collections of most mainstream mangas ranging from Dragon Ball, Naruto, One piece, Bleach to even newer series like One punch Man, My Hero Academia etc.

They also provides discount of upto 20% occasionally. Service is quite good and they can be contacted via their Facebook page if needed.
---
Japan Foundation, Delhi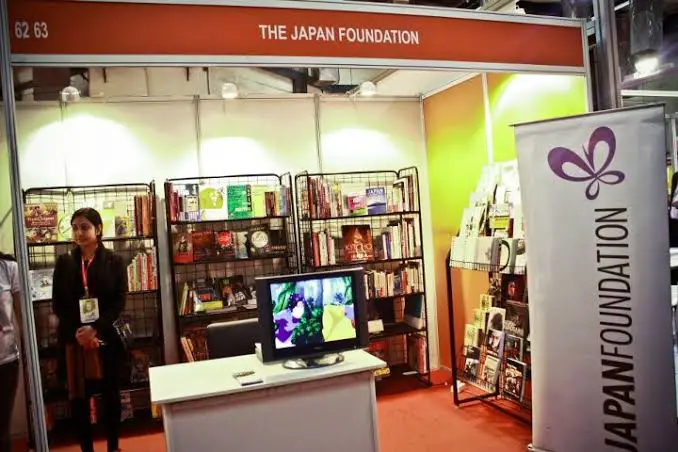 Another place to read mangas in India is "The Japan Foundation" in New Delhi. The Japan Foundation has a separate library section for Manga with over 1500 series collections in it. This is one of the few bookstores in Delhi where you can lay your hands on some of the best Japanese Manga.

It is a library open to the public, who lives in Delhi & NCR only. Membership costs just Rs.300 for a year. Its extensive collection covers materials on Japan written in various languages. It also has the latest Japanese magazines and newspapers along with manga. There is a Manga Cafe inside that is open with no time restriction.

They have a huge collection of manga available in both Japanese and English. You can enjoy more than 1500 manga (including mega hit titles like "Naruto", "One Piece", "Bleach" etc.) in English. Most of the latest Shounen series are available there.

You can read there itself in comfortable bean bags, or could borrow the needed manga for two weeks to read at your leisure time. Only downside is there is no option to buy manga, nevertheless it will a great experience for otakus in Delhi.
---
ComicClans

Another way to buy manga through online in India is ComicClans.com. It is an online comic book store in India which sells manga. In addition to Manga, you can also buy Indian comic books, DC comic books, Vertigo comic books, Garfield comic books and Archie comics.

They even procure manga which is not within their library on request. They have a good customer support which is accessible to people once on the website. The best thing about them is you could even contact them through mail and they will respond positively.
---
FlipKart

Another way to buy manga in India is Flipkart. Flipkart has some of the Manga at cheap prices but unfortunately the collections available in it are really low and choice of selection is low.

Discounts are really good in Flipkart but very random for different Volumes. Top Mangas like Onepiece, Naruto, Dragon Ball etc are usually available all the times but most of the series isn't available as Set boxes. Do search all the collections available to choose the cheapest ones.
---
Leaping Windows, Mumbai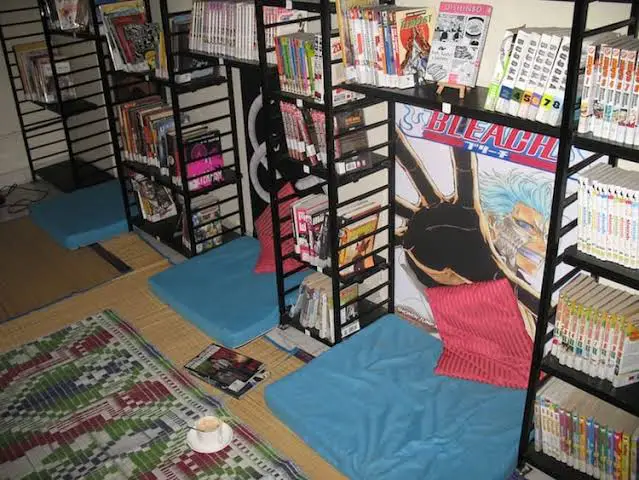 Leaping Windows is a library and café in Andheri that has manga collection of mainstream series. Similar to Japan Foundation in Delhi, it is based on Membership.

You can take either a monthly membership or read from their collection at the library itself. They also provide a hourly basis allowance to use the library incase you don't want to get a membership.
---
---
---