My Hero Academia – 10 Best Characters.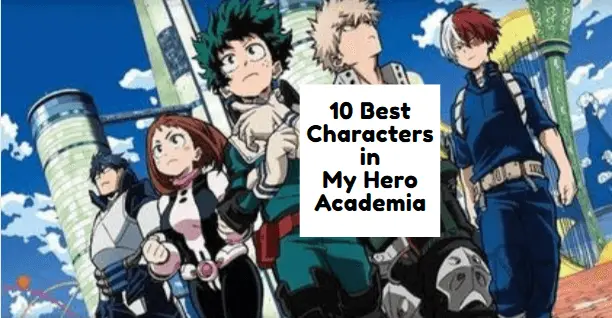 My Hero Academia is one of the most famous modern-day anime series. The story takes place in a world of superheroes and supervillains. With a wide range of cast, the series has many memorable characters. Let us look at the top 10 best characters in the series.
10 Best Characters
---
Best : 10 – Kirishima
Quirk – Hardening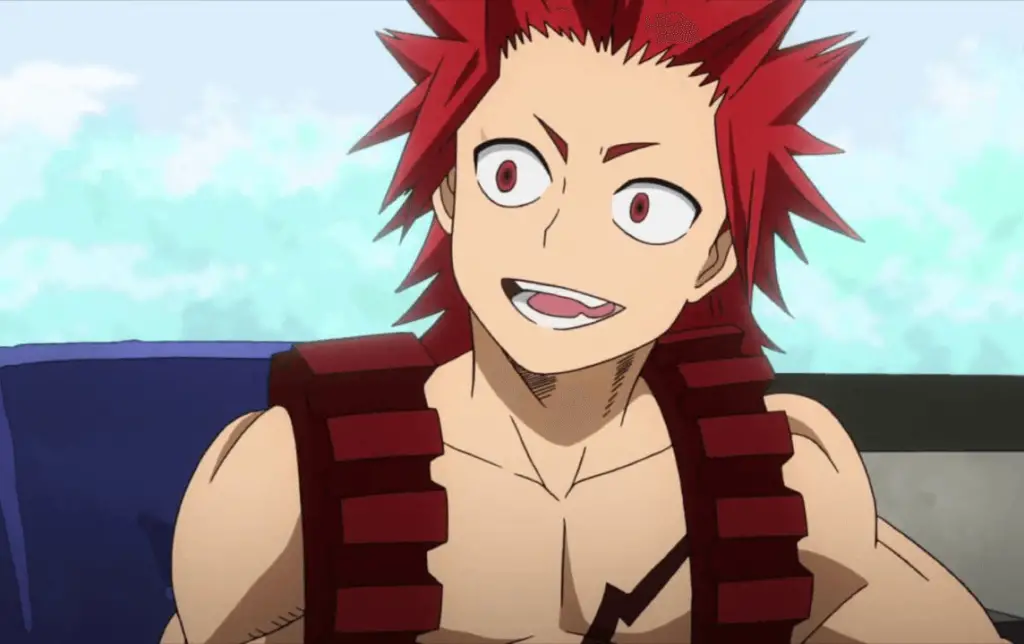 Eijiro Kirishima is a member of Class 1-A and has a quirk of Hardening. Kirishima is a funny guy with a fondness for the concept of manliness. He admires people who showcase a noble, brave, and/or determined attitude which moves him to tears. And staying true to it, he often shows himself to be determined and selfless.

He has doubts about his quirk's usefulness and his ability to become a hero. His fight with the blade villain while in Fatgum agency is one of the best fights in the series. He fights with Rappa in the rescue of Eri mission and Rappa acknowledges him as a man. These fights which made him grow as a hero make him one of the most admirable characters in the series.
---
Best : 9 – Tsuyu Asui
Quirk – Frog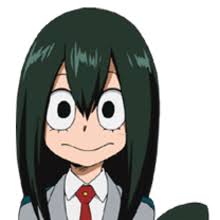 Tsuyu Asui is a member of Class-1A and the most interesting female character in the class. She has a frog quirk which isn't too powerful, yet she is intelligent enough to make them really useful. Being pretty straight forward, she also speaks what she thinks and acts more mature for her age. She is quite funny most of the time as she is quite bland in her words.

Unlike other students in her class, she seems the most practical person and doesn't decide things based on emotions. When her class members decide to rescue Bakugo from the League of Villains, she was the most outspoken against it. Yet she also felt really hurtful and was in tears having stood against her friends. That most relatable and practical character of her is the reason she makes the list of the best characters.
---
Best: 8 – Shoto Todoroki
Quirk – Half Hot Half Cold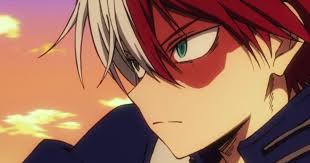 Shoto Todoroki is a member of Class 1-A who joins the U.A High School through official recommendation. He has one of the most overpowered quirks in his class as he can use both ice and firepower. Initially, Shoto was socially awkward, cold and unemotional, and at times even arrogant. But after the events of the sports festival, he became more sociable and lightened up his demeanor.

Having anger towards his father, Endeavor for his treatment of his mother and himself, he decides to not use firepower. Later he decides to use them but still never forgives Endeavor. Despite his hatred, he decides to join his hero academy and interns under him. Even after all this, he gets emotional on seeing Endeavor fighting nearly to his death against Nomu. His personal family problems and his interactions with Endeavor is some of the most interesting subplots in the series.
---
Best: 7 – Bakugo Katsuki
Quick – Explosion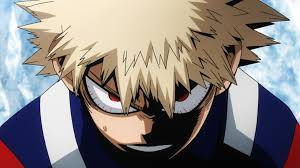 Bakugo Katsuki is a member of Class 1-A and he has an Explosion Quirk. He is an arrogant, cold, short-tempered, and aggressive person who at times behaves like an anti-hero or a villain. He has an insanely powerful quirk and he is pretty intelligent too though he doesn't seem like one. Even from childhood, he considers Izuku to be inferior to himself since he has no quirk.

After suffering personal defeats, one of them being by Izuku, Katsuki has gradually changed into a less antagonistic person yet he retains his unpleasant traits. Katsuki has a more vulnerable side, having been led to tears due to damaged pride a few times and feeling guilt for All might's loss of Quirk. It will be interesting to see how he will develop in the future.
---
Best: 6 – All Might
Quirk: One For All (Now Quirkless)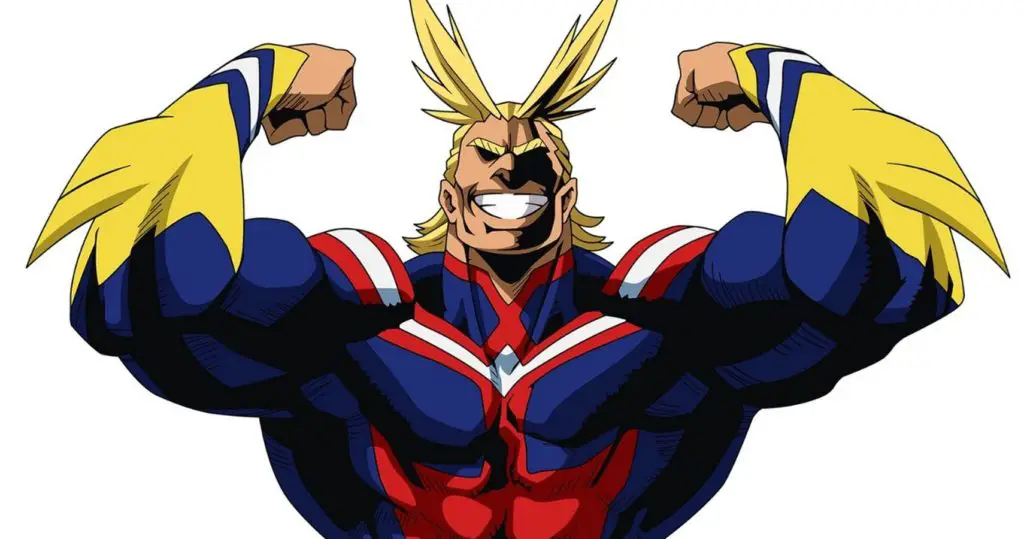 All might is the superman of the My Hero Academia super hero world. He was the No.1 super hero for so long before eventually losing his quirk in his fight against All For One. He is the person everyone looks up to and is considered to be the pinnacle of the human world, a Symbol Of Peace.

What makes his character intriguing is his insecurity and his self-doubt even though the whole world sees him as a perfect human hero. In reality, he is just a skinny weak person in his normal form who doesn't want the world to know it fearing that it may tarnish the image of Symbol of Peace. He also takes bad decisions like handing over "One for All" to Deku when better candidates are available. His flawed human characteristics despite being a perfect superhero make his character interesting and deserve a place here though he is pushed to the sides in recent arcs after losing his quirk.
---
Best: 5 – Aizawa Shota / Eraserhead
Quirk – Erasure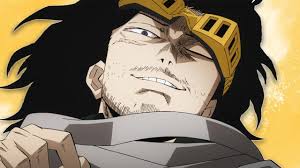 Aizawa Shota is the homeroom class teacher of Class 1-A and possesses the quirk of erasing other's quirk. He is a reserved man and moves by logic and often comes off as cold and apathetic. He can be rigid and strict when necessary, and also has little tolerance for disobedient behavior.

Despite his cold traits, Shota genuinely cares about his students as seen when he risked himself to save Asui from Shigaraki. He even apologizes publicly for the kidnapping of Bakugo. He is also funny with his weird antics like sleeping in a bag.
Manga spoilers here – Click here to expand
---
Best: 4 – Hawks
Quirks – Fierce Wings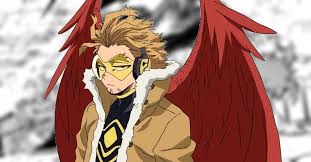 Hawks is currently the No.2 Pro Hero and has a quirk of Fierce Wings. He is highly intelligent and he promotes a carefree and jovial attitude but also comes off as mysterious. He doesn't want to be higher in the ranks as it hinders his freedom.

Right from his introduction, his character was different for a Pro Hero when he calls out the pro heroes in the Billboard meeting. After the fight against High-end Nomu, Endeavor becomes suspicious of Hawks' true motives. All the Pro Heroes introduced so far are very straight forward in their motives and goals, but Hawks is the only one who is shown having ulterior motives.
Manga Spoilers here – Click here to expand
---
Best: 3 – Jin Bubaigawara / Two face
Quirk – Double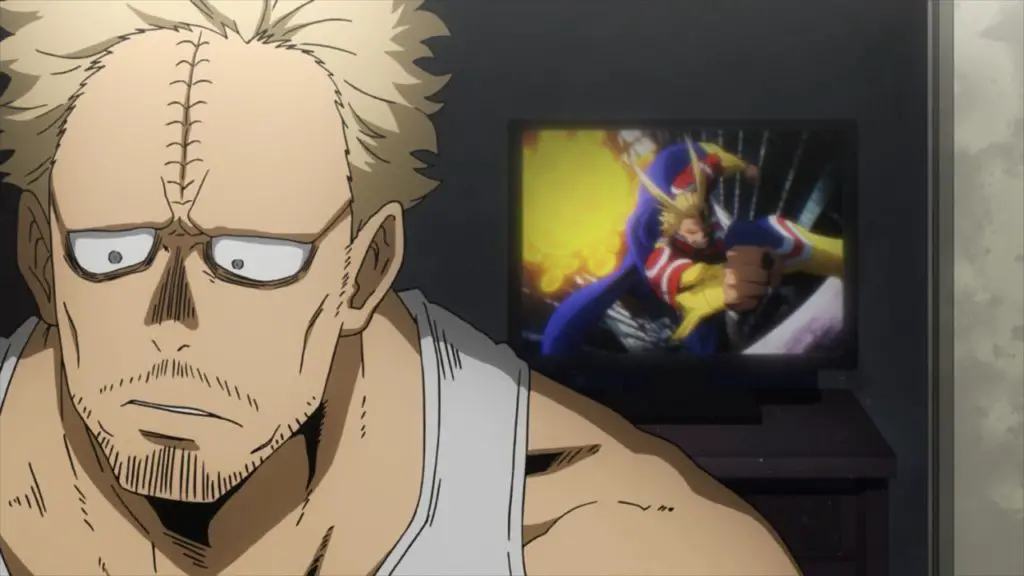 Two face is a member of League of Villains and has a quirk of making doubles. He is explosive, lively, and has a very comedic demeanor. He has a weird behavior of contradicting himself by making one statement in one voice and saying the opposite in another voice. He is mentally unstable and unsure if he is the real him and not a clone of himself.

Two face is without doubt the most interesting villain in the story. His constant fight with himself and his loyalty to the league of villains since he considered them his friends makes him one of the best characters in the story.

Click here to expand. Manga spoilers here
---
Best: 2 – Endeavor
Quirk – HellFlame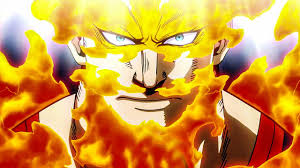 Endeavor is the No.1 Pro Hero and has a quirk power of fire. He had an obsession to become the strongest Pro Hero in the country beating All Might, but he could never overcome him. As a result, he became abusive towards his children and his children hates him.

He later becomes the No.1 Pro Hero after All Might's retirement, a dream he strived his life long. But only after becoming No.1, he realized that people will never accept him as the true Symbol Of Peace as they did with All Might. He even confronts All Might and asks about the true meaning of being a hero. Having many new thoughts about being a hero, he fights a high-end Nomu and after victory raises his hand like All Might.
Click to expand. Manga spoilers here
---
Recommended: Take a look at the Top 10 Worst Characters in My Hero Academia.
---
Best: 1 – Mirio Togata
Quirk – Permeation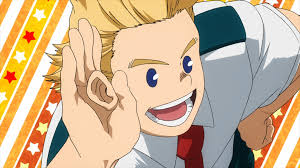 Mirio Togata is a member of Class 3-B and had a quirk of Permeation but currently quirkless. He has a very optimistic attitude but often comes off as a goofy character. He is an extremely hardworking character which is proved by making his unmasterable quirk into a powerful ability through practice.

Mirio is supposed to be All Might's successor but All Might gave the quirk to Deku seeing his act of selflessness. In Provisional Hero License Exam arc, Deku's worthiness as All Might's successor is questioned by Nighteye. This arc is supposed to show why Deku deserves to be the All Might's successor to both Nighteye and the audiences alike but the arc just made it look otherwise.

In a mission to rescue Eri and capture Overhaul, Mirio took the initiative in rescuing Eri and almost nearly defeating the overpowered Overhaul by himself. Like a true hero, he then risks his life and sacrifices his quirk to save Eri. Due to this Eri awakens her quirk and helps Deku defeat Overhaul.

Even after losing his quirk he is still cheerful and hopes to become a hero keeping Nighteye's final words. Deku isn't really a bad protagonist, he helps others selflessly and has a good moral compass. But you get the feeling that Deku is just out of place in the whole Hero world and is just lucky and the story progression doesn't help in reducing that feeling one bit. It just keeps on proving that the Hero world would be a better place had Mirio received the One for All instead of Deku.
---
Final Thoughts

Obviously, there will be characters in the list you will disagree with. Several characters that you liked may not have made the list. Feel free to comment on what characters you feel should have made the list.
---