My Hero Academia – Top 10 Worst Characters.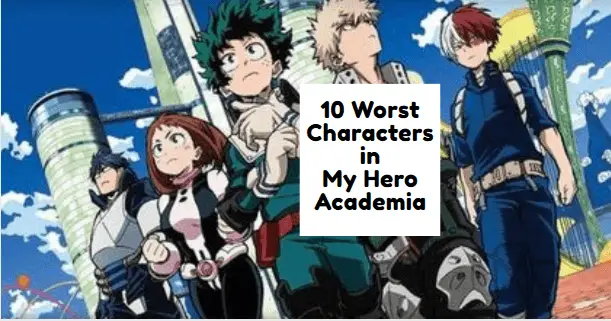 My Hero Academia is one of the most popular modern day anime series. The story takes place in a world of heroes and villains having superpowers called "Quirks". Having a wide range of cast the series has many memorable characters and also many who have been pretty disappointing.
Let us look at the top 10 worst characters in the series.
10 Worst Characters
---
Worst: 10 – Momo Yaoyorozu
Quirk – Creation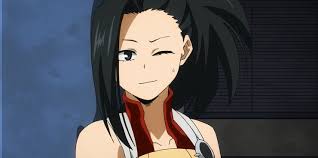 Momo Yaoyorozu is a member of Class 1-A and joined the U.A High school through official recommendation. She has a very powerful quirk that enables her to create new objects and she is also very intelligent even considered as a genius.

Momo isn't really a bad character and I personally like her. But on the story's progression part, she never does anything accomplishing in the series. Despite having a powerful quirk and also being one of the second set of leading characters in the story, she never does anything worthwhile. Considering how much impact Asui, Uraraka, Lida, Tokoyami and Kirishima has in the story in one way or other, it is disappointing to see Momo doing nothing substantial like them.
---
Worst: 9 – Spinner
Quirk – Gecko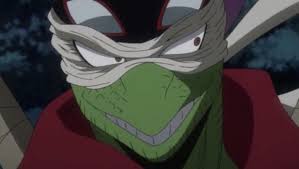 Spinner is a member of League of Villains who idolizes Stain. He is completely obsessed with the ways of Stain to the point where he copies his clothing and weaponry style, aiming to follow the same ideals as him and make his dreams come true.

As a result of this, he is much more morally inclined than the rest of the League of Villains, he even saves Izuku Midoriya who Stain labelled as worthy. My problem with him is his obsession with Stain's ideology but doing nothing about it. He aligns with League of Villains who completely contradicts Stain's ideals.

He questions the League when they torture Kai Chisaki but does nothing. As time goes on he realizes Tomura isn't what Stain wanted, yet he does nothing about it.
Click to open. Manga Spoiler here
---
Worst: 8 – Neito Monoma
Quirk – Copy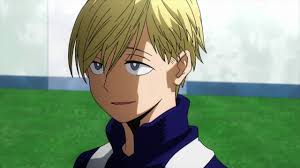 Neito Monoma is a student of Class 1-B and has a quirk of copying others abilities. He is shown to be calm and collected and also have a strong quirk. The reason for his inclusion in the list is he is just plain annoying.

He is the most fervent about wanting to surpass Class 1-A's popularity. His constant taunting of Class 1-A turns him into a repetitive annoying character. He does nothing substantial in the story but just has only one job of mocking others.
---
Worst: 7 – Night Eye
Quirk – Foresight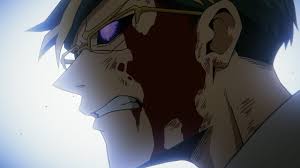 Sir Nighteye is a Pro Hero who has Quirk of Foresight and dies in the battle with Overhaul. My biggest problem with Nighteye is that his character seems really forced in the story and written just to be killed. Out of nowhere it is revealed All Might had a sidekick and that sidekick also knows about One for All.
---
Worst: 6 – Toru Hagakure.
Quirk – Invisibility
Toru Hagakure is a member of Class 1-A of UA High school and has an invisbility quirk. Currently there is nothing to write about her character as she practically does nothing and on all the fights the class encounters she just disappears. It is still a mystery how she even got selected to the school.

Maybe she is the traitor in the school who passes info to the League of Villains. Until that time comes she will remain one of the weirdest character written in the series and takes the 6th position in the worst character of My hero academia.
---
Worst: 5 – All for one
Quirk – All For One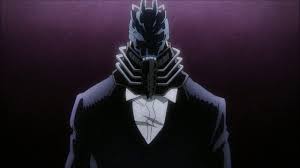 All for one is the true leader of League of Villains and the main antagonist of the Hideout Raid Arc. With a condescending behavior, he thinks quite highly of himself which isn't a problem in itself. The biggest problem is he doesn't live up to his hype, looking plain robotic and uninteresting. He was hyped up to be the greatest villain in Japan but in the end he was just underwhelming. Maybe he will grow more as an interesting character as the series progresses and he has some interesting plans up his sleeves.
---
Recommended: Take a look at the Top 10 Best Characters in My Hero Academia.
---
Worst: 4 – Yuga Aoyama
Quirk – Navel Laser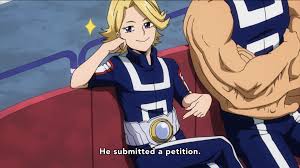 Yuga Aoyama is a member of Class 1-A in UA High school and has a quirk of navel laser. He acts as a comedy relief in the show but his weird antics and behavior looks just annoying. As a hero candidate, he does nothing in the story and he is useless most of the time due to his self-harmful quirk and he does nothing to improve that.
---
Worst: 3 – Gentle Criminal
Quirk – Elasticity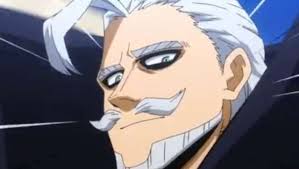 Gentle Criminal is a villain who is famous for uploading videos of his criminal activity. U.A Festival is one of the worst arcs in My Hero Academia with Gentle Criminal as the antagonist. The story went nowhere and it got stagnated and it looked more like a filler arc.

His backstory is interesting but apart from that everything about him is annoying and creepy. His weird relationship with La Brava and his over the top mannerism makes him a solid top 5 in our worst list of My Hero Academia characters. I get what Hiro was trying to do with Gentle Criminal, showcasing a new type of villain with different ideology in My Hero Academia world but it isn't convincing.
---
Worst: 2 – La Brava
Quirk – Love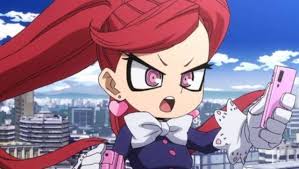 La Brava is an accomplice of Gentle Criminal and loves Gentle Criminal. Her love quirk is great in theory and personally I think love quirk could have been used better in the story for more emotional payoff. There is really anything more to add about her.
---
Worst: 1 – Mineta
Quirk – Pop Off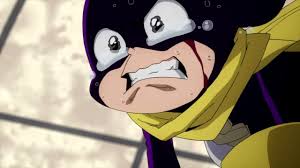 Mineta is a member of Class 1-A in UA High school and has a quirk of Pop off. He is a perverted and lewd character who is disliked by the girls and few boys as well. Similar to Aoyama, he does nothing as a hero candidate and how he even got into the prestigious Class 1-A is unknown.

His perverted nature is just for comical relief but it comes of as irritating and lame. Having a perverted character doesn't make a character bad, we have seen the likes of "Sanji" from One Piece, "Jiraiya" from Naruto, "Roshi" from Dragon ball who are great characters. For that Mineta has to do something other than being a pervert in the story. With literally nothing notable to do in the whole series, he takes top spot in the worst characters list in My Hero Academia series.
---

Feel free to comment what characters you feel should/shouldn't have made the list.
---