My Hero Academia Best Quirks – Top 50 Quirks ranked.


My Hero Academia is one of the most popular modern-day anime series. The story takes place in a world of heroes and villains having superpowers called "Quirks". All the quirks have their unique traits providing both advantages and disadvantages to the user.

I have ranked them primarily based on their combat value but also considered took their other uses into consideration. I have considered the canon quirks that are shown in anime till Season 4 and hence keeping the article spoiler-free.
50. Quirk: Watergun
User: Kota Izumi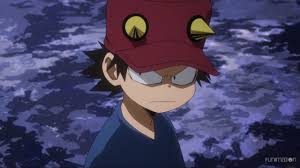 Water Gun allows Kota to shoot a stream of water from his hands. It might seem weak due to how Izumi uses it but creating water enough to put out fires in the forest can be quite effective when he learns to control it. Also, the emitter type of Quirk is usually more powerful than the Mutant and Transformation type generally.
49. Quirk: Homing
User: Snipe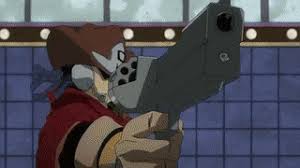 Homing allows Snipe to lock on to any target within six hundred meters and control the trajectory of his projectiles with perfect precision. Quirks that can allow you to combat in long ranges are quite useful in combat. Unfortunately, the attacks don't carry much strength compared to other quirks.
48. Quirk: Tool Arms
User: Nomu
Tool arms that are used by a Chainsaw Nomu allow it to have chainsaw-like arms which can be very useful in combat. In addition to chainsaw arms, it also has a claw hammer and a drill in its hands. It has high destructive power but will be effective only in close-range combat.
47. Quirk: Sloshed
User: Deidoro Sakaki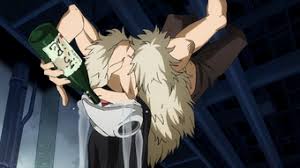 Sloshed causes anyone who approaches Deidoro to lose their sense of balance, falling into a state similar to inebriation. The user can hide from view thus making it difficult to defeat him. He could also choose who is sloshed and who isn't, thus making this power tricky to handle. The drawback of this quirk is that it has no destructive powers.
46. Quirk: Electrification
User: Denki Kaminari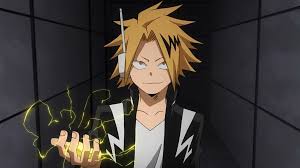 Electrification gives Denki the ability to charge in electricity and emit it out of his body as a sort of protective aura that electrocutes anyone through contact. The destructive power is quite high in this quirk and is quite effective in close-range. But there are some serious flaws in this quirk, he cannot control it well and attacks affect even the allies if in range. It is wasteful in the long-range and also makes his brain shortcircuited. This quirk has a chance to move up when the flaws are overcome.
45. Quirk: Boomerang
User: Itejiro Toteki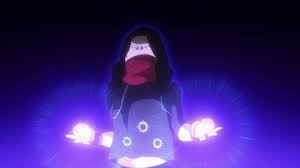 Boomerang seemingly allows the user to control the trajectory of objects the user throws. This quirk helps in long-range combat and can be quite versatile as well. The destructive powers are less and the projectiles can be stopped. This power isn't useful for close-range combat.
44. Quirk: Clones
User: Ectoplasm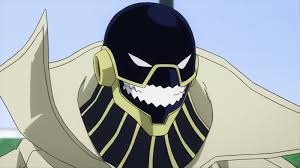 Clones quirk allows Ectoplasm to create clones by releasing a semi-solid substance from his house. He can create thirty clones at a time and each clone are capable of taking on a decent amount of enemies. The clones seem to share the same mind and can communicate with each other through speech as well.
Though the clones can be destroyed easily, it is one of the most useful quirks for operations involving large numbers. He also uses them for vigilance purposes. Ectoplasm can create a single giant clone that is more powerful than other smaller ones.
43. Quirk: Air Cannon
User: All For One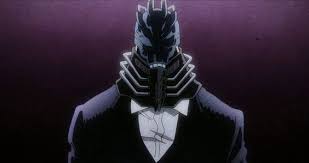 Air Cannon allows All For One to release an air shockwave from his arms. Cannons can take several forms and the effect is quite powerful. It seems that this quirk is useful in both short-range and long-range
combat. It can manifest in different forms as AFO used it in various forms.
AFO defeated several Pro Heroes at once using this. AFO used this technique coupled with other quirks, so it is quite difficult to gauge its full capability.
42. Quirk: Cement
User: Cementoss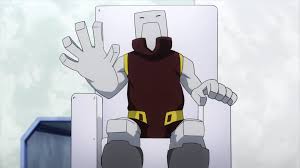 Cementoss can control the cement present in his surroundings and manipulate it to any shape he wants. It gives a huge advantage in urban areas due to the abundance of concrete.
The cement quirk is quite powerful as it can hold off even those who can destroy concrete easily. Unfortunately in areas without concrete, he is pretty useless. Also, this quirk is useful in creating all sorts of structures.
41. Quirk: Cemedine
User: Kojiro Bondo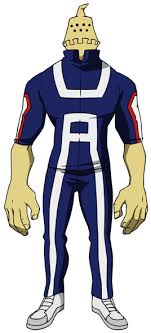 Cemedine allows Kojiro to spray liquid from his head that has a glue property. Once it hits something, the glue will either harden up and trap whatever it makes contact with or make it sticky and dangerous to touch. This is an improved version of the Cementoss' quirk as Kojiro can use them in any area. Also, the power can be used in all directions making it difficult for the opponent to hide.
40. Quirk: Hardening
User: Eijiro Kirishima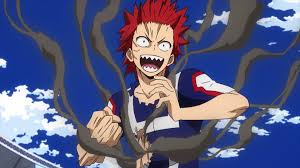 Hardening gives Eijiro the power to harden any part of his body. Hardening protects Eijiro from most physical threats like explosions and falling metals. This quirk is the start of quite a lot of similar quirks in the list but Kirishima's quirk is the weakest among them. This quirk lacks long-range combat ability and also there is a limit to how much damage he can take.
39. Quirk: Steel
User: Tetsutetsu Tetsutetsu.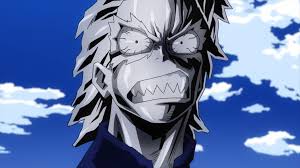 Steel allows Tetsutetsu to turn his skin into steel thus protecting him from physical attacks and provides him the power to break most things. Steel quirk is almost similar to Kirishima's quirk but slightly better. Steal protects him from heat, cold, etc. There are few drawbacks as he cannot use it for long and also lacks long-range ability.
38. Quirk: Fat Absorption
User: Fat Gum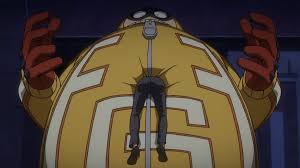 Fat Absorption grants Taishiro the ability to stick any objects to his body and make them sink into his body fat upon contact with it. It protects him from blades, bullets, and other physical attacks. Also, his opponents get stuck to his body thus enabling him to restrain them.
His power also allows him to absorb the raw power of the enemies' attacks and throw them back at them. The drawback of this quirk is that Fat Gum requires a high level of body mass requiring him to eat a lot.
37. Quirk: Vibrate
User: Yo Shindo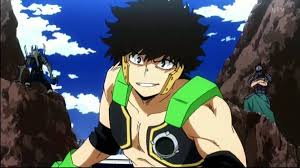 Vibrate gives Yo Shindo the ability to generate vibrations that can travel through virtually any medium. This quirk is very effective in long-range combat and can be quite versatile. He can control the speed and strength of the vibrations, and when used on lands can even cause minor earthquakes. Sometimes when the vibrations are too strong, he cannot dissipate them on his own.
36. Quirk: Transform
User: Himiko Toga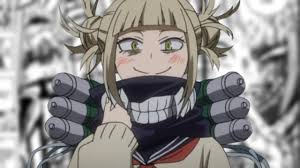 Toga can transform into any person whose blood she consumes. This quirk though doesn't provide direct combat ability it can be used in quite a number of ways. The time she can be in another person's form depends on the amount of blood consumed. This quirk can be used for espionage, infiltration, and spying. The drawback is that it doesn't provide any offensive or defensive abilities.
35. Quirk: Invisibility
User: Toru Hagakure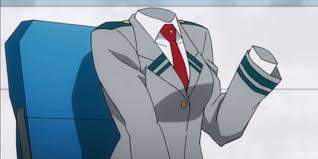 Invisibility allows her to remain invisible. Though she does nothing notable in the series this quirk can be quite handy in both combat and other activities if used intelligently. This quirk can be used greatly for stealth operations and spying purposes.
34. Quirk: IQ
User: Saiko Intelli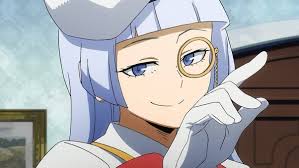 This allows her to enhance her intelligence by multiplying her IQ temporarily after consuming tea. Knowledge is power and one with that is
33. Quirk: High Spec
User: Nezu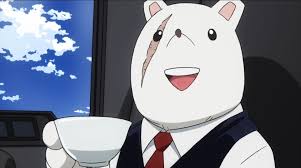 This quirk allowed Nezu, an animal, unparalleled intelligence, perception higher than that of humans. High intelligence power cannot be comprehended since it can be used in endless ways.
32. Quirk: Absorption and Release
User: Four-Eyed Nomu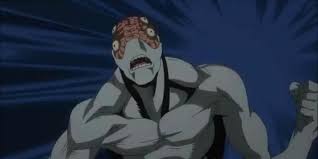 This Quirk allows the Nomu to absorb emitter attacks and send them back, but it still takes damage from the initial attack
31. Quirk: Crystallize
User: Yu Hojo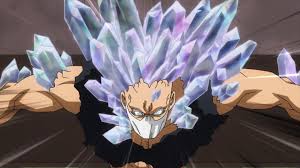 Crystallize allows Yu to grow a large number of crystals from his body, completely covering his skin with them. This acts as a protective barrier against physical attacks and he can also create a sword using crystals.
30. Quirk: Dragon
User: Ryukyu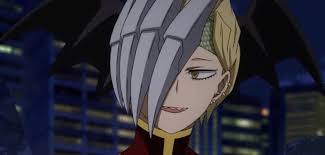 Dragon allows Ryuko to transform into a dragon, a powerful mythological creature. This is definitely the strongest mutant quirk in the series we have seen.
29. Quirk: Muscle Augmentation
User: Muscular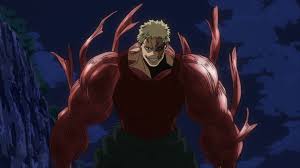 Muscle Augmentation is a Quirk that gives its user the ability to amplify, and to a degree, manipulate their muscles, granting a significant increase in strength, speed, and durability. It even managed to content with One For All at 100%.
28. Quirk: Manifest
User: Tamaki Amajiki.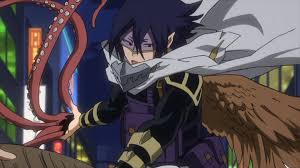 Manifest grants Tamaki the ability to enhance his limbs with the characteristics of anything he consumes. He can manifest any food he has eaten and this makes this quirk quite versatile and powerful.
27.Quirk: Sludge Form
User: Sludge Villain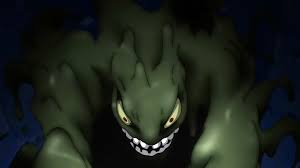 This Quirk transforms the user into a mud-like substance which makes him imune to physical attacks. It also gives the user to take over another person's body and use their Quirk against their will.
26. Quirk: Fiber Master
User: Best Jeanist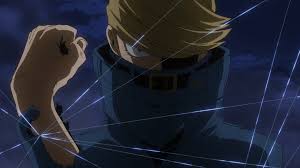 Fiber Master allows Tsunagu to freely control fiber of all types and has telekinetic dominance over the threads.
25. Quirk: Whirlwind
User: Inasa Yoarashi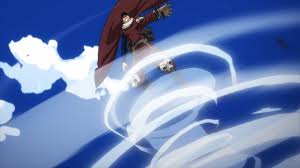 Whirlwind grants Inasa the ability to completely control the air around him. He can create even strong tornadoes with high destructive power.
24. Quirk: Acid
User: Mina Ashido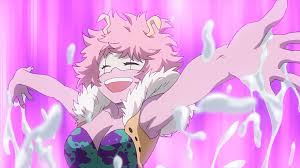 This quirk allows Mina to create corrosive acid from her skin. It can produce acid to melt solid objects even metal ones. It will be useful against most quirks and also capable of both long range and close combat.
23. Quirk: Bloodcurdle
User: Stain
Bloodcurdle allows Stain to temporarily paralyze an opponent by ingesting samples of their blood. It is a knockout quirk but method of activating the quirk by ingesting blood can be difficult.
22. Quirk: Black Hole
User: Thirteen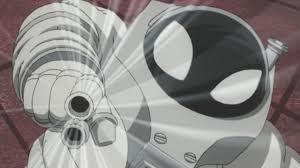 Black Hole allows Thirteen to create small black holes through her fingers. The black holes suck in and disintegrate any matter at the atomic level. She is immune to her own quirk and is quite difficult to control.
21. Quirk: Somnambulist
User: Midnight
It put targets to sleep by exuding a sleep-inducing aroma from her skin. It is another one of those knock out type quirks where she can defeat anyone who inhales aroma. The reason it is low in the list is it can be easily avoided by having preventive masks and also it doesn't provide any combat abilities.
20. Quirk: Wave Motion
User: Nejire Hado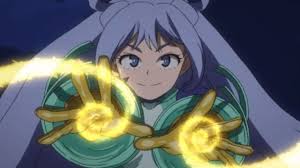 Wave Motion grants Nejire the ability to convert her vitality into energy that she can discharge as blast waves.
19. Quirk: Explosion
User: Katsuki Bakugo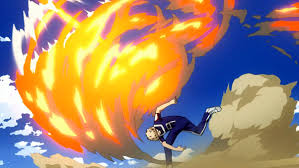 Explosion allows Katsuki to excrete nitroglycerin-like sweat from his palms and ignite it at will to create explosions of various sizes.
18. Quirk: Dark Shadow
User: Fumikage Tokoyami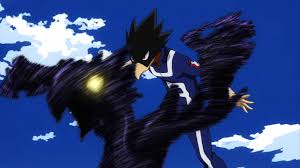 Dark Shadow grants Fumikage a shadowy, monster-like being from within his body that he can materialize and de-materialize at will. It is sentient and even capable of speech but can be difficult to control.
17. Quirk: Earth Flow
User: Ryuko Tsuchikawa.
Earth Flow allows Ryuko to manipulate the earth around her, being able to mold it into anything she wants.The range is very high and she can even create avalanches.
16. Quirk: Double
User: Jin Bubaigawara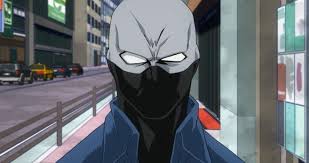 Double allowed Jin to create a copy of anything, two at a time, through touch. He cannot control the quirk well but the quirk is very powerful. Since each double can create a double of its own this quirk is very overpowered.
15. Quirk: Cremation
User: Dabi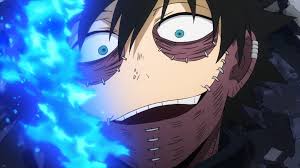 Similar to Endeavor, Dabi's Quirk grants him pyrokinetic abilities. Dabi's flames are blue in color, and he's capable of generating and manipulating them at will. But he cannot handle the heat which puts this quirk slightly below.
14. Quirk: Hellflame
User: Endeavor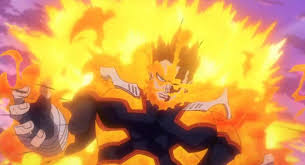 Hell flame is an extremely powerful quirk that gives Endeavor pyrokinetic abilities.He can generate large fire blasts and can cover his body with flames. He can even control the temperature of the flames.
13. Quirk: Decay
User: Tomura Shigaraki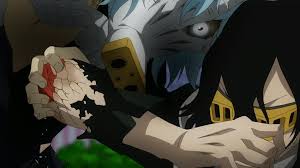 This quirk allows Tomura to destroy anything he touches. Being very lethal against living things this provides him huge advantage against most people.
12. Quirk: Creation
User: Momo Yaoyorozu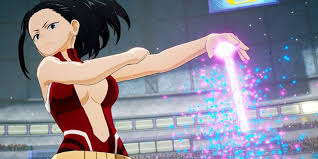 This quirk allows her to create different objects from any parts of her body. She can literally materialize any quirks just from her fat. The usage of the quirks is only limited by her imagination and the amount of fat stored.
11. Quirk: Half Hot Half Cold
User: Shoto Todoroki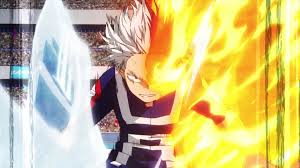 Half-Cold Half-Hot allows Todoroki to generate flames from the left and ice from the right side of his body. It doesn't have the negative effects like in Endeavor and both powers can cover large area thus making it one of the most over powered quirk in the universe.
RELATED:
My Hero Academia Best Arcs Ranked
10. Quirk: Erasure
User: Shota Aizawa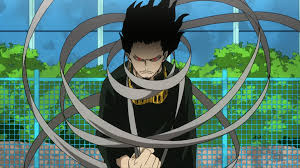 Erasure allows Shota to cancel out other Quirk powers and abilities simply by looking at the target. It doesn't provide any combat ability but it can neutralize the strongest of the quirks thus equaling the field.
9. Quirk: Warp Gate
User: Kurogiri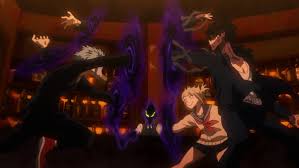 Erasure allows Shota to cancel out other Quirk powers and abilities simply by looking at the target. It doesn't provide any combat ability but it can neutralize the strongest of the quirks thus equaling the field.
8. Quirk: Copy
User: Neito Monoma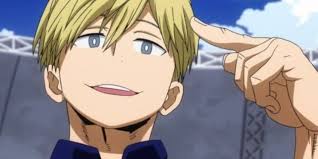 This allows Neito to utilize a Quirk after coming into contact with its respective user. There are certain restrictions to it but still the scope of this quirk is very high and definitely one of the most overpowered quirk ever.
7. Quirk: Meatball
User: Seiji Shishikura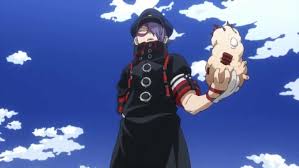 Definitely the most underrated Quirk in the series and noone talks about it as one of the strongest. This quirk allows him to manipulate his own flesh and separate them at will. Main reason it is high up in this list is he can fight from distance and the opponent can be knocked out if they come into contact with his meatballs.
6. Quirk: Brainwasing
User: Shinso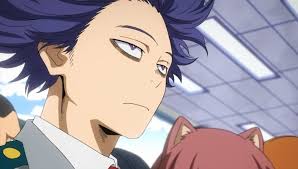 Brainwashing allows Hitoshi to assume control of anyone who responds to one of his statements, forcing them to do as he says. He just needs to make opponent to answer to his quirk to take activation. Another one of knock out quirks that is very overpowered.
5. Quirk: Compress
User: Atsuhiro Sako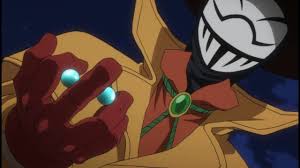 This quirk allows him to shrink down anything inside a spherical marble. He just needs to touch the target with his hand. People underestimate this quirk's power since it is possessed by Sako who isn't as important as others.
4. Quirk: Overhaul
User: Kai Chisaki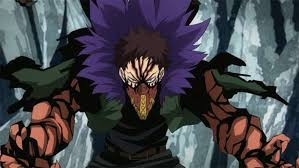 Overhaul gives Kai the ability to disassemble and then reassemble matter with his bare hands. It enables him to disassemble and reassemble both living and non living things. Another one of knock out quirk that requires him to just touch the opponent to defeat him.
3. Quirk: Rewind
User: Eri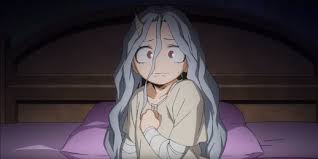 Rewind gives Eri the ability to reverse a being's body back to a previous state. Capable of reverting the people to a point they even existed. It is another one of knock out powers that makes the user invincible.
2. Quirk: One For All
User: All Might / Izuku Midoriya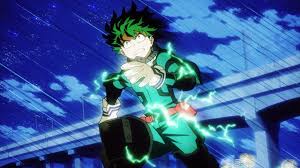 One For All can even grant the user an exceptional physical raw power and boost to their given Quirk if they have one. The core of One For All has grown in strength from being passed from user to user. It also grants the current user the ability to access all the previous users' Quirks.
1. Quirk: All For One
User: All For One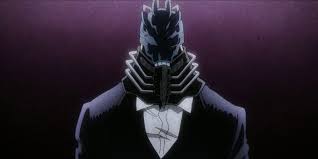 All For One allows the user to steal the Quirks of other people, and wield those stolen powers as their own, or to transfer them to someone else. Definitely the most powerful Quirk as the scope is theoretically endless.
---
Final Thoughts:
Definition of "strongest" is very subjective and some may prefer this list to be different. So If you have any thoughts do share it in the comments.