Haikyuu – Hinata will play for Japan National Team Confirmed in Chapter 401.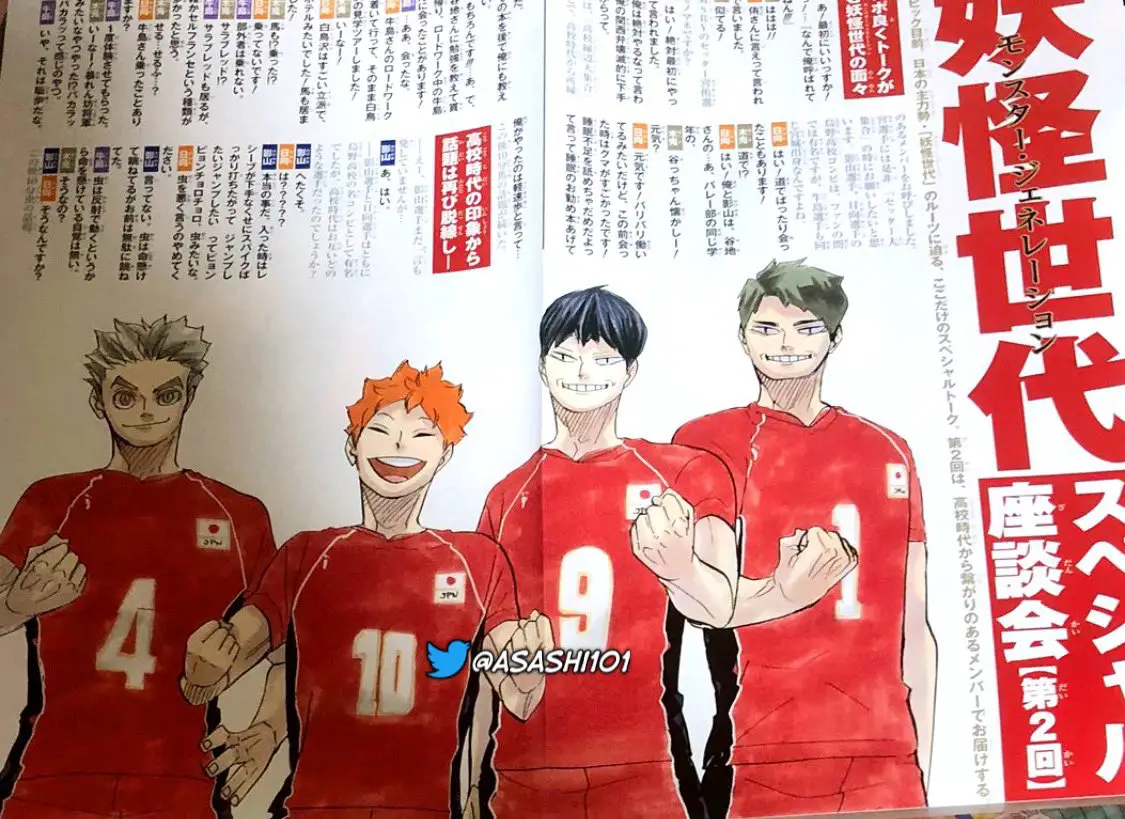 Though this article is outdated it is still getting enormous traffic for details on Japan National Team. So kindly read below for details and analysis on Japan National Team.
Recommended – All the members in Japan National Volleyball Team in Haikyuu and How Strong it is?- A breakdown of the team's Strength and Weakness
Haikyuu is one of the best sports anime of all time and has set the benchmark very high for any future sports series. The beauty of Haikyuu lies in its brilliant depiction of Volleyball, staying true to its genre. With amazing characters and with no unnecessary side plots, Haikyuu is a must watch masterpiece for any anime fan.

The series primarily follows the story of Hinata Shoyo who wants to become a great Volleyball player despite being naturally hampered by short height. Since volleyball is a sport where 6 feet tall is considered short, it was always intriguing to know how far can Hinata travel in the world of Volleyball.
Recommended – All the characters' current profession after Time skip
---
Hinata's Journey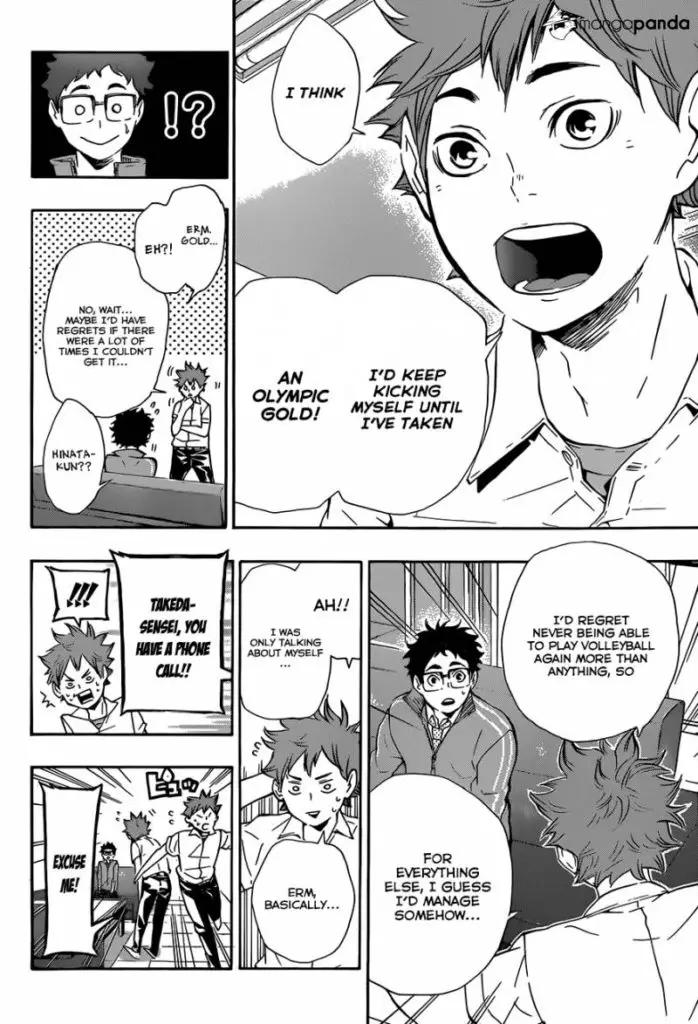 In manga chapter 71, Hinata states to Takeda Sensei that his aim is to get an Olympic Medal (not included in anime) and his only regret will be not to play volleyball again more than anything.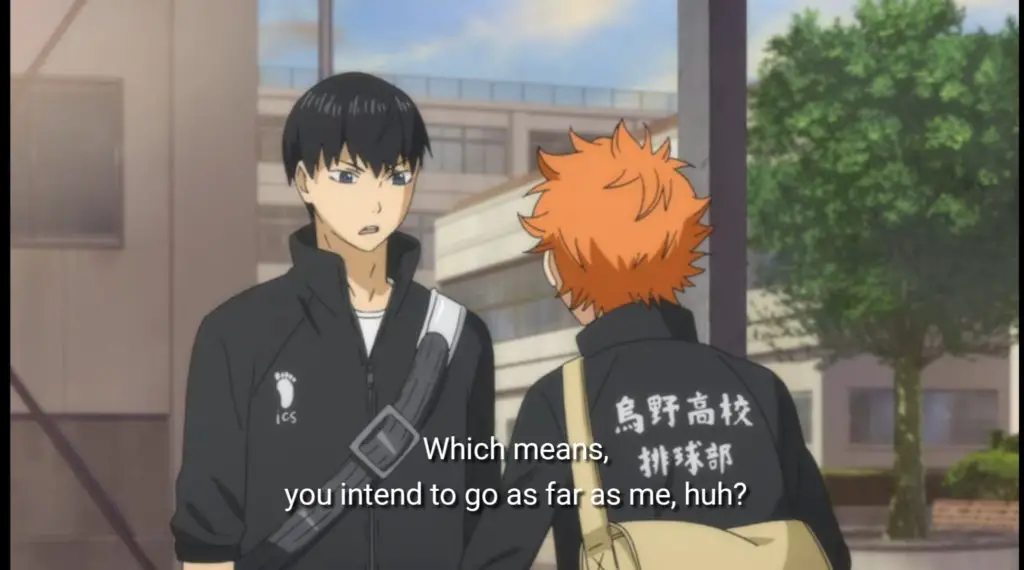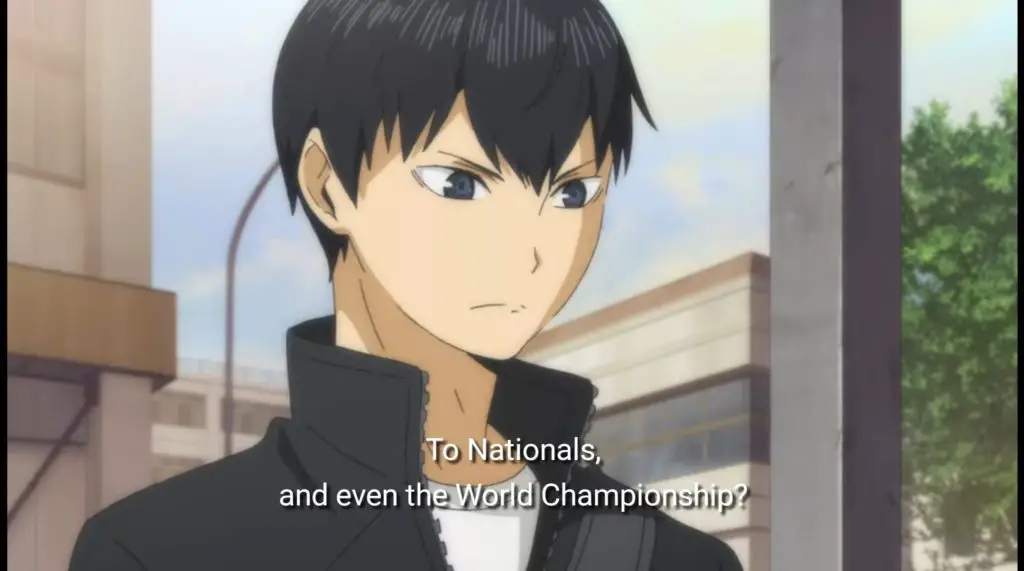 In Episode 25 of Season 1, Kageyama asks whether Hinata can go as far he goes. He asks whether Hinata can follow him even if he goes to World Championship. It is really great to see it finally happening.
---
Hinata at Tokyo Olympics 2020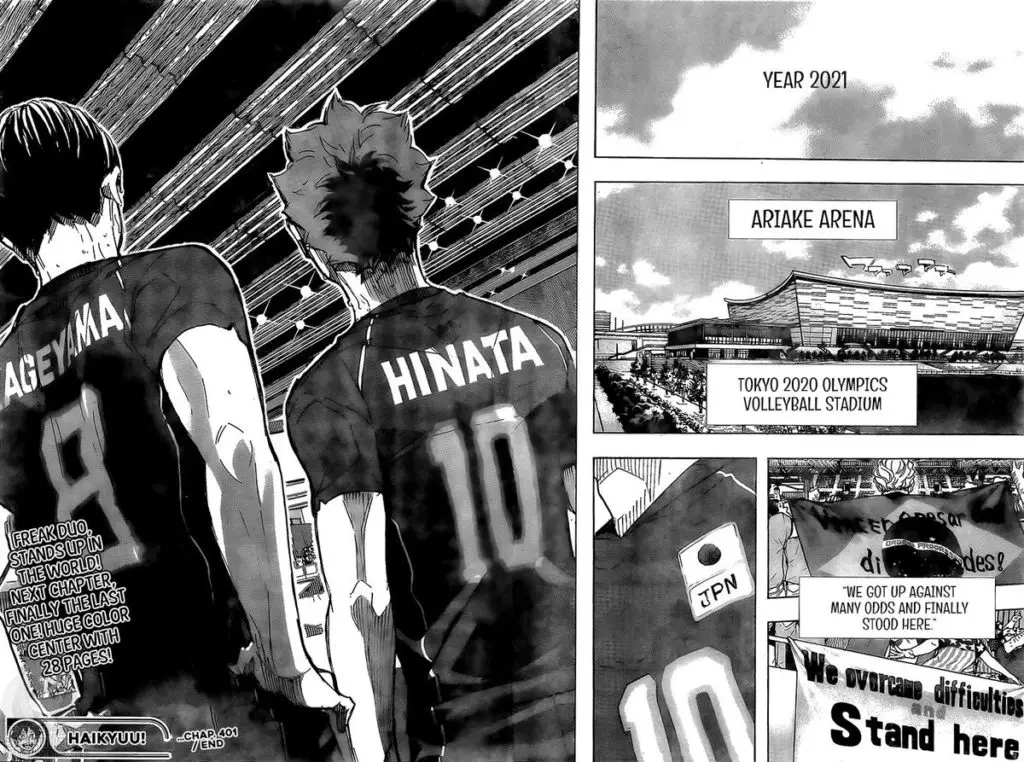 By the end of chapter 401, it is revealed Hinata and Kageyama represent Japan National Volleyball Team in Tokyo Olympics 2021 against Brazil in Ariake Arena. Next chapter 402 will be the final chapter of the series with 28 pages and also will include a final color spread.
Final thoughts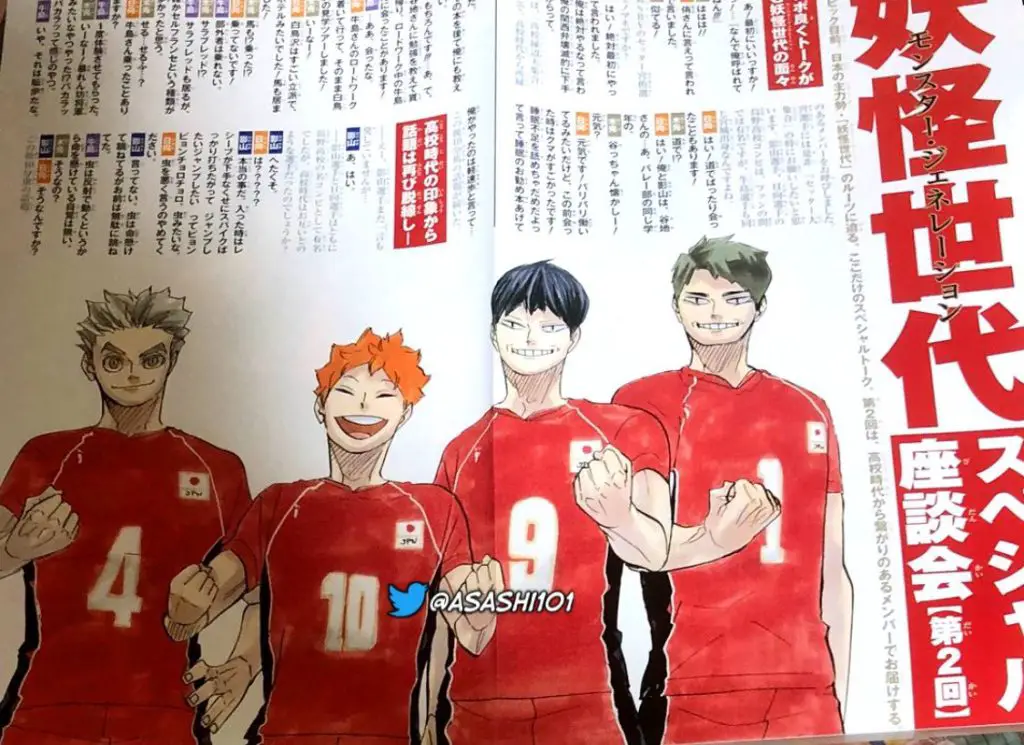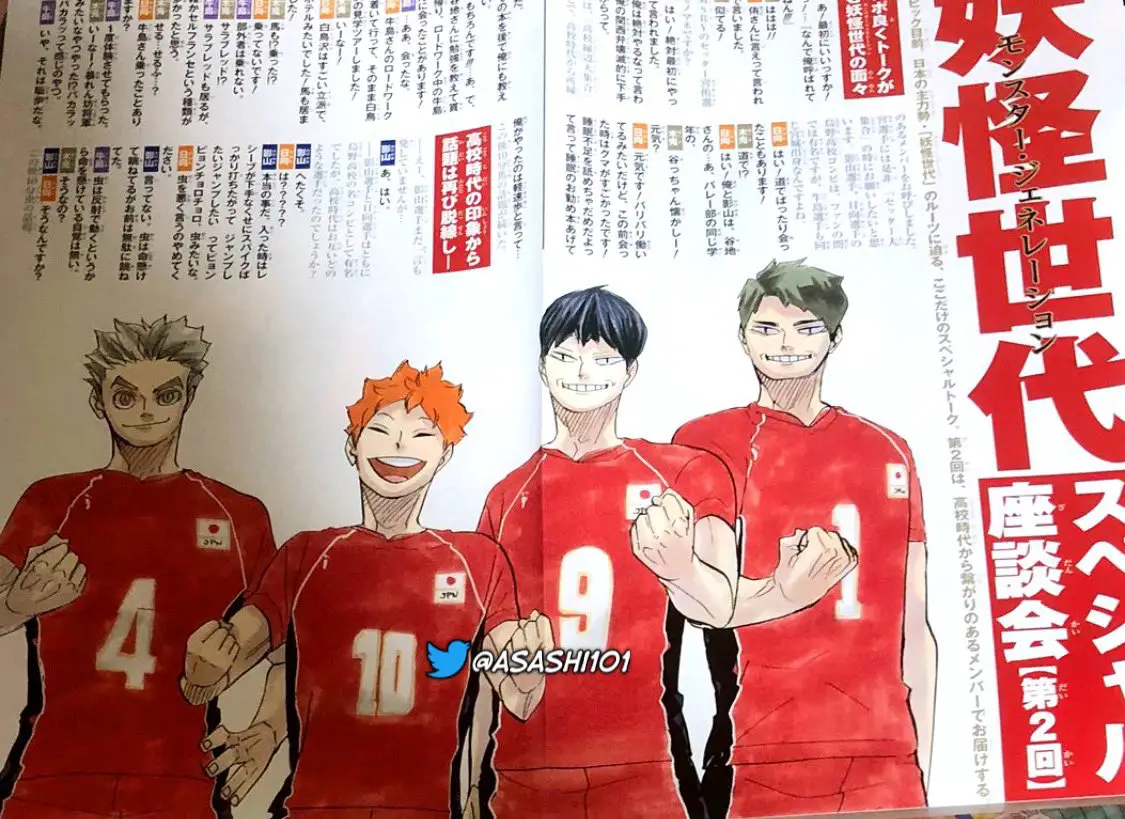 The last chapter may show the match between Japan National Volleyball Team and Brazil National Team in Olympics. It is interesting to note that the author originally planned to end the series coinciding with 2020 Olympics. It seems surreal that the series is finally ending.

I personally think there might a short spin-off series next year considering Japan are hosting the Olympics next year in Tokyo. Maybe a short Olympic arc showing a single national team match?
---
Recommended – All Professional Clubs and the players in it and school wise split of who made it to Pro leagues.