Haikyuu is ending at Chapter 402 – Mangakas pour Tributes.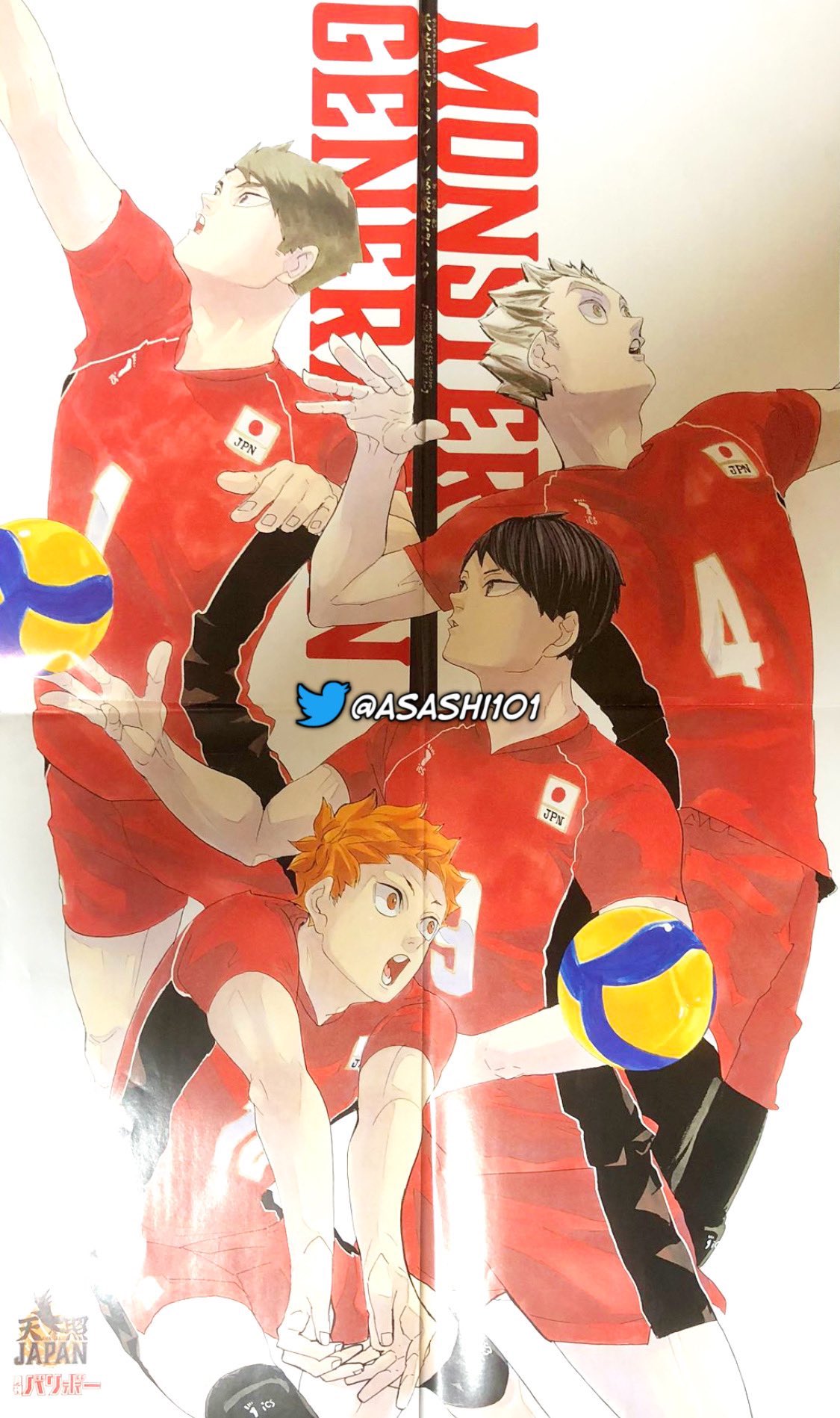 Haikyuu is one of the best sports anime of all time and has set the benchmark very high for any future sports series. The beauty of Haikyuu lies in its brilliant depiction of Volleyball, staying true to its genre. With amazing characters and with no unnecessary side plots, Haikyuu is a must watch masterpiece for any anime fan.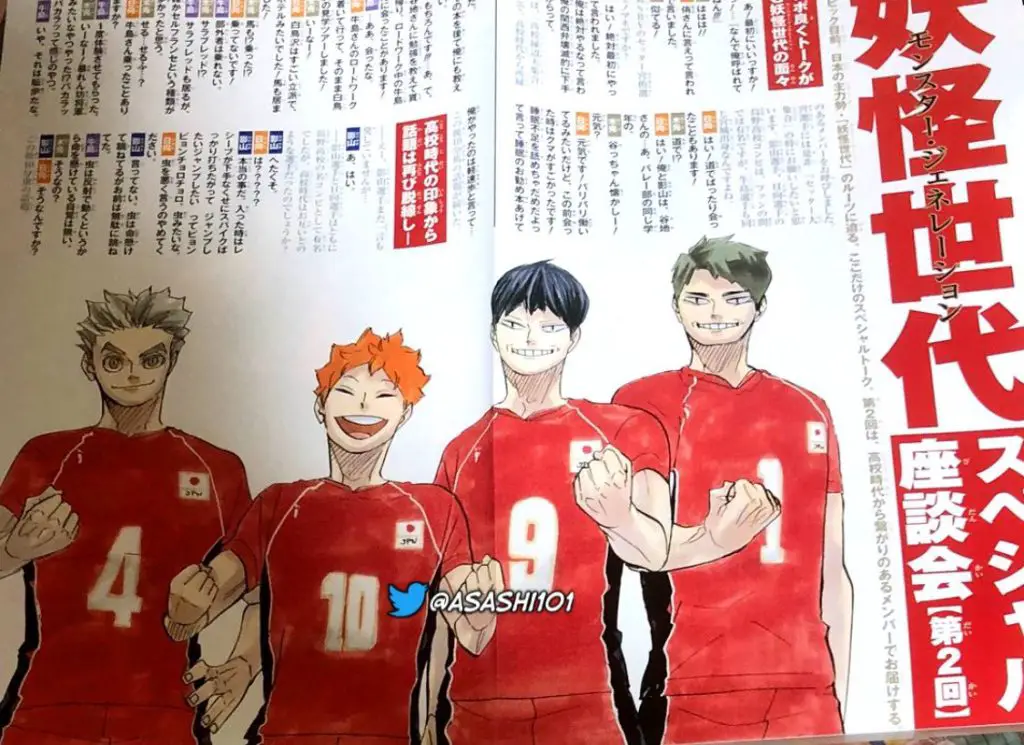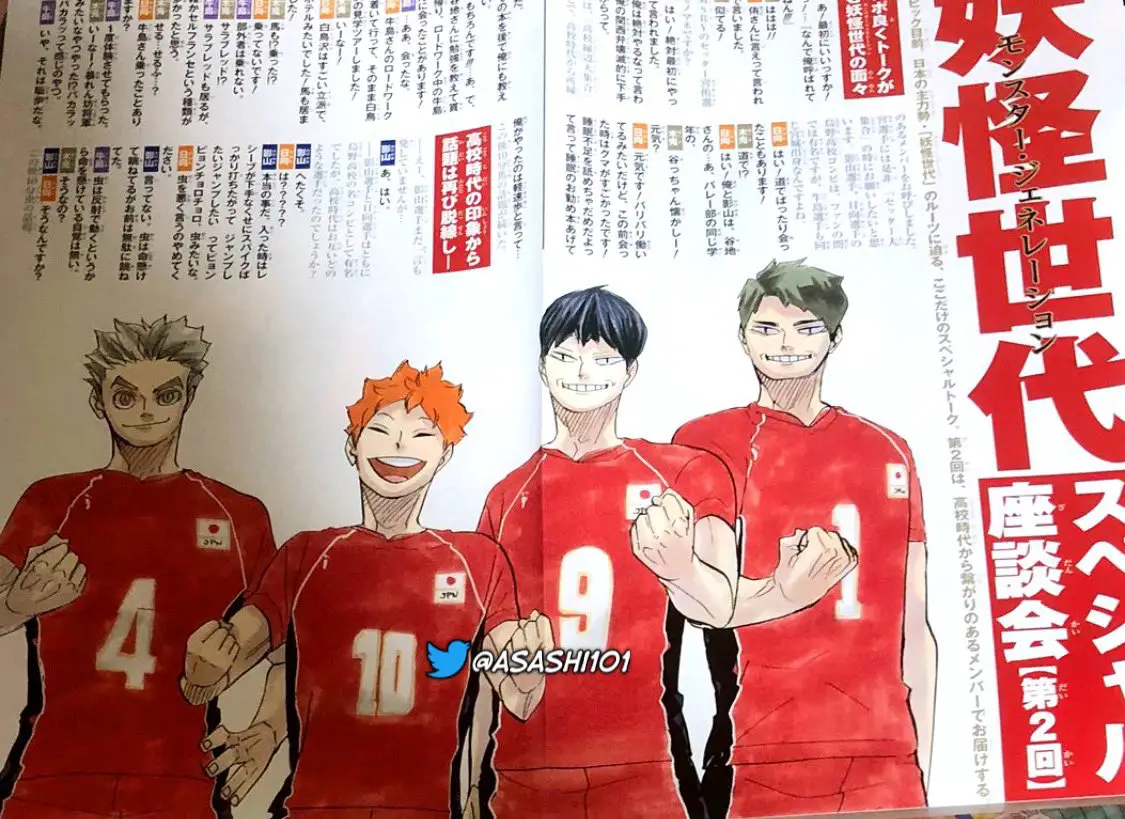 Furudate gave heartbreak to all fans when he timeskipped after the end of Nationals Tournament Arc. But the progression of Hinata to a mature and a composed adult with great volleyball skills is a treat to everyone. Unfortunately this current arc is announced as the final arc but it was unclear about the number of chapters left or if there will be a match representing Japan. The answer to the most awaited question is finally here.
---
When will Haikyuu End?
Haikyuu Manga will end at chapter 402 in Jump Issue #33.34 around July 27th in Volume 45. Both 401 and 402 chapters are likely to have increased pages. The chapter 402 will have 28 pages and also will include a final color spread.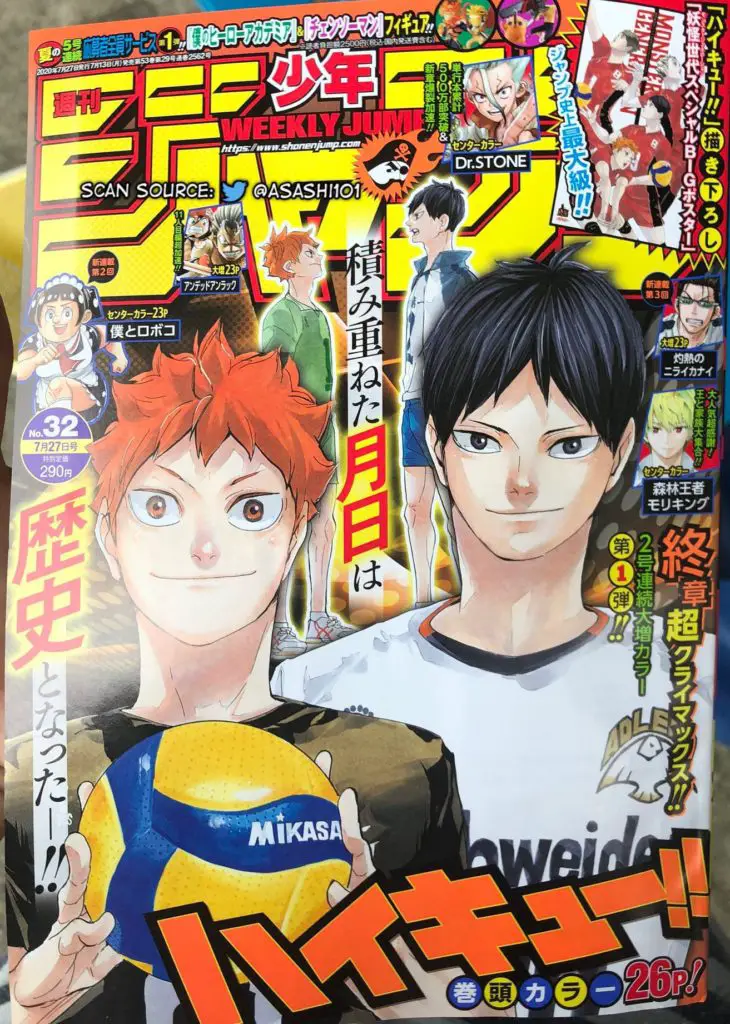 ---
Furudate's in his final Comments of the last chapter.

"I was super super lucky to get serialized in a magazine full of monsters! Thank youuuuuuu!!"
---
Manga authors of other famous Series have poured in tribute to Furudate for his achievement.

Boichi – Author of Dr.Stone

"Let's celebrate the ending of amazing works and congratulate our colleagues so we help them by keeping their seats warm until the day they finally return".
---
Kohei Horikoshi – Author of My Hero Academia

"I'm glad I was able to fight against Furudate-sensei in Jump. Congratulations on the completion of Haikyu!!"
---
Gege – Author of Jujutsu Kaisen:

"Congratulations on the completion of your series, Furudate-sensei! Shiiiiratorizawa Popon Bom Popon!"
---
Yabuki – Author of Ayakashi Triangle

"My goal was to be in Jump by the moment Kochikame returned. And thank you for your hard work, Furudate-sensei!"
---
Yoshifumi – Author of Undead Unluck:

"I am here today thanks to the award I received from Furudate-sensei. Thank you so much"
---
Tabata, mangaka of Black Clover

"Your series inspired and cheered me up every week!! Furudate-sensei, thank you so much for giving us Haikyu!!"
---
Tsutsui, mangaka of We Never Learn

"Furudate-sensei, thank you for all the emotions you made us feel. Thank you for your hard work!"
---
Credits: Above translations are taken from a twitter user https://twitter.com/WSJ_manga who does periodic news report about Shonen Jump. Do follow him.
---

Final thoughts

It seems surreal that the series is finally ending. We are still yet to see few more important characters in their adulthood like Kuro, Maddog, Lev etc. Also the long awaiting reunion of Karasuno boys and Coach Ukai and Takeda sensei is still to be shown.

Hopefully the last panel will be the players representing the Japan National Volleyball Team in Olympics as the author originally planned to end the series coinciding with 2020 Olympics. You can also see the posters drawn by Furudate for Jump #32(LQ) at top where the players are in Japan Volleyball Team Jersey.
Update – I wrote this at the end of chapter 400. Now it is confirmed in 401 chapter itself that 402 will be the final chapter. Also Hinata and Kageyama playing together representing Japan in Tokyo Olympics has also been confirmed.
---
"I'm Hinata Shoyo, from the concrete". What a ride it was!!!